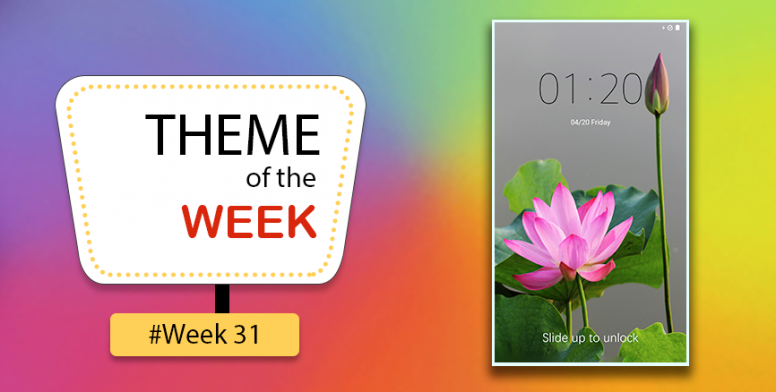 Hello Everyone!
"Themes" the word itself has explains much about it, they're used to have a customised look on your favourite things. Similarly MIUI supports changing themes depending on personal choices. It has a dedicated Theme Store Application which comes packed with MIUI in Xiaomi Phones. Through themes you can have the User Interface you always want to use. There are lots of Theme Designers from all over the world who design these themes so that MIUI Fans can enjoy it on their Mi phones that too without any cost.

Do you love to change themes and have a different experience everytime? Can't find good themes? Don't worry I'll be posting such Theme reviews every week so that you can try out different themes whenever you feel to.

The sole oi translates to be a only(solo) me/someone in world. Theme itself is a solo performer to give you your desired looks in MIUI. This theme features various designs which are outstanding. You can obviously try it out and give me your personal reviews :



The Sole oi lin

Designed by : Qiao

Size: 8.1 MB




Designer Qiao had beautifully designed a new set of Icons. These icons are partially transparent i.e. translusent while use. The sole oi lin has different designs for Dialler, Settings, Clock and other system default applications.




What's New?
Set of Translucent Icons.
Self Designed UI.
Flower Wallpaper(Pre-Set).
New Quick Toggle Icons.
Re-designed Dialer.
Mi-Message has new colors.

Have a look at the screenshots provided by the Designer for a wiser choice:
Lock Screen & Home Screen
Icons & Recents Tray
Notification Toggle & Dialer
Messaging
Reply to get the download link!
If you want to see the hidden content, please reply
Loved It?
Let us know!
Rate