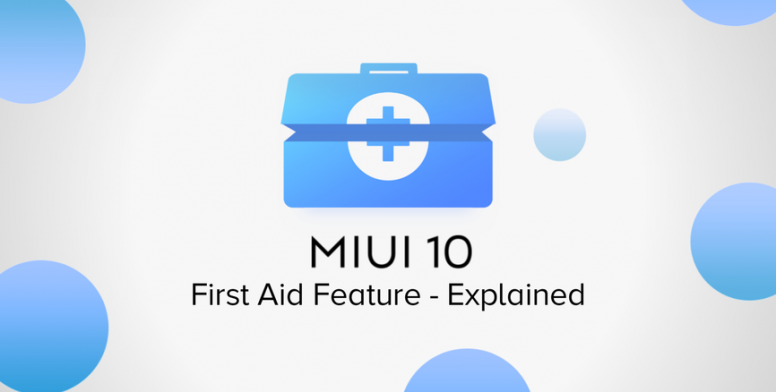 HI MI Fans,
With every weekly update some new features are get added to MIUI 10 ROM. Let's talk about one more feature which recently got included. Suppose you met with some a small accident, the first thing which comes to your mind will be the "First Aid" Kit. Similarly, if anything goes wrong with your device you need to have do some First Aid for it too.

Following MIUI 10 design, the Security App is completely redesinged with a complete redesigned white look and fresh icon-set and every sub feature vertically laid as a card for a more focused user experience. Adding to this we have also designed a new page for data usage which just meets the eye on the very first look and we also re-introduced "Test Network" feature. A new feature called "First Aid" is now introduced.

Let's discuss about this feature:

This feature scans these points of your device:

How to find out whether there are issues in your device or not?

1. Open Security App and scroll down to the bottom where you will find the First-Aid feature.



2. Click on "First Aid" button and then the scan will start running over automatically and wait till it gets over.

3. In-case any issue is observed it will pop up after the scan gets over, The issue is displayed with the available solution.

Please Note:

This feature is only available in MIUI Global Beta version 8.8.23 and above. This feature is still under testing, therefore it may not work as expected. Once the feature becomes stable enough for normal use, it will be rolled out to MIUI Global Stable users via an OTA update.
Do you find this feature useful? Please share your views and feedback with us in comments below!
Related Threads:
Rate