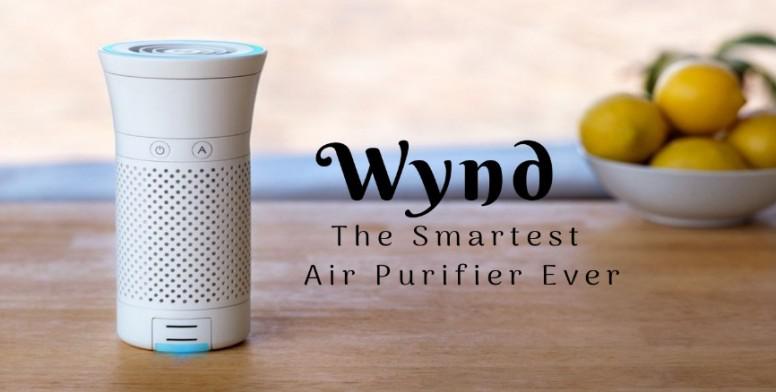 Hello Mi Fan's

Today I am Back With Yet Another Interesting Tech Thread. In this thread I am going to tell you about Wynd Smart Air Purifier. Wynd is a smart air purifier that is portable, cleans effectively, and continuously monitor air quality. The purifier removes allergens, microbes, and industry pollution (PM2.5) to help you breathe fresh and better. It's the size of a water bottle, so you can take it with you wherever you go so without wasting much time let's get started with this thread.


HIGHLIGHTS :

• PORTABLE & LIGHTWEIGHT : Designed to weigh less than one pound so you monitor air quality anywhere: home, car, bedroom, baby strollers.

• MOBILE APP : Pairs with mobile app to generate personalized insights about the environment and how to improve health.

• WEARABLE : Tracker is the size of your thumb and has a clip to attach to clothing, backpacks, and other gear so it can monitor while on the go.

• MONITORS AIR QUALITY : Tracker samples air continuously and measures the level of particulates in the environment, which can include both large particles (e.g., allergens) and small ones (e.g., PM2.5 from the burning of fuel or industrial processes).




Check Out Wynd Smart Air Purifier :




Wynd creates a bubble of clean air around you by removing dust, allergens, smoke, and pollution from the air you breathe—whether that's in your office, home, hotel, or car... or anywhere else you go. It's not just an air purifier: Wynd is an intelligent air quality system. The included detachable Air Quality Tracker monitors the air for harmful particles and tells you how polluted your air is.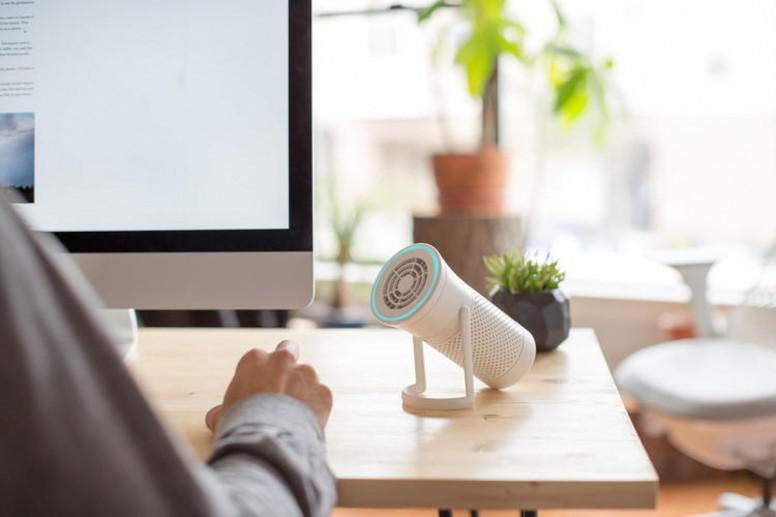 Transform your environment so you can breathe healthy clean air wherever life takes you. Wynd Essential is the size of a water bottle and weighs less than a pound so you can bring it with you, but is powerful enough to quickly clean your personal space of allergens, germs, and air pollution.

Wynd contains a medical-grade filter based on material used in American hospitals that captures a wide range of particulates, including allergens, germs, and air pollution. The filter is impregnated with silver which kills mold, bacteria, and other germs on contact. Wynd also automatically calculates when to change the filter and replacements can be easily ordered via the Wynd app.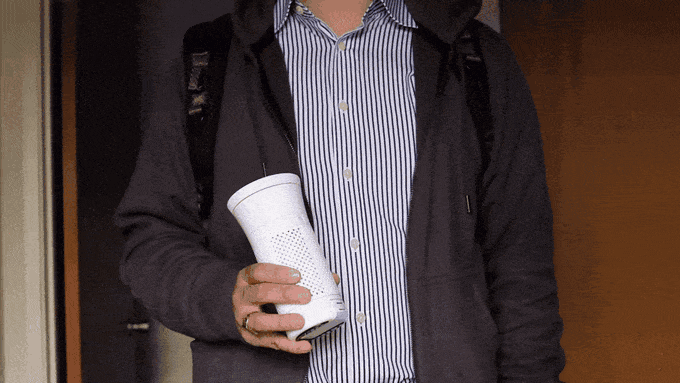 Despite its small form factor, Wynd can deliver over 8 liters of clean air per second. You don't need to wait to breathe fresh air: Wynd instantly funnels clean air towards you.

Wynd contains a medical-grade air filter, capable of purifying particles as small as 0.3um (1 / 210th the average thickness of human hair).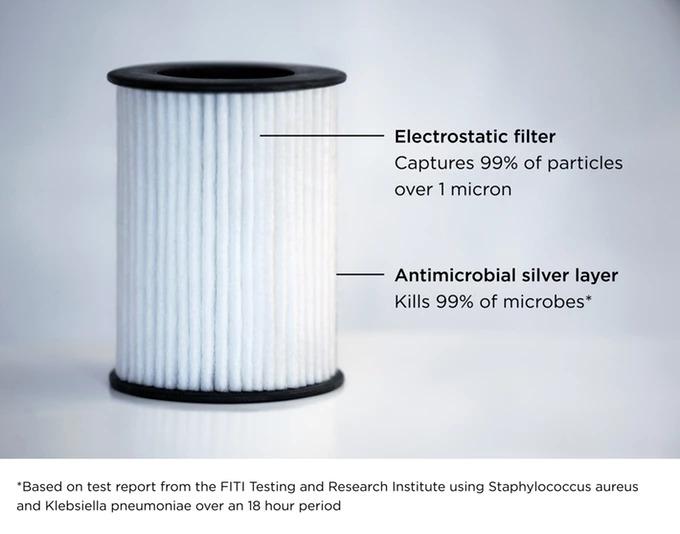 The filter is lined with an antimicrobial layer lined with silver to keep it clean from microbes such as bacteria and mold. As air passes through this filter, the particulate pollutants are removed and any residual germs are killed off, and purified air flows out into your environment.

Wynd is more than one device : It's an air quality tracker and purifier in one—and the tracker can actually detach for ultimate mobility.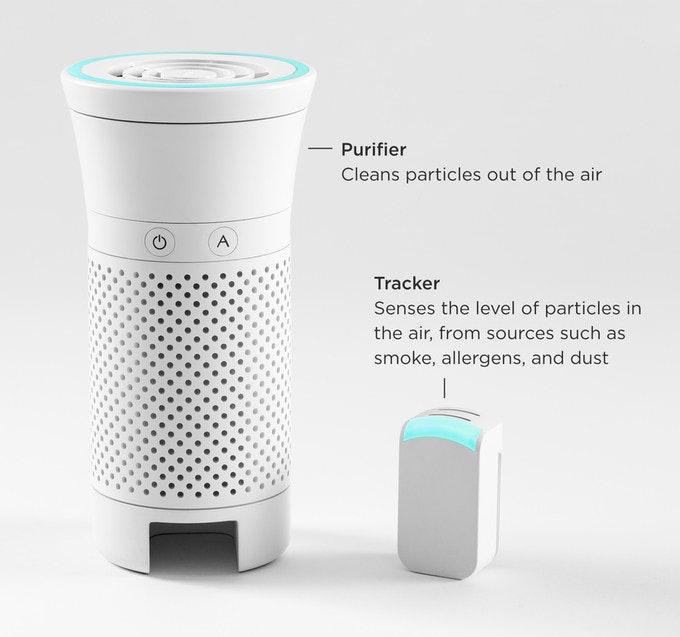 Know your air quality at all times. The Tracker continuously monitors your environment and alerts you when it becomes unhealthy. It senses the level of particulate pollution, from sources such as allergens, tobacco smoke, bacteria, mold spores, and smog.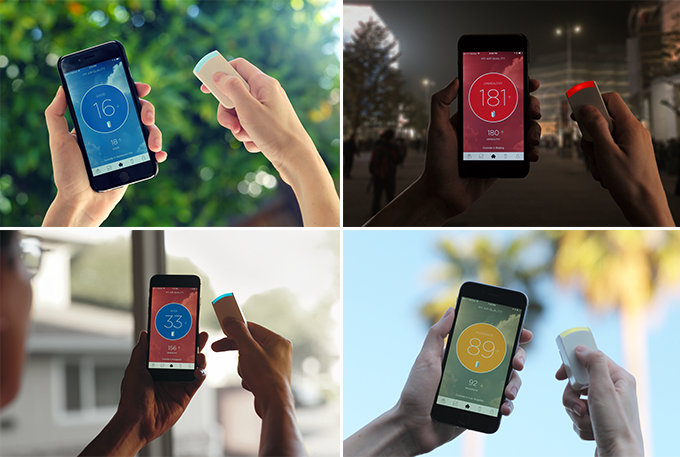 Wynd includes a dynamic 360-degree LED light ring that indicates air quality, airflow, battery level, and filter use. Wynd enables you to gradually adjust its purification level from 0 to 100—to find the setting that's most comfortable for you—by turning the top control ring left or right.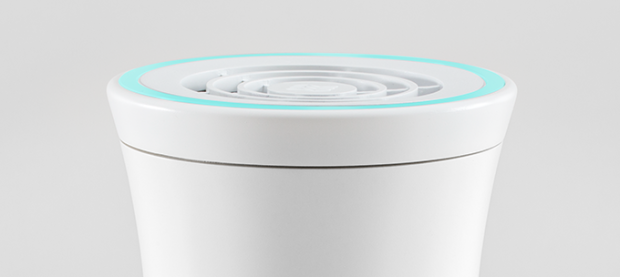 Air is generally invisible, but with Wynd app, you can monitor your environment and get alerts when needed. Essential can also automatically adjust itself to clean fast or slow to maintain a healthy environment based on your local official air quality stations. Use the Wynd mobile app to get more insights on how to stay healthy.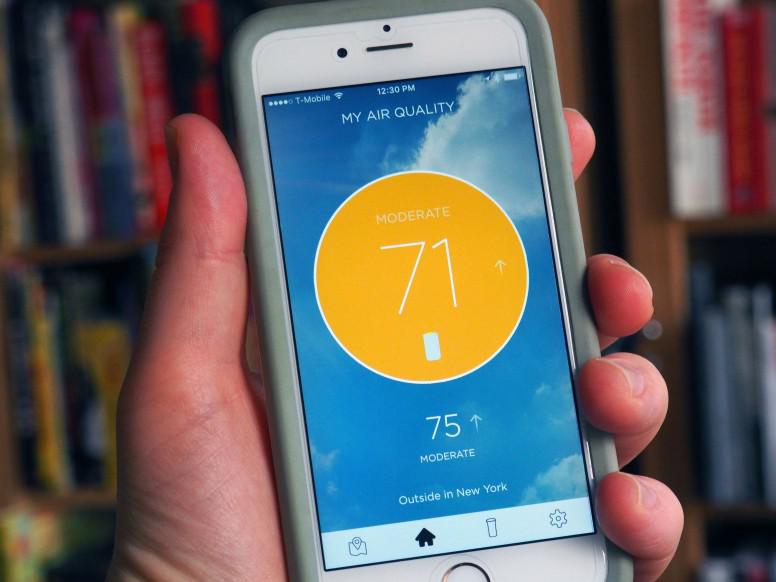 So Mi Fan's This Is A Small Intro About Wynd Smart Purifier. If You Need More Information Regarding This Product Please Click On Source Link Given Below.

Let Me Know Your Thoughts And Comments About This Useful Product in The Comments Section Below.

Source -1,2

Rate