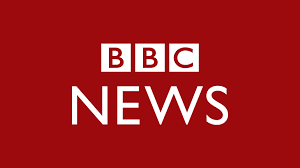 BBC News
Stay up-to-date
BBC worldwide accepted news broadcasting network, Now we have The BBC News app brings you news from the BBC and our global network of journalists. The app also offers the BBC World Service Radio streamed live, social features and personalisation so you can re-order the news categories to suit your interests. Let's check out them in detail !!!
Key features
➠
Top Stories
It brings you the latest, breaking news from our trusted global network of journalists. Don't be afraid of sharing them(?)
➠
My News
My news is a feature allowing you to personalise your news offering. Add topics wherever you see the + icon for a quick route straight to the stories you care about. Stories from topics you add will appear in your personalised My Newsfeed. Here you can order stories by topic or time, and use the Manage Topics screen to stay on top of the news of the day.
➠
Find content fast
The app can suggest topics based on your location, stories you've recently viewed and what's in the news now, And you can quickly find content and topics that interest you using the Search. Choose from the familiar list of BBC News indexes such as Politics, Business, Entertainment and Health or search for your own subjects of interest whether they're people, places, things or themes. More of the news you care about will automatically be included.
➠
Popular
Keep on top of popular stories and videos from across the BBC, regularly updated throughout the day. They will be available On the home screen.
➠
Live BBC World Service Radio
Live BBC World Radio available in the Live tab, Expertise and insight from our journalists available 24-hours a day and ready to listen to in the background as you browse.
Pros
✰ Best topic quality and trust on sources
✰ Easy to access a whole range of video and audio
✰ Photo galleries and full-screen images
✰ Push notifications for the latest important news stories
✰ My News Follow topics you are interested
✰ Improved offline experience
✰ Font controls to increase or decrease the story text size.
Cons
⏬ Ads before playing videos
⏬ Screen widgets don't update (sometimes)
⏬ Inbuilt video Player crashes... sometimes audio only
My Opinion
One of the best world news apps exists now!! I've been looking for a comprehensive news app that can give me lots of articles to read on various topics and BBC never failed in that aspect. The app itself is smooth and can be customized. Its inbuilt video player has some problem...Hope that be fixed soon...I suggest it to everyone
Download

Note: Download link only works in Mi community app or Mi community Mobile website