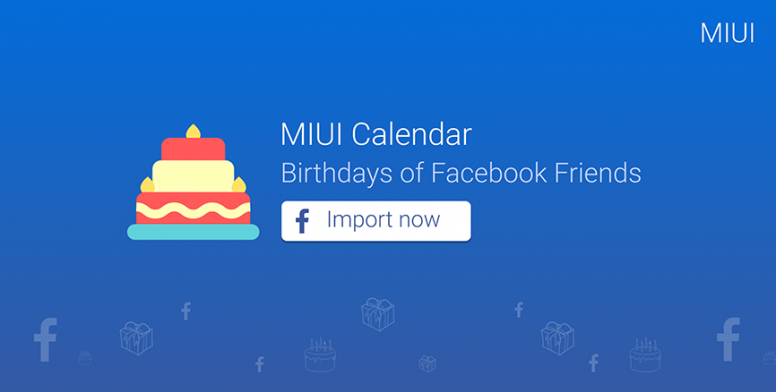 Please note,
Due to recent technical changes from the Facebook side, the feature has been removed from MIUI.



The nature of friendship itself is unexplainable, or let's just say this is where no explanation is needed, until and unless you forget their birthdays. Some people are simply part of your tribe, and you don't want to disappoint them by forgetting their birthday if that Tom or Harry comes from this closely marked circle of friends.




Yeah, we get it! Everyone forgets the birthdays every once in a while and this is where the calendar comes handy. Ah, but wait, it's kinda impossible to sync every other friend's birthday manually, or to open facebook early in the morning to check whose birthday is today.




Well not now! MIUI Calendar app introduces a feature to import all your Facebook friends' birthdays.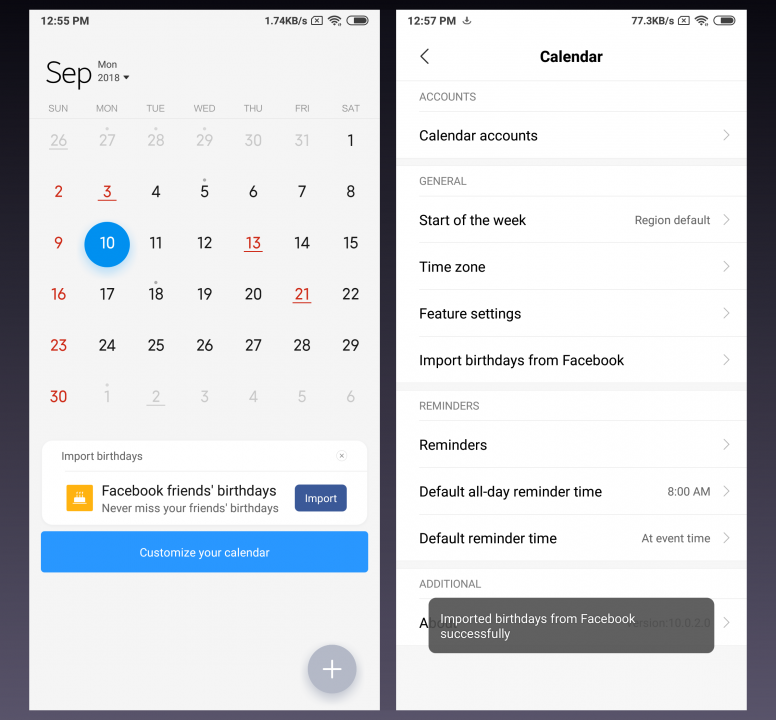 How to import:
The process itself is very simple,
Open MIUI Calendar app
You will notice the dialogue card to import
Follow the procedure to log in to the facebook
You will get the toast notification once the import is done.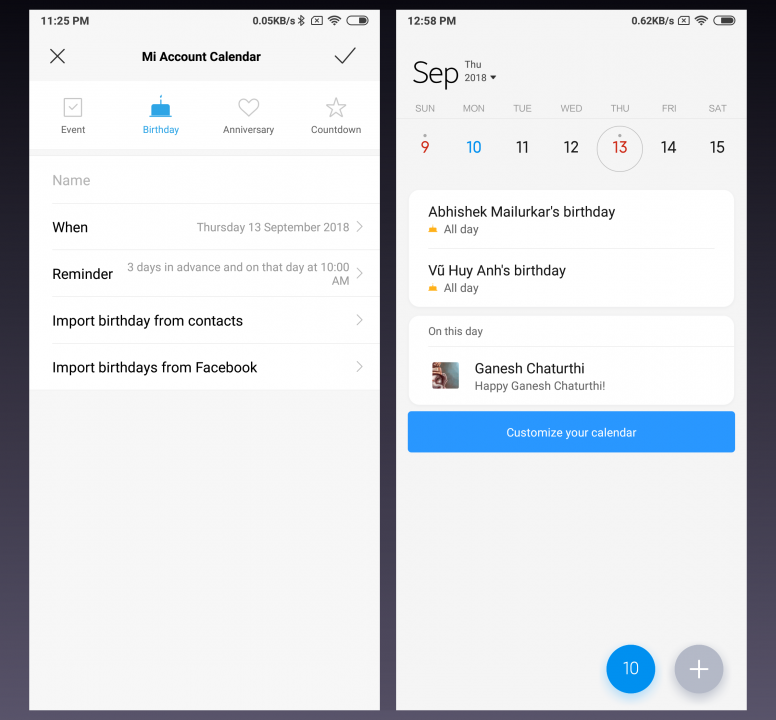 If not,
If by chance you do not see the dialogue card you can go to calendar app settings - import option to accomplish the same.
You can create new event - birthday type - and import birthdays from here too.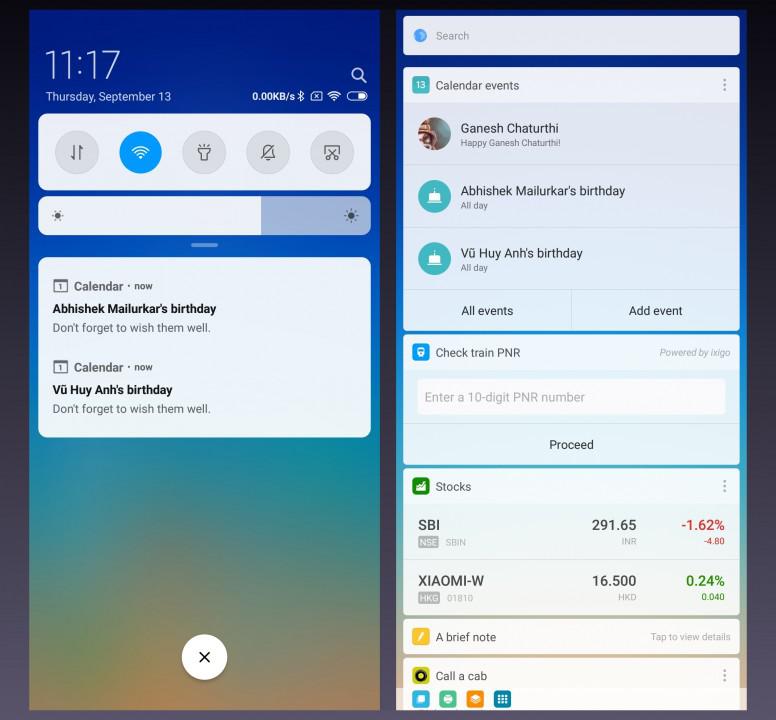 Birthday Reminders
Once imported, you will get the notification of birthday reminders.

Same can be seen in App Vault - calendar card events as well.



Do note,
The feature is currently available on MIUI Beta ROM and soon to be available in Stable ROM as well and the calendar version 10.0.2.0 or higher, has this feature.
Have you tried this feature?
What other features or services should we bring on board?
Rate