In this review, we will take an in-depth look into the Xiaomi Mi A2. The index and specifications table are listed below:




Device Name:

Xiaomi Mi A2

Price

₹16,999 / €280




5.99-inch Full HD+ (2160×1080) IPS LCD with 18:9 aspect ratio, 403 PPI




4GB LPDDR4X RAM with 64GB eMMC 5.0 storage




3,010mAh; Qualcomm Quick Charge 3.0 (global) / Qualcomm Quick Charge 4.0 (Indian variant, 5V/2A adapter bundled in box

USB Type-C port (USB 2.0); Bluetooth 5.0; Dual nano-SIM slots





158.7 x 75.4 x 7.3 mm, 166g

About this review: I have the Indian variant of the Xiaomi Mi A2. Over the course of the review period, I received the August 2018 security patch update and all software findings were made after the installation of the update. The review unit of the Mi A2 was provided by Xiaomi India for reviewing purposes.


Xiaomi Mi A2 Design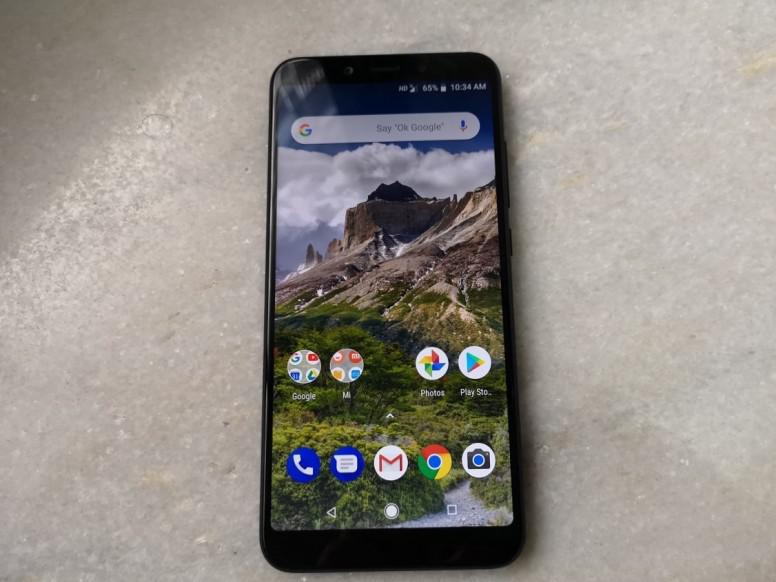 In terms of design, the Xiaomi Mi A2 is a breath of fresh air in the 2018 smartphone market.
While the Redmi Note 5 Pro has plastic caps at the top and bottom of its back, the Mi A2 follows in the Mi A1's footsteps by going with a unibody aluminium construction. The discreet antenna bands are hidden at the top and bottom like the Mi A1.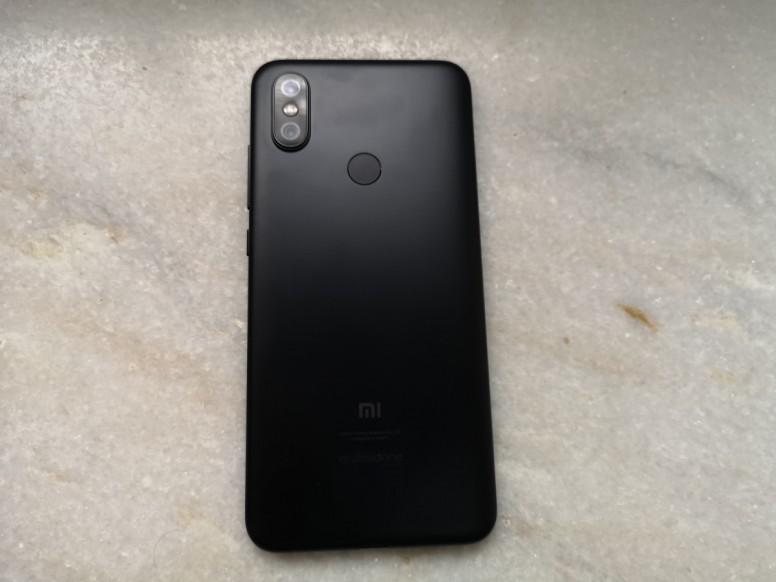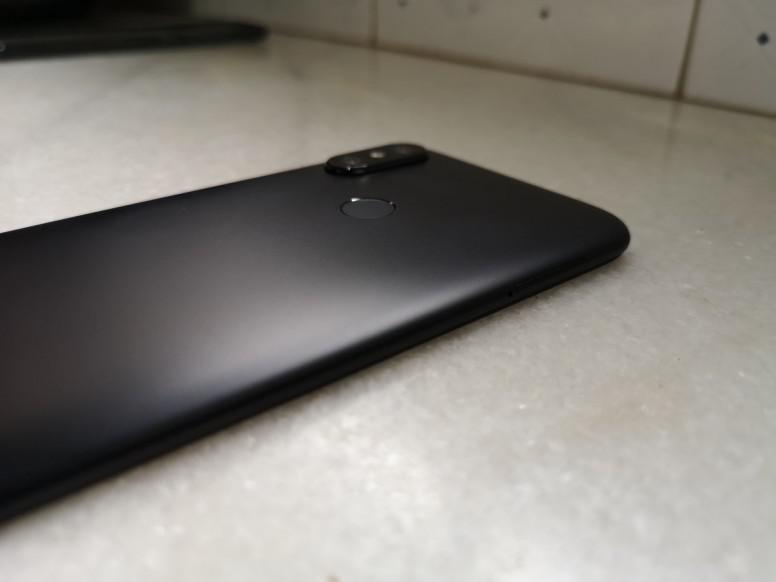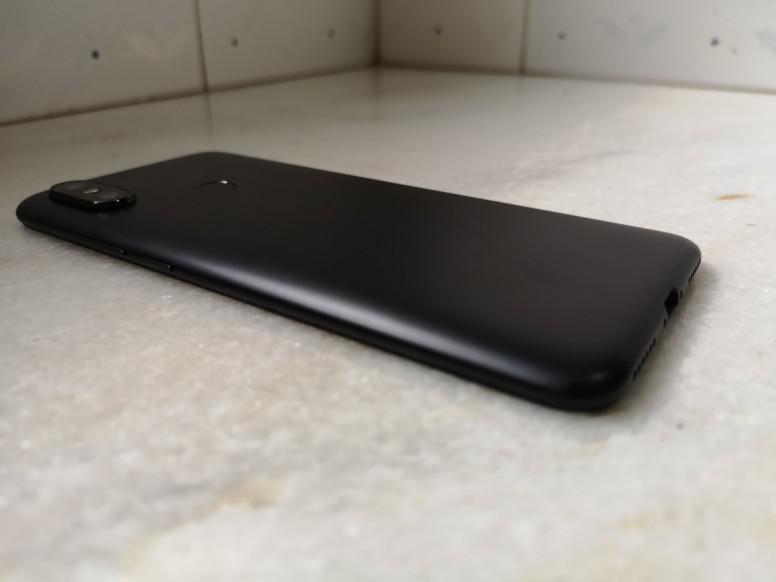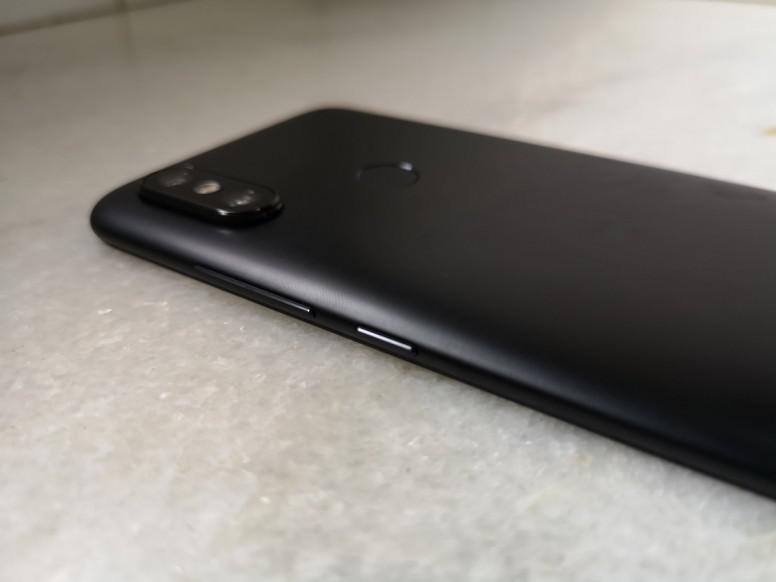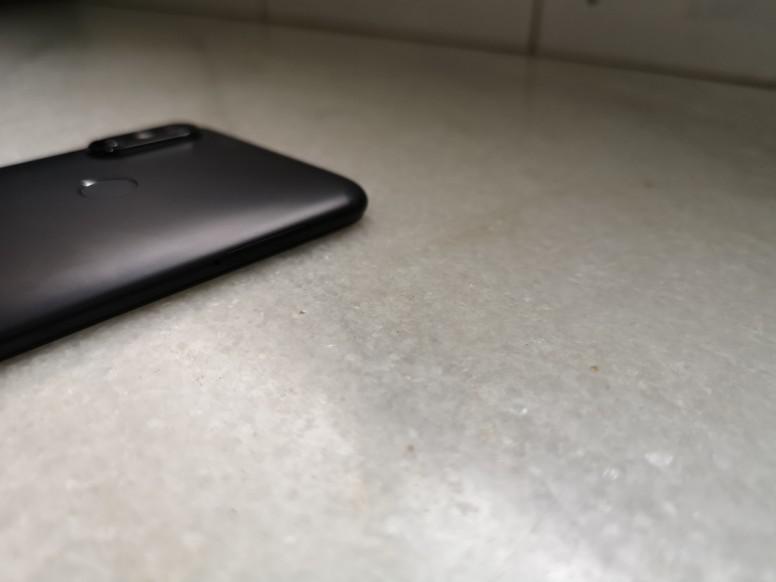 The use of metal provides structural rigidity. Build quality is top-notch, and it's the best that users will get at this price range as more and more phones make the move to glass. Metal is inherently more durable than glass, and I can't praise Xiaomi enough for resisting the move to a glass backplate in its mid-range phones. The feel of cold, sand-blasted unibody aluminium remains fantastic. With respect to build quality, the Mi A2 is arguably even better than some flagship phones. This is because the metal construction reduces the chances of catastrophic damage in the event of a drop. I also haven't seen any scuff marks or scratches accumulate on the metal back after a few weeks of use.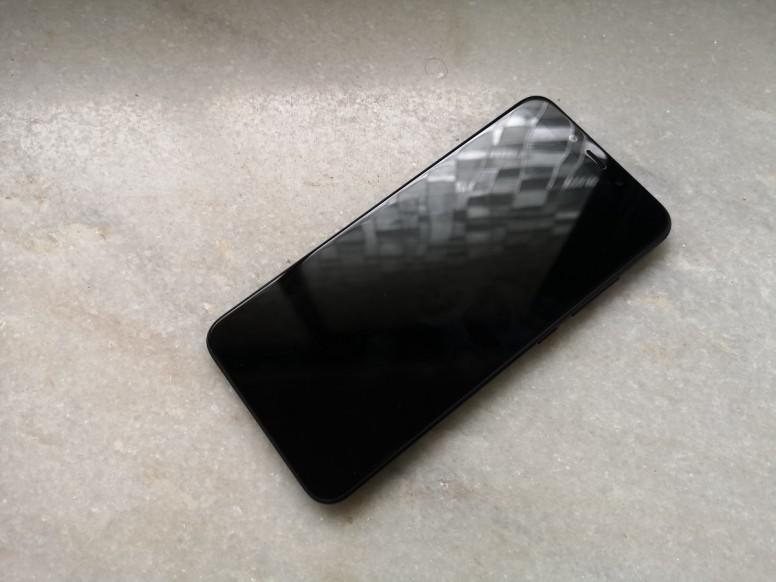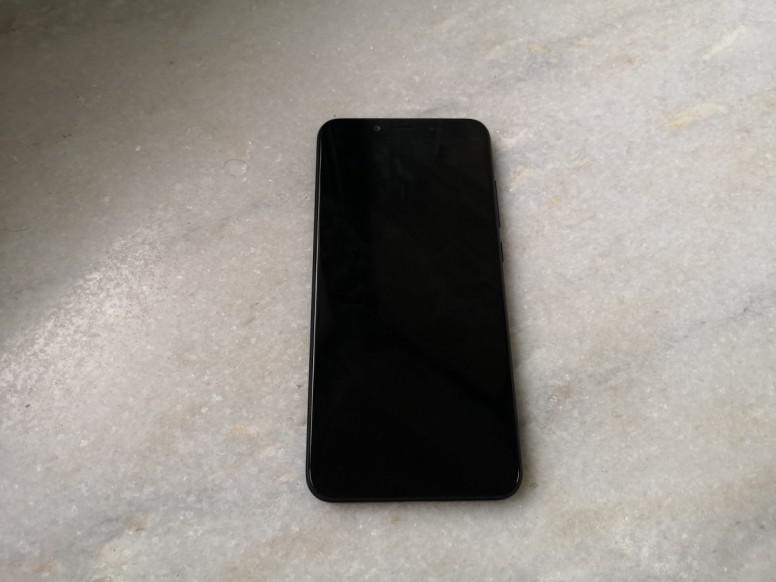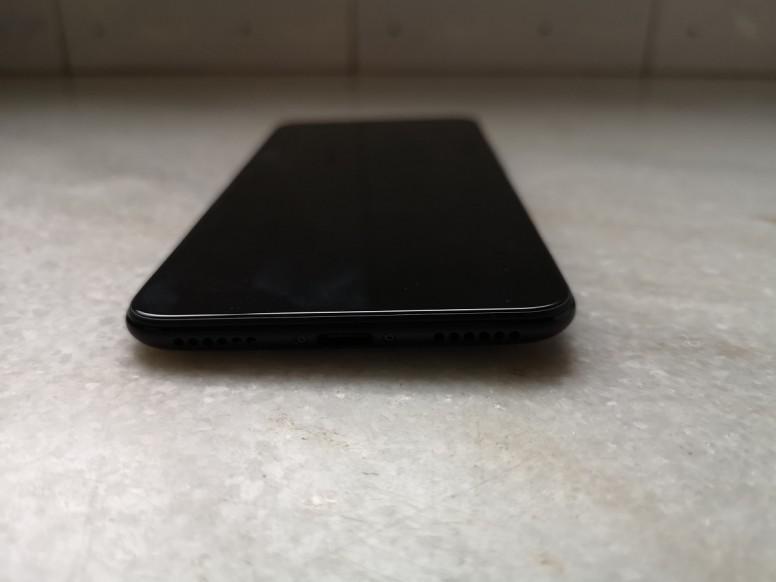 On the top of the device, we find the microphone and an IR blaster. The IR blaster is increasingly uncommon these days, as only Xiaomi and Huawei are opting to keep it. It may have niche use cases, but in our view, it's still worth retaining in smartphones.
As there is no option for expandable storage, users will have to choose their internal storage configurations beforehand. In India, the phone is currently being sold in only one variant: 4GB of RAM with 64GB storage, with the 6GB RAM/128GB storage variant due to launch at a later date. In other markets, Xiaomi also sells a base 4GB RAM/32GB storage variant.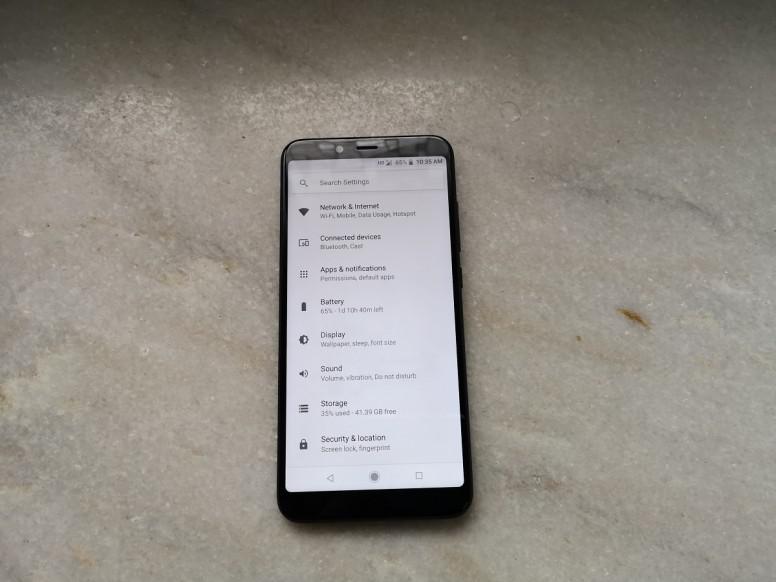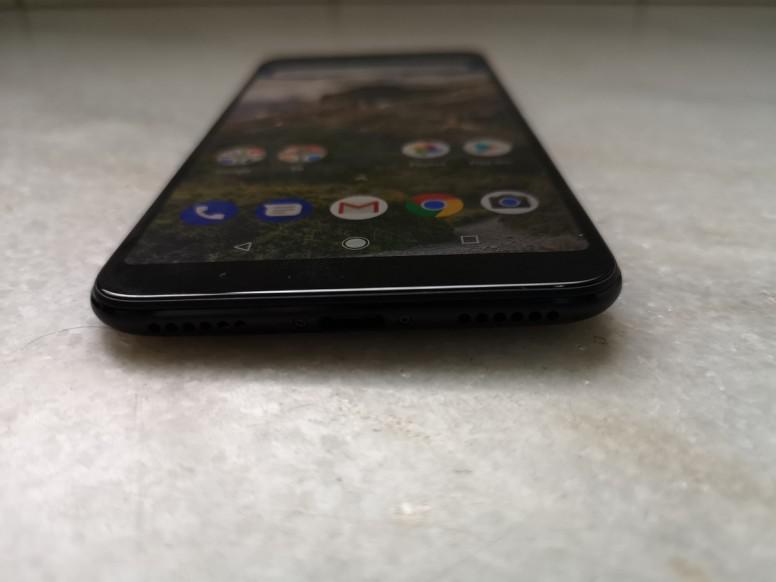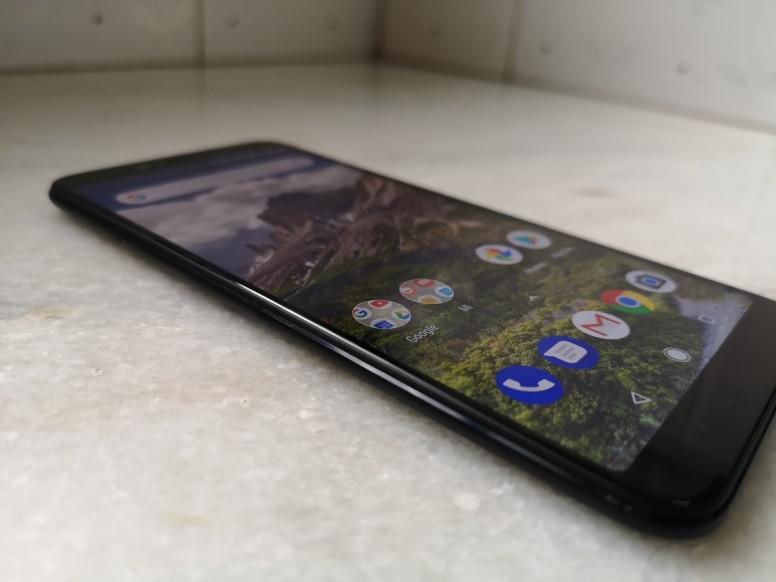 The 2.5D Corning Gorilla Glass 5 seamlessly curves to the metal body. On the back, the dual rear cameras are placed on the top left in a style reminiscent of the Apple iPhone X, while the fingerprint sensor is placed in a centered layout. The placement of the fingerprint sensor is great.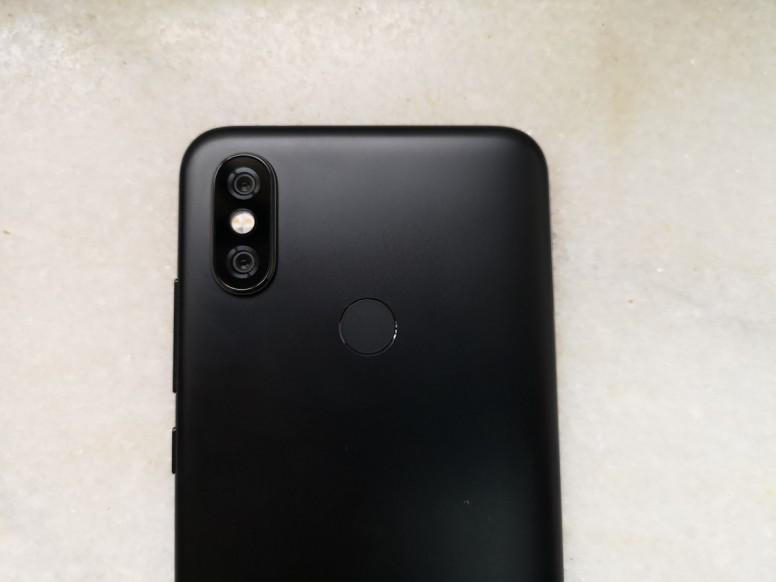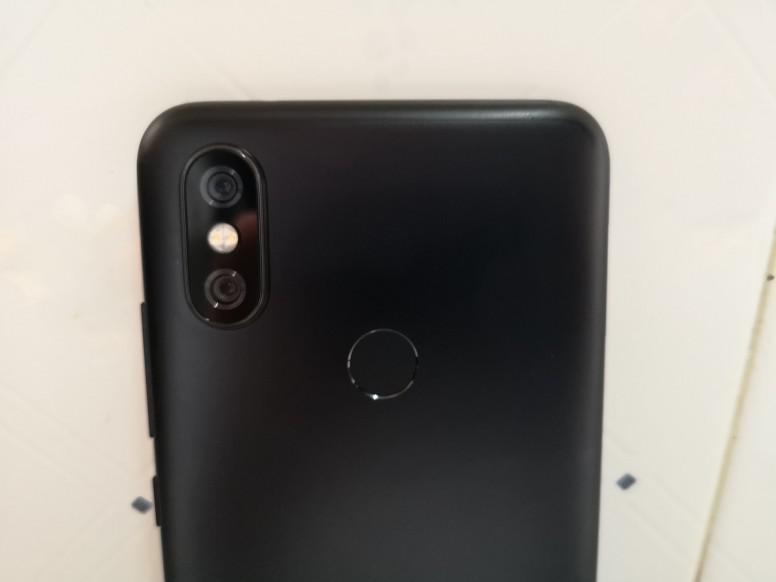 However, the dual rear cameras stick out significantly from the back, causing the phone to wobble on a flat surface. I'm not the greatest fan of camera bumps, and the Mi A2 takes them one step further by going with a significantly thick one. This is because the phone is extremely thin at 7.3mm, and predictably, this has the expected negative impact on battery capacity, which is significantly smaller than the one found in Redmi Note 5 Pro at 3,010mAh. The Android One logo is placed at the bottom on the back.
Users accustomed to dealing with 5.5-inch (16:9) to 6-inch (18:9) devices should have no problems handling the Mi A2.
In terms of features, Xiaomi continues to skip on providing an IP rating for water resistance. None of the company's flagship phones feature an IP rating, so the Mi A2 isn't alone here, but the addition of certified water resistance (with an IP67 or better rating) would have been a useful feature in broad cases.
In the box, Xiaomi bundles a dark transparent glossy TPU case and a 3.5mm-to-USB-C adapter. Unfortunately, there is no fast charger included in the box, as the bundled charger only supports standard 5V/2A (10W) charging. The Mi A2 does support quick charging via a third-party adapter, and we'll discuss this in the appropriate section later.
Xiaomi Mi A2 Display
To evaluate smartphone displays, it is necessary to assess their resolution, brightness, black levels (contrast), viewing angles, and color accuracy. The Mi A2's display is an excellent performer with respect to resolution. The Full HD+ (2160×1080) resolution coupled with an RGB matrix means that clarity is never an issue at normal viewing distances, and text rendering is excellent, as expected. Going with Quad HD+ resolution, therefore, would have made little effect in the real world.
The display performs relatively well when it comes to brightness. Maximum brightness of the Mi A2's display is in the range of 400-450 nits. It doesn't have a high brightness mode (HBM) for use in sunlight. Sunlight legibility is still fine in most cases thanks to relatively low reflectivity, but this is an area where users can spend more on higher-end phones and get a better user experience.
Subjectively, black levels are good. The display of the Mi A2 can't get close to OLED displays in this respect, but the contrast ratio is still respectable.
Moving on to viewing angles, the Mi A2 excels here as the display doesn't suffer significantly from an angular color shift. This is to say that it's still present, but the percentage of the color shift is low enough for it not to be an issue. On the other hand, significant brightness degradation is observed even at relatively small changes in angles. This is normal for most mid-range and even flagship LCDs, and the Mi A2 performs on par for the course here.
The last part of the display quality equation is color accuracy. The Mi A2 doesn't support Android 8.1 Oreo's color management system. Ironically, its display isn't adversely affected by this unlike flagship smartphone displays, which have wide color gamuts. The Mi A2's display covers the sRGB gamut and not a wider gamut such as DCI-P3.
In the Mi A2, Xiaomi doesn't provide color profiles or even any way to adjust the color temperature. In this respect, the phone is inferior to MIUI-powered Xiaomi devices, which have different color modes for accurate or saturated colors.
However, it should be noted that colors are still inaccurate, and this can be observed when placing the display side by side with a reference calibrated sRGB display. (In day-to-day use, most users should have minimal issues unless they compare the display with a calibrated display.) In Developer Options, there is a picture color mode for using sRGB, but it does absolutely nothing. Unfortunately, this means that the Mi A2 has no way to provide accurate colors. Even phones such as the Redmi Note 5 Pro have modes to provide accurate colors, but the Mi A2 is lacking in this respect.
Overall, the display of the Xiaomi Mi A2 is good without being excellent. Its best attributes include excellent clarity thanks to the RGB matrix IPS LCD, relatively high brightness, high contrast, and low color shift across viewing angles. On the other hand, its negatives include the lack of high brightness mode, relatively high brightness degradation across viewing angles, and the lack of calibrated color modes.
At this price range, the display will likely be good enough, but I can't help but wonder how much better the display would have been if it only had a working and calibrated sRGB mode.
Notched displays are already arriving in the lower mid-range, but for better or worse, the Mi A2 isn't part of this equation. However, it seems likely that Xiaomi will soon adopt the notch for all of its products, as the budget Mi A2 Lite and the flagship Poco F1 both have notched displays.
Xiaomi Mi A2 Performance
System performance benchmarks
The Xiaomi Mi A2 is powered by the Qualcomm Snapdragon 660 system-on-chip. This particular SoC has four "Kryo 260 Performance" (Arm Cortex-A73) cores clocked at 2.2GHz, and four "Kryo 260 Efficiency" (Arm Cortex-A53) cores are clocked at 1.8GHz. The cores are paired with the Adreno 512 GPU.
The Snapdragon 670 moves to two Kryo 360 Gold cores (semi-custom Cortex-A75) and six Kryo 360 Silver (semi-custom Cortex-A55) cores. Benchmarks show that it has faster single-threaded performance than the Snapdragon 660, but multi-core performance remains the same due to the switch to two instead of four performance cores. The Adreno 615 GPU is also 30% faster than the Adreno 512.
Keeping the above background information in mind, I ran the Mi A2 through the following benchmarks:
Geekbench (CPU performance)
PCMark Web 2.0 (System performance)
Speedometer (Web performance)

The results are noted below, along with the results of a HiSilicon Kirin 970 device for comparison purposes:
Benchmarks
Xiaomi Mi A2 (Qualcomm Snapdragon 660)
HiSilicon Kirin 970
Geekbench Single Core
1637
1900
Geekbench Multi-Core
4728
6766
PCMark Work 2.0 performance score
6309
7104
PCMark Web Browsing 2.0 score
6104
7395
PCMark Video Editing score
5129
5178
PCMark Writing 2.0 score
5562
6625
PCMark Photo Editing 2.0 score
10485
12944
PCMark Data Manipulation score
5476
5509
Speedometer
29
31.6
The Mi A2 shines in PCMark. PCMark is a holistic system performance benchmark that tests performance across real-world scenarios, and the overall score is better than Snapdragon 636 devices. It falls noticeably behind some Snapdragon 835 / Kirin 970 phones, though.
UI performance
With respect to app launch times, the Mi A2 performs admirably. It's better than Snapdragon 636 phones in this respect. However, it's not going to match a Kirin 970-powered or Snapdragon 835-powered device, and the difference will be noticeable in the real world as well. This is because app launch times are a function of multiple factors including storage speed, where the Mi A2 doesn't perform so well (as we will see below).
As an aside, Snapdragon 845-powered devices are in a different league here. Like the Snapdragon 835 and other flagship Snapdragon SoCs, the Snapdragon 660 boosts all CPU cores to max frequency upon an app launch to help boost app launch times.
In terms of unlocking speed, the Mi A2's fingerprint sensor is extremely quick and accurate. Xiaomi has been using fast and accurate fingerprint sensors in its phones since quite a while now, and the Mi A2 doesn't buck the trend. The fingerprint sensor is good enough to be compared with phones such as the OnePlus 5T, which means that it's one of the fastest fingerprint sensors out there.
The Mi A2 doesn't have its own face unlock, and the only option for face unlock is to use Google's stock Trusted Face in Smart Lock. As Trusted Face is not as advanced as solutions from the likes of OnePlus, Huawei, Oppo, Asus, and even Xiaomi itself, this means that the Mi A2 does fall behind its competitors if facial recognition is a priority (users have to swipe the lock screen to unlock the phone in the event of successful recognition).
Due to the speed and accuracy of the fingerprint sensor, however, I didn't find the lack of customized face unlock to be a major issue. It would still be nice to see, though.
RAM management
In my testing, I didn't have any issue with the Mi A2's RAM management. Apps, tabs, and services remain in memory for a long period of time, and the phone is able to retain more than 20 Google Chrome tabs in memory at the same time. There are no re-draws, and for the most part, the memory management is fine. Would 6GB of RAM have been an improvement? Yes, but that doesn't mean 4GB RAM devices are unusable.
It should be noted that the difference becomes visible in heavy multitasking and gaming. In simple terms, the number of apps and services that the Mi A2 is able to hold in memory is less than the number of apps and services most 6GB RAM devices are able to hold.
This is an area where the Mi A2 doesn't provide the most value. The Redmi Note 5 Pro's 6GB RAM/64GB storage variant is available for the same price as the Mi A2's 4GB RAM/64GB storage variant in India. Other phones such as the Asus ZenFone Max Pro M1 also have 6GB RAM variants that are priced significantly lower than the Mi A2's upcoming 6GB RAM variant. There is also the looming shadow of the Honor Play and the Poco F1. Both phones have 6GB of RAM in their base variants.
GPU performance
The Snapdragon 660's Adreno 512 GPU isn't a powerhouse. It's a significant upgrade over the Adreno 509 GPU of the Snapdragon 636, but it fails to match current Adreno GPUs in the Snapdragon 8xx series.
Therefore, the Mi A2's peak GPU performance can't match even 2015 flagship phones. The Snapdragon 820/821's Adreno 530 GPU is significantly better. Also, the Snapdragon 835's Adreno 540 GPU is 142% faster than the Adreno 512 GPU in benchmarks. This has an impact on high-end games.
The Mi A2's benchmark results in GFXBench and 3DMark are noted below, along with the results of a Qualcomm Snapdragon 835 device for comparison.
Benchmarks
Xiaomi Mi A2 (Qualcomm Snapdragon 660)
Qualcomm Snapdragon 835
GFXBench 1080p Car Chase Offscreen
9 fps
25 fps
GFXBench 1440p Manhattan 3.1 Offscreen
8.2 fps
21 fps
GFXBench 1080p Manhattan 3.1 Offscreen
15 fps
42 fps
GFXBench 1080p Manhattan Offscreen
22 fps
44 fps
GFXBench 1080p T-Rex Offscreen
50 fps
117 fps
GFXBench Car Chase Onscreen
8.5 fps
24 fps
GFXBench Manhattan 3.1 Onscreen
14 fps
38 fps
GFXBench Manhattan Onscreen
21 fps
54 fps
GFXBench T-Rex Onscreen
48 fps
60 fps
3DMark Sling Shot Extreme – OpenGL ES 3.1 Overall score
1290
4107
3DMark Sling Shot Extreme – OpenGL ES 3.1 Graphics score
1161
4513
3DMark Sling Shot Extreme – OpenGL ES 3.1 Physics score
2108
3013
3DMark Sling Shot Extreme – Vulkan Overall score
1040
2401
3DMark Sling Shot Extreme – Vulkan Graphics score
917
2359
3DMark Sling Shot Extreme – Vulkan Physics score
1963
2610
The Xiaomi Mi A2's GPU performance falls noticeably behind that of the Snapdragon 835. (The Snapdragon 835's Adreno 540 GPU is also faster than the Mali-G72MP12 GPU of the Kirin 970.) The gap between Qualcomm's flagship and mid-range GPUs is only growing, to the extent where the Xiaomi Poco F1's Adreno 630 GPU featured in the Snapdragon 845 is 3x (200%) faster than the Adreno 512 in the Snapdragon 660.
Ultimately, the Mi A2 won't be a gaming champion. Most popular games will run well at Medium or High settings, but the latest high-end games will run either at low settings or will not run at all. Users interested in light gaming should be fine with the Mi A2, but users interested in heavy 3D gaming should probably step up to the Snapdragon 845-powered Poco F1.
Storage performance
The variant of the Mi A2 we have has 64GB of eMMC 5.0 NAND. In this respect, the Mi A2 is inferior to flagship phones that feature significantly faster UFS 2.1 NAND. Benchmark results of AndroBench are duly noted below:
Xiaomi Mi A2 Camera performance
Camera specifications
The Mi A2 has a 12MP primary rear camera with a Sony IMX486 sensor, 1.25μm pixels, f/1.8 aperture, phase detection autofocus (PDAF), and 4.07mm focal length (22.4mm focal length in 35mm equivalent terms). The camera does not have optical image stabilization (OIS). The 12MP camera is paired with a 20MP secondary camera with a Sony IMX376K sensor, 1.0μm pixels, and f/1.8 aperture. The Mi A2 has a dual LED flash, and it features electronic image stabilization (EIS) for video recording.
In Manual mode, Xiaomi interestingly provides an option to use the Regular lens or the Low-Light lens. Using the Low-Light option results in photos that aren't on par with photos taken in Photo mode in terms of detail, while the Regular Lens option results in dark, noisy photos. This proves that in Photo mode, the camera isn't using only the 20MP secondary camera. Instead, both cameras are used to take a better photo, and the difference in image quality is noticeable.
It's not surprising to see the lack of OIS at this price range. Including it would have undoubtedly helped in low light photos as well as in video recording, but the Mi A2 employs other means in an effort to reach the same goal (namely, pixel binning for better photos in low light and EIS for stabilized videos).
Camera app and user experience
Camera app
The Xiaomi Mi A2 uses Xiaomi's own Camera app instead of the AOSP camera app. Lifted from MIUI, the Camera app has come a long way in terms of features, and it's mostly pleasant to use on the Mi A2. Three buttons are visible on the bottom of the camera UI: shutter key, front-facing camera switch, and a shortcut to view photos in Google Photos (which is the gallery of choice in the Mi A2).
The Manual mode is a full-featured implementation on the Mi A2, and it's another point of differentiation against Redmi phones. It has options for white balance, focus distance, shutter speed (up to 32 seconds), and ISO (up to ISO 3200). As mentioned previously, it even allows users to choose either the regular lens or the low-light lens. However, users should stick to the default Photo mode in low-light, because there is no way to combine the output of both cameras in Manual mode.
The camera takes photos in 12MP (4000×3000) resolution at 4:3 aspect ratio by default. Users can change the image aspect ratio to 16:9 or 18:9.
The HHT (Handheld Twilight) mode takes multiple photos sequentially and aligns them to create a single brighter image. The intent is to take sharper photos without needing a tripod, but unfortunately, the Mi A2's lack of OIS means that most photos taken with HHT mode are blurry due to the need to hold the phone steady for multiple seconds. In the Settings menu, the "Enhance low-light photos automatically" option is ticked on by default, but its exact workflow remains opaque.
Camera user experience
For the most part, the Mi A2's phase detection autofocus (PDAF) helps it focus quickly and take photos with minimal shutter lag. Photos taken without HDR have no shutter lag in daylight. HDR photos do have significant shutter lag, which increases the chances of camera shake and motion blur.
In low light, the camera prefers to activate HDR far too often, which has a negative impact on both the camera user experience as well as image quality. The use of HDR means that it can take two seconds to take a photo, and with the lack of OIS, this predominantly results in blurred photos which don't have any detail.
Manually switching off HDR does improve the user experience significantly as the camera is then able to take photos much faster. The use of AI for scene recognition behind-the-scenes is also not apparent to the user as the MIUI Camera app doesn't display the names of recognized scenes. This is probably a good thing as it lets the app's user experience remain simple.
The camera preview has a high frame rate even in low-light. On the other hand, the preview's resolution is not as high as it should be, which can lead to minor issues with framing in low-light conditions.
Overall, the Auto HDR issue in low light is the only serious problem in the camera's user experience, as it affects image quality. Other aspects are mostly handled well.
Image quality assessment
The image galleries have been uploaded to Flickr in order to preserve the full resolution of the image samples. To analyze image quality, we recommend opening each photo in a separate browser tab and zooming to the actual size of the photo, as many observations are difficult to note at downscaled web resolution sizes. Click the left and right arrow buttons to navigate photos. Key aspects to observe in the image samples are exposure, detail, and dynamic range.
In daylight, the Xiaomi Mi A2 performs well. Exposure is mostly on point in most scenes, although underexposure does become an issue in high-contrast challenging scenes. Colors are also reasonably accurate, with no obvious oversaturation. In terms of detail, the 12MP photos are average. The camera captures a lot more detail than previous Xiaomi budget devices, but it understandably falls below flagship cameras.
On the negative side, the noise reduction used is still too heavy-handed, which means that detail in trees, plants, grass, etc, can end up being degraded. The dreaded oil painting look appears in a few samples, although it's worth mentioning that these daylight samples were taken in challenging monsoon conditions.
Noise isn't a big issue at base ISO, although it should be noted that the Mi A2 uses ISO 100 as the base ISO in Photo mode. Going down to ISO 50 or lower would have potentially improved noise reduction and detail preservation, and it's a factor that Xiaomi should take a look into.
In terms of dynamic range, the dual camera setup doesn't compete with flagship cameras, but it's still a marked improvement over most smartphone cameras in this price segment. In especially challenging scenes, the Mi A2 fails to retain shadow detail, and photos are a bit underexposed as well. HDR auto becomes very useful here as it attempts, not without success, to mitigate the dynamic range deficit to flagship phones.
As far as virtues go, the camera samples don't suffer from over-sharpening or corner softness, which means they are free from unnatural image artifacts and soft edges of the frame. However, exposure and detail aren't too great. HDR auto also could be improved to make some samples a bit brighter. This would improve shadow detail while retaining the highlights.
The one aspect where the camera falls behind is in the detail. Image processing is good for the most part, but fine texture detail is lacking. Again, this is only an issue when the phone is compared with higher-priced competitors.
Even though 2x optical zoom is not available, 2x digital zoom is still relatively good. It's not optimal, but thanks to the improved primary camera, the output is fairly usable in situations where zoom is required.
Moving indoors, the Mi A2 runs into a few noteworthy issues, while performing admirably in general. The takeaway is the same: when compared to higher-priced phones, the camera struggles with underexposure as well as fine detail indoors. It's still ultimately the best in its price range, but it does have room for improvement. It's good to see that the oil painting effect is still absent in most indoor photos, and when there is enough light, the camera does a fair job.
Low-light image samples
The Xiaomi Mi A2's secondary camera is tailored for low light, and in Photo mode, photos are combined from the output of both cameras. With such emphasis being put on low light, we had naturally high expectations, and barring one major flaw, the Mi A2 mostly delivers. The low-light image samples are included in the Flickr album linked below.
With HDR set to off, the Mi A2's low-light photo samples mostly have enough light (although flagship cameras are in another league here). Detail falls off significantly, but it still manages to be equivalent or better than similarly priced phones. Low light photos are affected by a high amount of luminance noise. Regrettably, some samples are also affected by chromatic (color) noise to some extent, even when viewing the samples at downscaled web resolution.
On the other hand, exposure is handled relatively well thanks to the f/1.8 aperture and pixel binning process, and few samples were affected by underexposure. Xiaomi stated that the Mi A2's camera was on par with the OnePlus 6 and the iPhone X, but in low light, that is clearly not the case.
Color accuracy is a strong point, while dynamic range remains average as shadow detail isn't retained. Overall, though, the Mi A2 continues to distinguish itself in low light as it beats phones like the OnePlus 5T and the Honor View 10. Despite the substantial degradation in detail, the low light samples are still probably the best low light samples taken by any smartphone camera at the $250 price point. The Poco F1 will take better photos in low light at the $300 price point, but I have not had a chance to test it yet.
The one major issue in low light is HDR, which is set to Auto by default. HDR has a tendency of being triggered far too often in low lighting conditions, where it shouldn't be. Samples taken with HDR are predominantly blurred due to the lack of OIS and the high shutter lag in HDR photos. The user has to manually switch HDR off in low light in order to take good photos.
However, if HDR auto is left on, the camera user experience, as well as image quality in low light, fails to impress as there is next to no detail in blurry image samples. Xiaomi is advised to correct this behavior by either a) Reducing the image shutter lag in HDR photos, or by b) Reducing the trigger point for HDR in low lighting conditions. The second option seems to be a more feasible, easier solution, and improving things here would make a difference in real-world low-light scenes.
The dual LED flash of the Mi A2 works well in situations where a LED flash is required. The detail in samples taken with the LED flash is good, and thanks to even illumination, exposure isn't an issue.
The pros of the Mi A2's low-light photos include competitive detail (for the price segment), color accuracy, and exposure. The cons include a high amount of luminance noise in many samples, the presence of chromatic noise in some samples. The amount of light being captured is also relatively average.
Overall, the Mi A2's dual camera setup has good image quality. In some cases, the camera's image quality surpasses expectations by beating higher-priced smartphone cameras, while it struggles a bit in other cases due to issues with HDR auto and the lack of OIS. With respect to its price point, it would not be an overstatement to say that the Mi A2 has probably the best camera at the $250 / €280 price point for photos.
Video quality evaluation
The Xiaomi Mi A2's highest video resolution setting is 4K at 30fps. It can also record videos in 1080p at 30fps and 60fps. Videos are recorded in the standard H.264 codec, and Xiaomi doesn't provide an option for recording in the newer HEVC (H.265) codec. 1080p@30fps and 1080p@60fps videos have a bit rate of 19-20Mbps, while 4K videos have bit rate of 40-42Mbps.
Electronic image stabilization is active in 1080p@30fps as well as 1080p@60fps videos. Unfortunately, 4K@30fps videos don't have EIS, which means they suffer from camera shake.
In low light, the videos maintain the 30fps frame rate, but the detail is significantly degraded. The camera also suffers from a substantial amount of underexposure in low light—this is because of the reduction in the amount of light being captured.
On the other hand, 1080p@30fps videos do have EIS, and the difference in quality is apparent at first glance. EIS works very well on the Mi A2, as it minimizes camera shake during panning or walking. As expected, it crops the field of view, but I didn't notice any negative impact on detail by having EIS switched on (users can switch off the "Image stabilization" option in the video settings to switch off EIS).
In low light, the 1080p@30fps videos are affected by a loss of detail and from underexposure, just like the 4K@30fps videos. Thanks to EIS, such videos are still usable, and the frame rate is maintained at a constant 30fps.
It's a different story in low light, unfortunately. The 1080p@60fps videos suffer from a drastic decrease in detail in low light. Underexposure also becomes a much more significant problem, to the extent where it is hard to see the content of the video. Unless the 60fps frame rate is a priority, I recommend skipping the 1080p@60fps recording option in low light.
Overall, the Mi A2 retains its strengths in video recording. EIS is well implemented on both the 1080p@30fps and 1080p@60fps recording modes, although it would have been nice to see on the 4K recording mode as well. Detail and color accuracy are competitive, while exposure can become an issue as the light levels start reducing. Despite weaknesses such as significant underexposure and loss of detail in low-light videos, the Mi A2 once again probably has the best camera for video recording at its price point, and video recording is a genuine strength of the phone.
Front-facing camera
The Xiaomi Mi A2 has a 20MP fixed-focus front-facing camera with a Sony IMX376K sensor, and f/2.2 aperture. The camera has a dedicated LED flash (instead of using a display flash). Xiaomi states that in low light, it uses pixel binning to simulate 2.0μm large pixels, but we have no way to verify this. Portrait mode is also available on the front-facing camera.
In daylight, the 20MP photos are some of the best I have seen in terms of detail, exposure, and color accuracy. They easily compete with higher-priced phones. Even in low light, the natural image processing and laid-back noise reduction combine to result in excellent photos. The LED flash also works well in low lighting.
Xiaomi Mi A2 Audio
The Mi A2's mono loudspeaker gets very loud—even louder than some flagship phones. Speaker quality is also good for use cases such as phone calls and videos, and I didn't have any major complaints here.
The nascent USB Type-C ecosystem and the expensive nature of Bluetooth audio equipment mean that Xiaomi's decision to remove the headphone jack in the Mi A2 probably won't be popular in markets like the Indian subcontinent. This is a feature that has been taken for granted up until now by mid-range smartphone buyers, and the Mi A2 bucks the trend in a negative manner here. The lack of the headphone jack means that basic functionality that has been present in smartphones up until now has to be replaced by a separate product that can be easily misplaced. The product referred above is the 3.5mm-to-USB-C adapter.
Xiaomi does bundle a 3.5mm-to-USB-C adapter in the box. Audio quality from the adapter sounds fine to me, although I'm not an audiophile. Volume is a bit lower than it should be, though, which may lead to problems with high-impedance headphones.
Ultimately, it's up to users to determine whether the lack of the 3.5mm headphone jack is a deal-breaker on the Xiaomi Mi A2. With phones such as the Honor Play and the Poco F1 both retaining the headphone jack, the Mi A2 makes its task more difficult for itself. In fact, it is the only phone in the whole ₹15,000-₹20,000 price range to skip on providing the headphone jack.
In my view, Xiaomi's decision was a basic mistake that can't be rectified now on the Mi A2. We hope that Xiaomi decides to retain the headphone jack in its other mid-range phones.
Xiaomi Mi A2 Software: Stock Android 8.1 Oreo
The Xiaomi Mi A2 is the second Xiaomi phone to be part of the Android One program. It's powered by nearly stock Android 8.1 Oreo, which is a completely different user experience than MIUI 9 (or the upcoming MIUI 10) on MIUI-powered Xiaomi phones.
Being part of the Android One program means that Xiaomi is required to provide monthly security updates to the Mi A2. When I powered on the phone for the first time, the August security patch update was ready to install. Xiaomi has been diligent when it comes to providing security patch updates on the Mi A1, so we have reason to believe that this will a strength of the Mi A2 as well.
Android version updates are another matter, though. The updates on Android One devices are handled by the device maker (in this case, Xiaomi), and not by Google. This can and has led to delays in the past.
It can be argued that the update roll-out bugs were a result of Xiaomi being new to working with stock Android updates, but the problems did lead to a lot of user frustration. That argument is moot this year as Xiaomi now has a full year of experience, which means that expectations are higher with the Mi A2.
Xiaomi has stated that Android Pie will be rolled out to the Mi A2 soon but hasn't provided an exact timeline yet. We hope that the company takes its time to release a stable, bug-free update.
Stock Android 8.1 Oreo has its own set of advantages and disadvantages when compared with MIUI on other Xiaomi phones. The advantages include a much cleaner, simpler UI, having an app drawer by default, and better handling of notifications in general. These plus points are not insignificant. The Settings app is also much easier to navigate than it is on MIUI, and the Material Design aesthetics of stock Android are arguably better than MIUI's design as well.
In light of the above information, the Mi A2's software is a boon for stock Android enthusiasts, while not being as feature-rich as manufacturer user interfaces. The phone comes with negligible bloatware. Xiaomi pre-loads its Mi File Manager, Mi Drop, Feedback, and Mi Store apps, and users can also download the Mi Remote app on the Play Store to make use of the IR blaster.
In terms of extra functionality over stock Android, the Mi A2 doesn't bring much. The only gesture available is double-press the power button to open the camera, which works well. Unfortunately, the gesture of swiping down on the fingerprint sensor to bring the notifications drawer is not present on the Mi A2, although it was there on the Mi A1.
Thanks to competition, users can now find more Android One phones in this price segment, but the Mi A2 remains the best Android One phone for the price when it comes to specifications. The software user experience is also clean and usable, and it's good to work with as a starting point. It's what stock Android enthusiasts have been asking for since years, and the Mi A2 does its job well in this respect.
Xiaomi Mi A2 Battery life and charging
The Xiaomi Mi A2 is powered by a 3,010mAh battery. The battery capacity is on the lower side for Xiaomi phones, as phones like the Redmi Note 5 Pro and the Poco F1 have 4,000mAh batteries. Software optimization can make up a good deal here, and Xiaomi phones have traditionally been power-efficient. Regardless, it's a bit disappointing to see Xiaomi stagnating in battery capacity for its flagship Android One phone when even the Mi A2 Lite/Xiaomi Redmi 6 Pro has a 4,000mAh battery.
In the real world, the Mi A2 gets good battery life with frugal idle drain. Anecdotally, I have been getting 5-6.5 hours of screen-on time with the Mi A2 on Wi-Fi, with unplugged time varying from 24 hours to 48 hours. For reference, I could get as much as 7-7.5 hours of screen-on time with similar usage on the Xiaomi Redmi Note 3 in 2016, so the battery capacity deficit does make a difference.
In summary, the Mi A2's battery life isn't as poor as what users have been thinking. It fails to reach the heights of 4,000mAh-powered Redmi phones, but it still does relatively well when compared with flagships. Light users can expect to charge their phone every 2-2.5 days, while moderate users can get 1-1.5 days. Even heavy users can normally expect 18-24 hours with screen-on times ranging up to 7 hours, but it would be unrealistic to hope for 7.5-8 hours of screen-on time without having an especially light workload.
The global variant of the Mi A2 supports Qualcomm Quick Charge 3.0, while Quick Charge 4.0 support is exclusively reserved for the Indian variant of the phone. Unfortunately, Xiaomi bundles a standard 5V/2A charger in the box, which means that users will have to purchase a third-party charger for quick charging.
I was unable to test charging speeds using a Quick Charge 3.0 / 4.0 charger due to the fact that I currently don't have the required chargers. The phone does support USB-C Power Delivery as well. It takes 1.6 hours to fully charge the Mi A2 using a USB-C fast charger that is rated for a maximum of 9V/2A.
Odds and ends
Cellular call quality was fine in my experience, and I also had no problems with signal reception. The Xiaomi Mi A2 supports dual 4G VoLTE thanks to the Snapdragon 660 SoC.
The Mi A2 does not have NFC, which means that NFC-based payment solutions like Google Pay (globally) are out of the question. This may be a deal-breaker for markets where such payment solutions are common.
The lack of a microSD card slot is a fairly significant flaw of the Mi A2, as users no longer have the flexibility that is offered by removable storage. This will be more apparent in emerging markets.
On the other hand, the Mi A2's vibration motor is great. It's strong enough to provide a good experience in aspects like haptic feedback in the keyboard.
Finally, the audio recording quality for voice notes is also one of the strong points of the Mi A2.
Xiaomi Mi A2 Development
The Xiaomi Mi A2's development prospects are bright, although a couple of qualifying factors must be mentioned.
Xiaomi Mi A2 – Conclusion
The Xiaomi Mi A2 is an interesting phone that aims to follow in the footsteps of its predecessor. The Mi A1 turned out to be a popular phone for enthusiast users, and Xiaomi is hoping to achieve similar, or even better, success with the Mi A2.
Battery life is also pretty good despite the relatively small 3,010mAh battery. Going up to a 4,000mAh battery capacity would have resulted in superb uptime, however. This means that Xiaomi left easy improvements on the table.
Finally, we arrive at the pricing. The Mi A2's 4GB RAM/64GB storage variant is priced at ₹16,999 in India and €280 in Europe. The phone's primary competitor is the Honor Play, which is priced slightly higher at ₹19,999 in India and €329 in Europe. The Honor Play has a faster SoC, more RAM, and a bigger battery, but the Mi A2 has its own advantages of having Android One and a lower price tag.
The Mi A2 clearly offers more value than phones such as the Nokia 7 Plus, OPPO F9/F9 Pro, and any of Samsung's mid-range phones. Despite sharing quite a few specifications with the Nokia 7 Plus, it manages to have a lower price tag by a substantial amount (₹9,000).
Incredibly, even Xiaomi's Poco F1 can be thought of as a competitor. In India, the phone's starting 6GB RAM/64GB storage variant is sold for ₹20,999 ($299), while it's priced at €329 in Europe. The difference in price is slight, but the Poco F1 offers better specifications in almost every respect. The Mi A2's few advantages over the Poco F1 include arguably better build quality, easier bootloader unlocking, the presence of an IR blaster, and potentially faster updates. The software is a toss depending on users' preference for stock Android over MIUI and vice versa.
Overall, the Xiaomi Mi A2 has a strong value proposition. If users can deal with its constraints, they will find a reliable phone that can easily keep up with most use cases. It's just that it arrives at a time when the flagship Poco F1 is already arriving in the market for a slightly higher price.