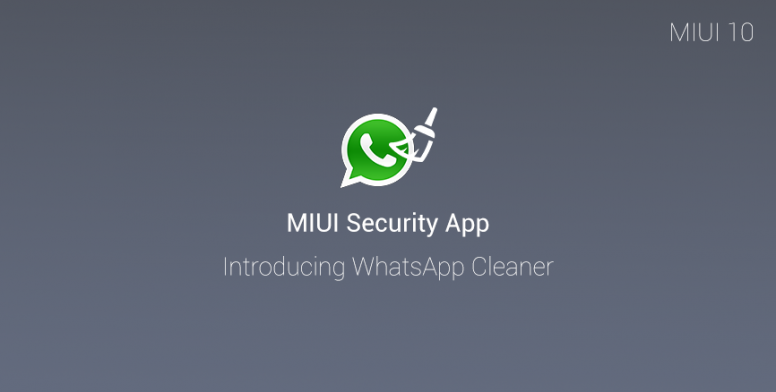 MIUI much better than typical custom ROMs, has set its benchmark in impressing users with tons of features as well as required add-ons which makes MIUI quite flexible.
Keeping in the view about the user's requirements, now with MIUI 10 Security App we are introducing WhatsApp Cleaner which will easily let you manage your WhatsApp multimedia files. Without waiting, let's check how it works.
Steps :
1. Open Security App.
2. Tap on WhatsApp Cleaner.
You will observe the storage occupied by your WhatsApp. Not only that, now there is segregation of your Multimedia files where you will be able to observe and manipulate according to your choice.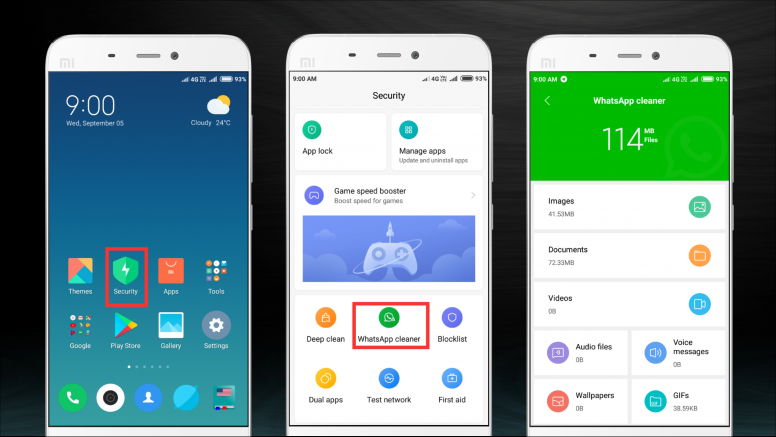 So how do you like the new add-on?
We would surely like to hear the feedback from your side.
Please Note : This feature is currently available in MIUI 10 Global Beta ROM and will get released in Stable ROM versions later for MIUI 10 eligible devices.