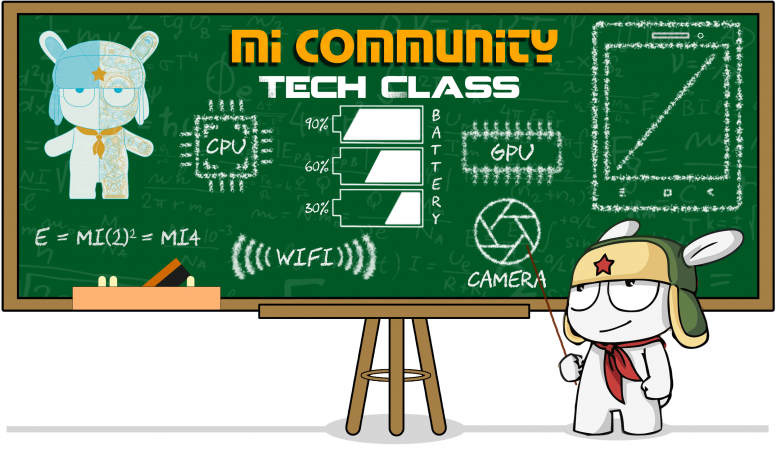 Hola Mi Fans,

Welcome back to another series of Tech Class. In the last class, we have learnt about Power Banks from our teammate DSR. In this thread, we will be knowing and learning about Miracast and its details. Before starting to learn about Miracast, we need to know a little bit about a company called the Wi-Fi Alliance. In 1999 a group of companies came together and formed a global non-profit organization called Wireless Ethernet Compatibility Alliance (WECA) which was later renamed to WiFi Alliance in 2002. This organization promotes Wi-Fi technology and certifies Wi-Fi products for conformity to certain standards of interoperability. It was this WiFi alliance that launched the Miracast certification programme in 2012.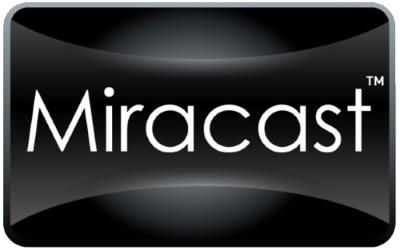 Miracast is a wireless standard that can be used to connect devices such as mobiles, laptops etc to displays such as a Television, monitors etc.with the help of a technology called WiFi Direct. The data transfer is protected using WPA2 protection Miracast can be simply called as HDMI over WiFi, because there is no actual cable needed to connect between two devices. Devices that are Miracast certified communicate with each other. The Miracast can be used to transfer 1080p video using H.264 codec and 5.1 surround sound.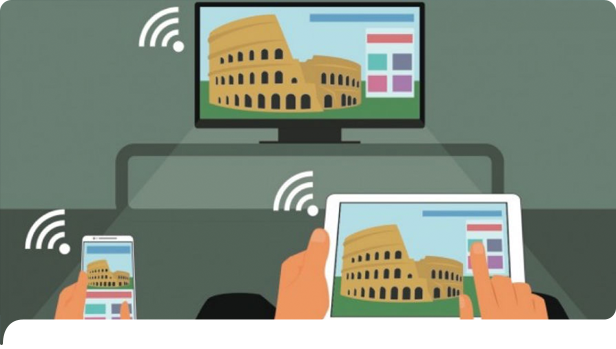 So what's the use of Miracast actually? It's actually mirroring the content in your device such as mobiles, tablets etc to the bigger display such as TV, monitors etc so that others can also watch it. The thing to note here is that both the sending and the receiving devices should be Miracast certified devices. Since the Miracast uses peer to peer wifi direct standard, mirroring can be done without an internet connection. And this is one of the advantages of Miracast over the Google Chromecast which needs internet access to work. Here is a small video of the working of Miracast in various scenarios. Please have a look at it:


Does my device / OS support Miracast?
If a device needs to mirror content to another device, the mirroring device needs the following three things. 1) wireless chipset support, 2) operating system support, and 3) driver support. If all the three requirements are not met, the user needs to buy a Miracast adapter. Now coming to the operating system support.

Miracast is supported in Windows 8.1 and Windows 10. Older Windows versions need to use third-party apps to support Miracast mostly. Apple is using its own proprietary peer to peer Airplay Protocol to mirror the display wirelessly and this needs an Apple TV too. So Miracast is not supported by Apple in iOS or MacOS. For Linux PC's, the Miracast support is provided by the MiracleCast project which provides software to connect external monitors to your system via Wifi. Android 4.2 KitKat and Android 5.0 Lollipop supported Miracast, but the support was dropped from Android 6.0 Marshmallow onwards in support of Google's own Google Cast protocol. Blackberry OC version 10.2.1 onwards also supports Miracast.

Miracast Adapters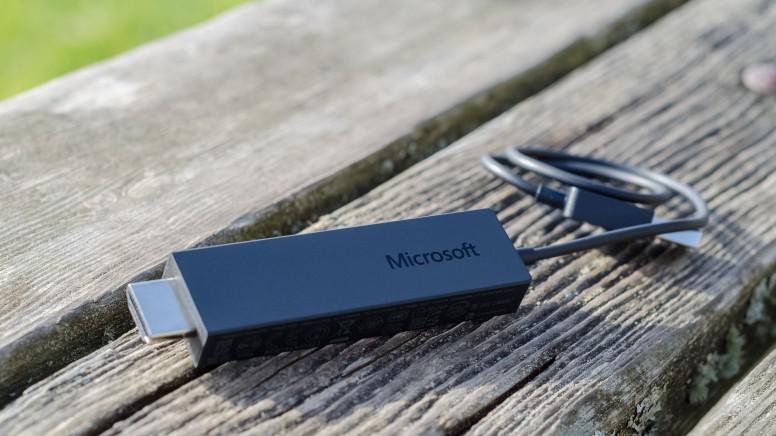 Now, what are the requirements for receiving the device? Most of the smart tv's that we have today has Miracast added into it. If your device doesn't have Miracast inbuilt into it, you can use an HDMI or USB Miracast dongle which can be used as the receiver to receive the mirroring from your smartphone or tablet. So with the help of a small Miracast dongle, you can enjoy the Miracast feature if you want. This is how it will look like after connecting the Microsoft Wireless Display Adapter to the back of your TV.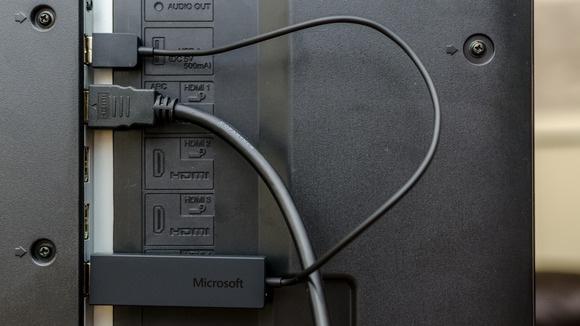 How to mirror your device to another display?
Now let me show how to mirror the mobile phone screen to your Desktop PC monitor using Miracast. My PC is Windows 10 PC and the mobile phone here I use is my Mi 6 with Android 8.0. In the PC type connect in the search box and open the Connect app as shown below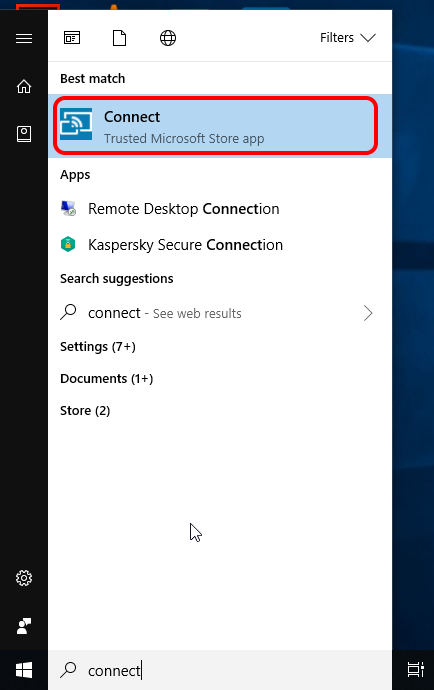 Open the connect app.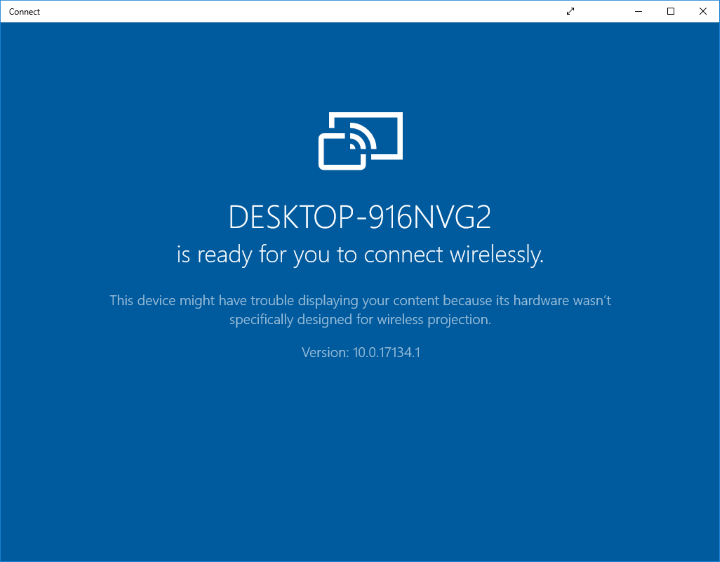 This is the screenshot of the connect app.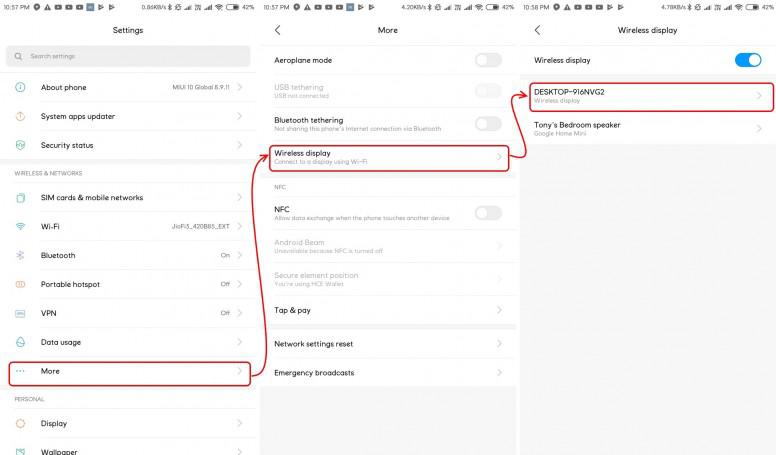 Now in the mobile phone, open Settings - More - Wireless Display. Now it will show your Desktop monitor will be shown here. Tap on it to connect.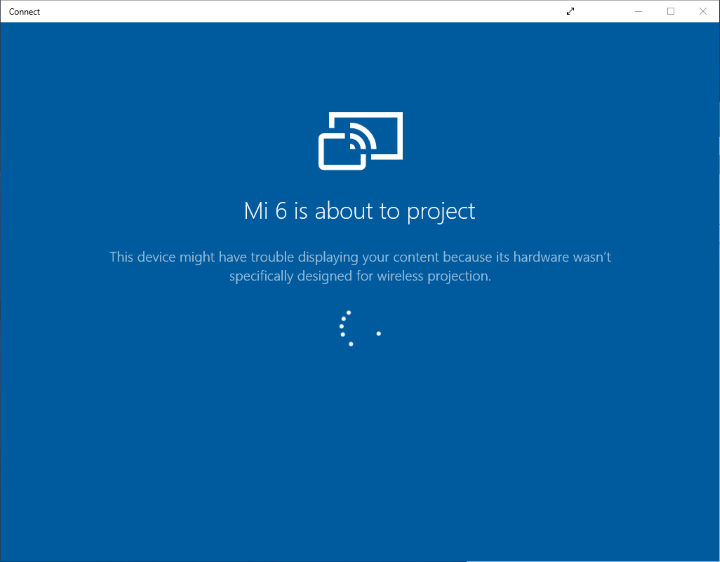 After tapping the Desktop monitor in the phone, your connect app in windows shows like this. and after connecting successfully it shows like this: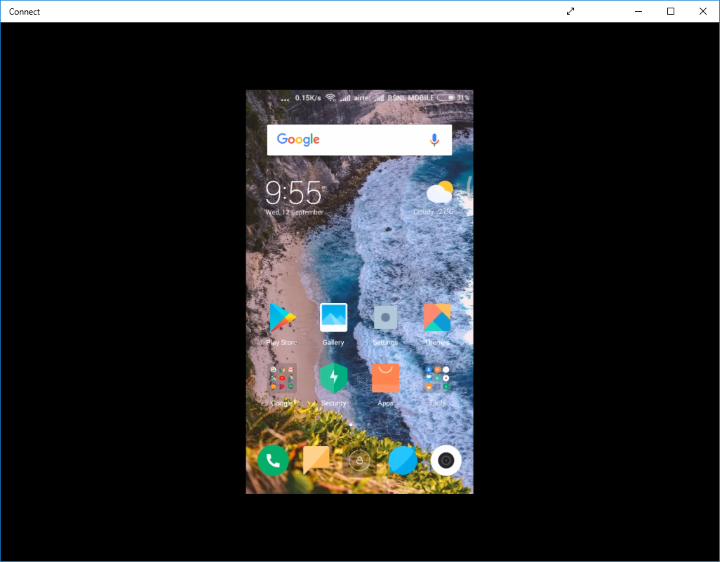 Now you can mirror the contents in your device to your desktop monitor easily. This is how you can mirror the contents from one device to another.


Pro's of Miracast

The biggest pro is that Miracast doesn't need an internet connection to connect two devices. Since it transfers the content wirelessly, there is no need of any HDMI Cables. Also its easy to setup Miracast connection from one device to another. Miracast is not restricted to specific applications. It works fine with Android smartphones, Windows tablets and laptops, and other devices. Even if your device is not having Miracast support, you can mirror the content to the device using a miracast dongle, anywhere at any time.

Cons of Miracast

One of the cons of the Miracast is the sender device needs to be turned on while mirroring the content into the receiver. Due to this, you can't use the device for other activities while mirroring the content to another device. This also causes battery drain as the screen is always turned on while mirroring and also might need to plug in the device to an external power source while mirroring the content. Another issue with the Miracast is the latency issues. When mirroring the content from one device to another, there can be lags or frame drops between the transmitting device and the receiving device. So the user might not get a good experience while mirroring the content.
Source: Wikipedia, pcworld.com, drivereasy.com, Google, wi-fi.org etc
Image credits: Google Images.

Read previous Tech Class threads from the links below:

Chapter 51: All About Power Banks
Chapter 50: All About USB
Chapter 49: All About Airplane Mode
Chapter 48: All About Wireless Charging
Chapter 47: All About LED TVs
Chapter 46: All about Palm ID
Chapter 45: All About GLONASS
Chapter 44: All About Equalizer
Chapter 43: All About NFC
Chapter 42: All about Mobile Camera - In detail
Chapter 41: All about Mobile Earphones
Chapter 40: Android Source code - What we need to know
Chapter 39: All about Retina Display & Pixel Density
Chapter 38: Mobile Touch panel - An Android Input
Chapter 37: Android Voice Recognition - In Detail
Chapter 36: More about on Internet Protocol (IP)
Chapter 35: All about Factory reset
Chapter 34: All you need to know about ADB
Chapter 33: All About Gi-Fi
Chapter 32: All About Fast Charging
Chapter 31: MIMO Technology Explained
Chapter 30: All about USB Debugging
Chapter 29: All About Smartphone's Heat Up And How To Stop it.
Chapter 28: All About IP (Ingress Protection) Ratings
Chapter 27: All You Need To Know About APN
Chapter 26: All You Need To Know About Virtual Reality (VR)
Chapter 25: All About QR Codes.
Chapter 24: All About Barcodes
Chapter 23: All About Display
Chapter 22: All About Sensors
Chapter 21: All about Speakers
Chapter-20: All About Batteries
Chapter 19: All About Data Cables
Chapter 18: All about Memory Cards
Chapter 17: All About RAM
Chapter 16: All About TWRP
Chapter 15: All about CPU Cores
Chapter 14: All you need to know about Wi-Fi
Chapter 13: All About Kernel
Chapter 12: All About Rooting
Chapter 11: All about Network Bands
Chapter 10: PDAF and its difference with CDAF
Chapter 9: Megapixels and Photo Quality
Chapter 8: CPU Architecture, CPU, GPU
Chapter 7: (IR) Infrared Blaster
Chapter 6: Internet of Things & Mi Home
Chapter 5: All About Activity Tracker & Fitness Band
Chapter 4: All You Need To Know About Charging Cycle
Chapter 3: All You Need To Know About Augmented Reality
Chapter 2: All About Processor and Multi-Core Processing
Chapter 1: Introduction to Smartphone Specifications



Rate