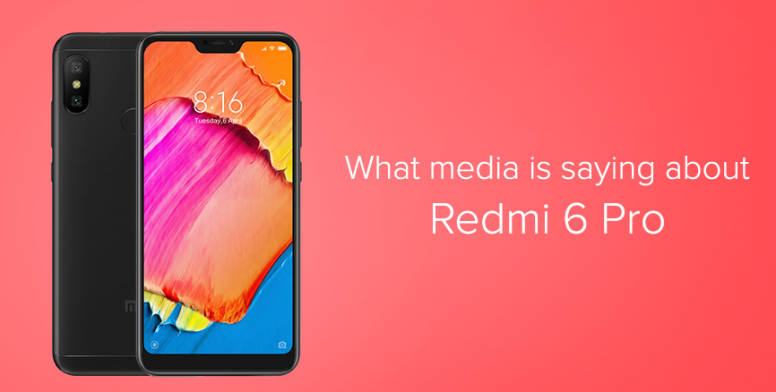 Hi, Mi Fans
Xiaomi has launched the 6th generation of Redmi series smartphones and the standout device was Redmi 6 Pro, the device runs on MIUI 9.6 on top of Android 8.1 Oreo, AI Dual Cameras similar to Redmi Note 5 Pro, Snapdragon 625 and a massive 4000mah battery. Redmi 6 Pro is also the first Redmi Phone with a Notch Display and inside that notch lies the 5MP front AI Camera. Here is what the major medias has to tell about the device.



By FirstPost
Priced at Rs 10,999 for the base variant, the Redmi 6 Pro offers a culmination of everything we look forward to in a budget device, a good display, stellar battery life, comparable performance, and a decent camera.
By Digit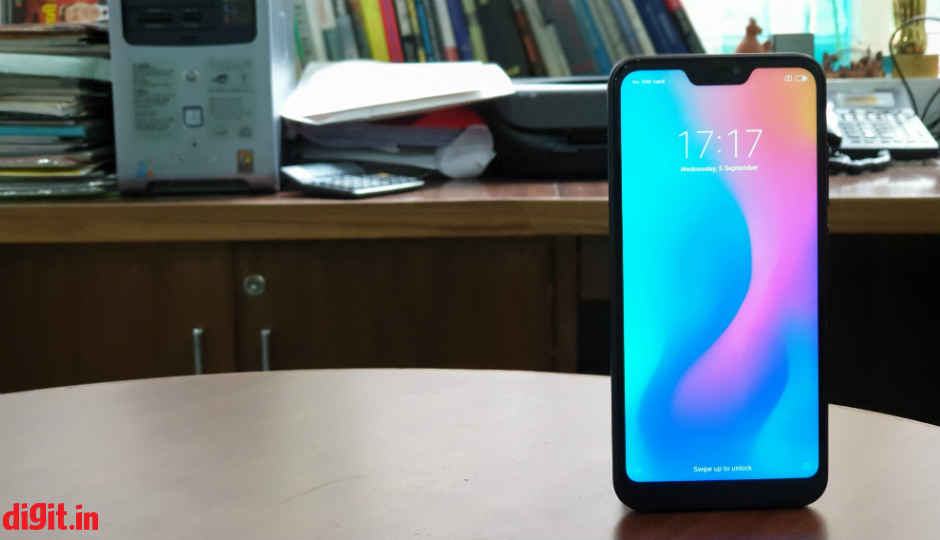 The Redmi 6 Pro comes off a reliable and functional compact phone under a tight budget. At Rs 12,999, the phone will cannibalise Xiaomi's own Redmi 5 and the Redmi Note 5. To be fair, this seems to be more of the same hardware we've seen before from Xiaomi in this segment. Only this time, there's a notch. Depending on where you stand, you'll either like it or hate it. But overall, the Redmi 6 Pro is something we'd easily recommend if you have a tight budget. Good luck buying one, though as this too will be offered in flash sales in the beginning.
By Android Authority
The Redmi 6 Pro sports a vertically-mounted dual camera setup at the back. The primary camera is a 12MP f/2.2 sensor combined with a 5MP secondary sensor. There's PDAF and the usual AI shenanigans too like the AI portrait mode. The Redmi 6 Pro comes with Electronic Image Stabilization (EIS) as well.
This is the same setup we saw on the Redmi Note 5 Pro which arguably offers the best camera performance in the segment.
On the front, there's a 5MP camera. The front camera too sports AI portrait and AI beauty modes.
By IndiaToday
Clearly, the Redmi 6 Pro checks many boxes, including that of sensible pricing. You can say that the biggest competition that the Redmi 6 Pro will be getting is from Xiaomi's own phones like the Redmi Note 5 and Redmi Y2. The Redmi 6 Pro is meant for those looking for everything and a notch design, on the cheap, and it should serve that audience well. There has been a lot of hype around the Redmi 6 Pro in India. Even more so because the Redmi 6 Pro became the Android One-backed Mi A2 Lite for select markets. Just because the Mi A2 Lite is not coming to India doesn't mean folks in India would mind trying out its capable hardware and its notch design. Whatever be the case, it would be advantage Xiaomi.
By Indian Express
Right now, the Redmi lineup does appear confusing. Phones are available at nearly every price point with similar features. The Redmi 6 Pro appears to be a better bet than Redmi Note 5 considering that it has a dual-rear camera. Then again, this new phone does not have the powerful chipset like the Redmi Note 5 Pro.
For under Rs 13,000, Redmi 6 Pro is definitely a better choice than say Redmi 6A or Redmi 6. Of course, those who bought the Redmi Note 5 earlier might be disappointed considering they did not get the dual-rear camera at all.
By PCMAG
At Rs 10,990, the Redmi 6 Pro is the odd one out. It does offer everything that the Redmi Note 5 offers, and goes a couple of notches above which makes this phone compelling. However, the Redmi branding acts like a deterrent. But that shouldn't be the case - if you're upgrading from a Redmi 5A or perhaps looking for a secondary phone to your iPhone.
It's a phone that does the basics just right. Good software, robust day-to-day performance and an attractive screen and design make this phone a great buy for anyone looking for an affordable phone.
So what are your thoughts on the Redmi 6 Pro?
Let us know in the comments section.
Rate