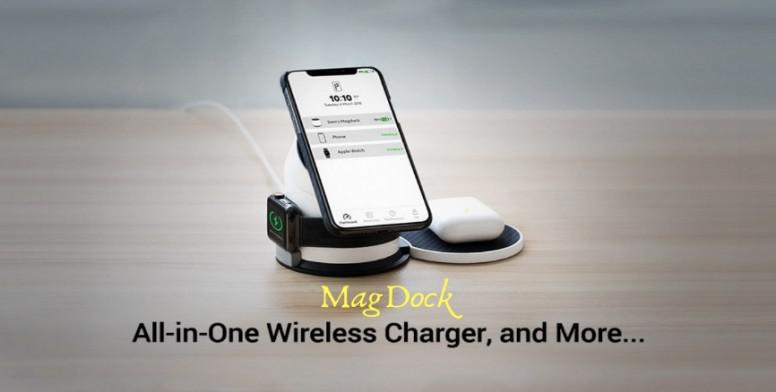 Hello Mi Fan's

Today I am Back With Yet Another Interesting Tech Thread. In this thread I am going to tell you about Pitaka MagDock Wireless Charger. The All-in-One wireless charger dock charges all your devices whenever and wherever. Also a portable power bank and zip-&-go travel kit. So without wasting time let's get started with this thread.


HIGHLIGHTS :

• Multi-device Qi Charger : Charges all your Qi compatible devices including Andorid phones, Apple Watch.
• Zip-&-Go Travel : One Kit for all your devices when traveling.
• Inbuilt with Power Bank : The inbuilt 7500mAh power bank means you always have power whenever you need. Smart control through the App.
• Twist and Dock : Specially designed geared dock allowing twisting the dock to the viewing angle you need.
• Smart Controlled by App : A companion App for your MagDock to keep track of the charging status.




Check Out MagDock Charger :




MagDock is the new ultimate all-in-one wireless charging dock for all your devices, a standby power bank monitored by IoT technology, and a zip-&-go traveling kit for all the power you need on the go.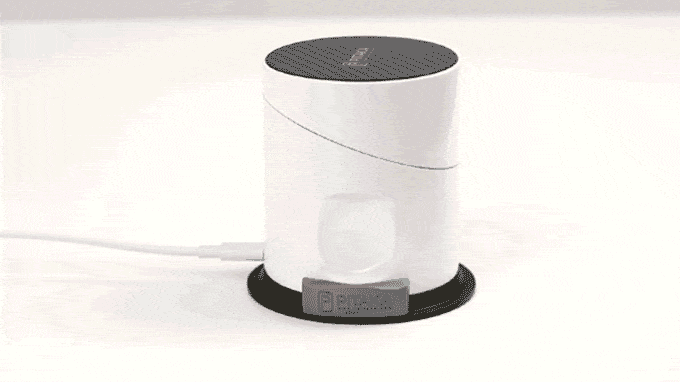 The MagDock can charge up to 3 of your devices all at once. A convenient stand for all your devices that dispenses with the mess of cables and the limited USB sockets you may have near you. The innovative design of a twistable top has taken your standard charging dock, and turned it into a convenient stand for your devices and for you!

Stability is reliability. Whether you are attaching or removing devices, you will never have any vibration, moving or sliding of the MagDock. The Nano gel base provides a secure base allowing the MagDock to always stick in the right place.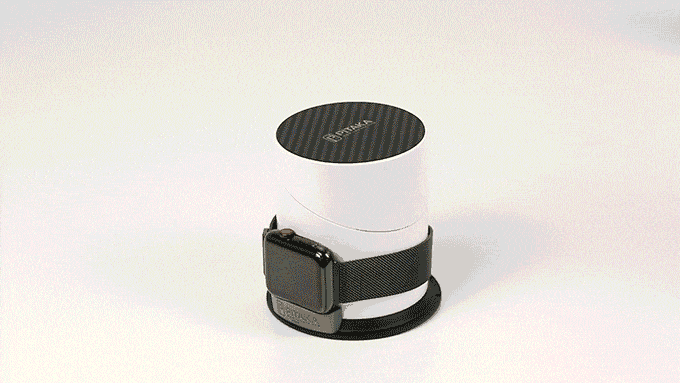 Simplicity is the hidden complexity. With the undirected single-port design, any way you plug in is the right way of charging.

Key Features.

Using While Charging.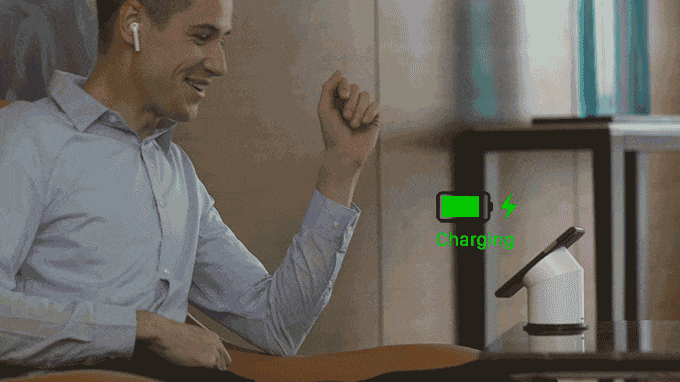 The twistable design allows you to adjust it for the best viewing angles you need. You can even facetime with your friends hands-free whilst charging it.

Auto-Align Magnetic Design.

We know that feeling, you find your phone battery still flat after charging over-night on the charging pad. Something unexpected knocked it off from charging area accidentally, the kids, the pet or even you.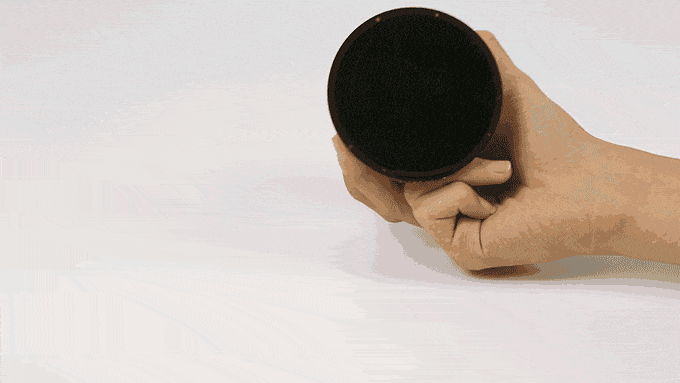 With the MagDock, this can't happen anymore. Embedded with magnets whilst not interfering with the wireless charging, MagDock auto aligns your phone once being attached on. Your phone would stick on the charging area tightly and being charged continuously.

Zero Light Emittance.



Without any light indicators, MagDock has no light leakage while charging your devices and is ideal as a nightstand charger and organizer.

As Your Portable Power Bank.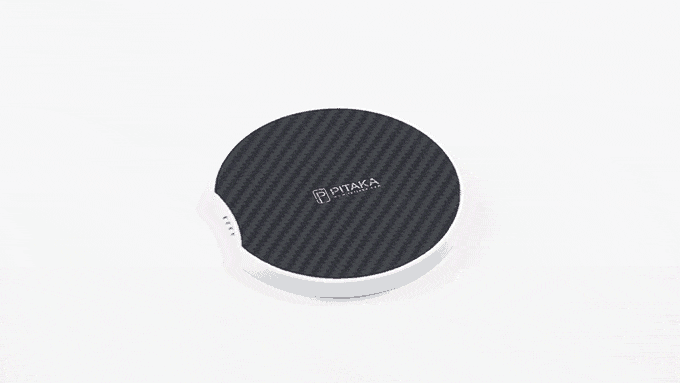 Inbuilt with a 7800mAh battery, MagDock is a back-up power bank too. More importantly, MagDock charges itself and it is always ready for your next use. Whenever you need a power bank, it is there.
More than one device needs charging? You can always expand the wireless charging for more devices with the additional optional charger pad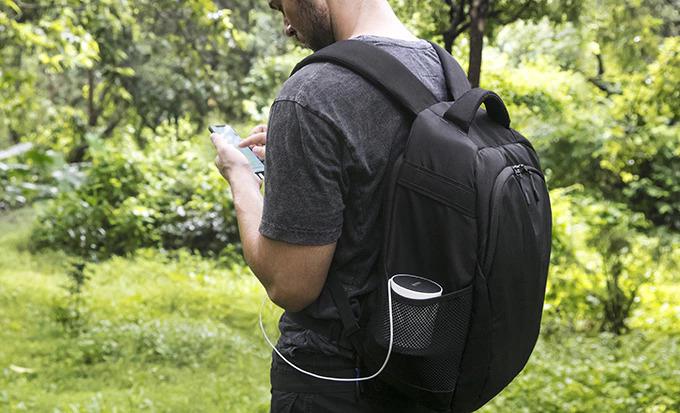 No matter you're waiting for the flight during your trip Or reading the latest work report at Cafe Or going for a relaxing outdoor adventure, whenever you need it, just grab it and it ensures your device never runs out of power!

MagDock's companion app keeps track of charging and lets you know whether the device on is charging or not. Available for iOS & Android.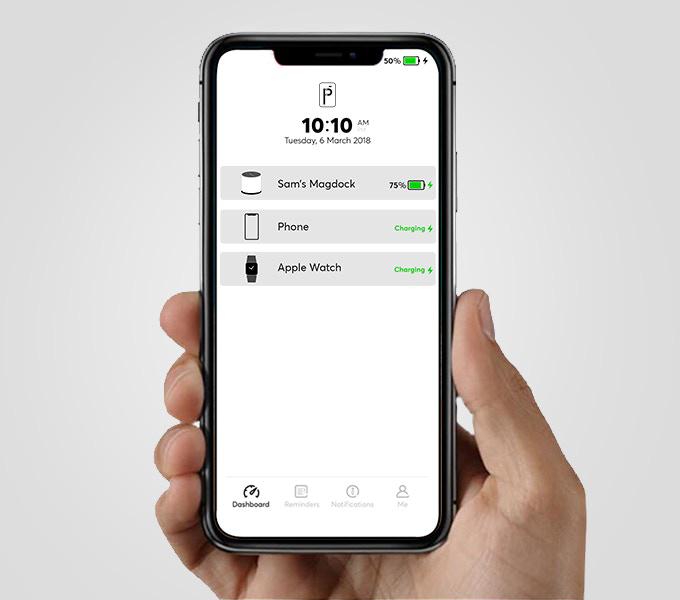 You will be notified if the MagDock battery is low, fully charged, or unplugged from the mains socket accidentally.

So Mi Fan's This Is A Small Intro About Pitaka MagDock Wireless Charger. If You Need More Information Regarding This Product Please Click On Source Link Given Below.

Let Me Know Your Thoughts And Comments About This Useful Product In The Comments Section Below.

Source - 1,2

Rate