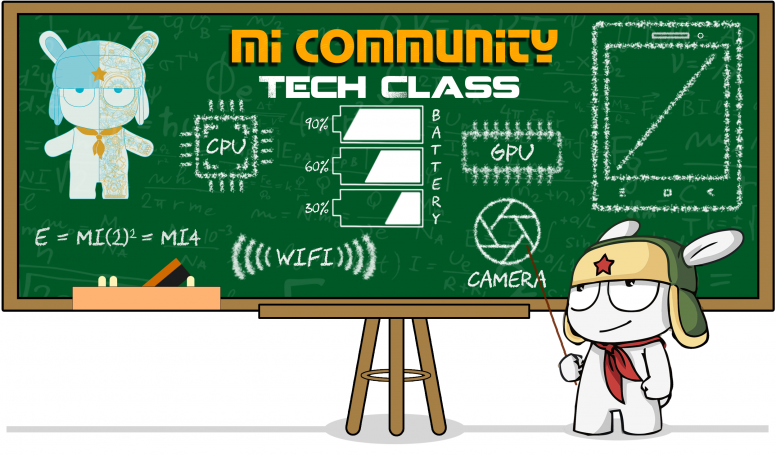 Hello Mi Fans,
Today I'm here with another tech class thread for you. In the previous tech classthread by @teejay456, we learned a lot about Miracast in detail. As far as today's topic is concerned, we've been hearing quite a lot about eSIMs recently. And yes! In this thread, we will be taking a look at eSIM technology and it's details. So let's get started...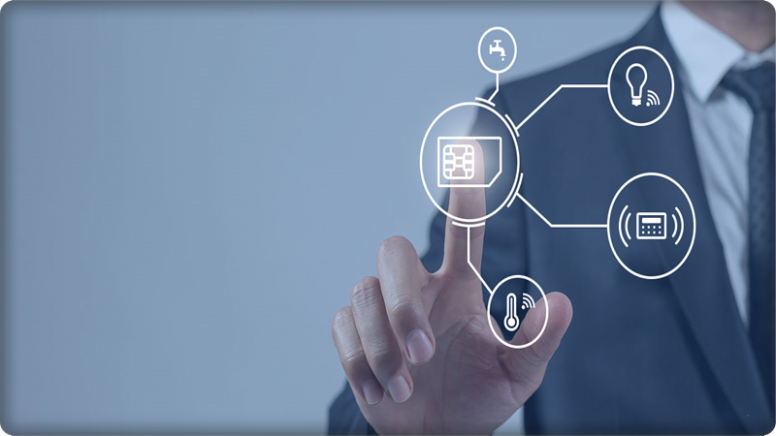 What is an eSIM ?
An eSIM is exactly what it sounds like, it is an electronic SIM that comes within the device embedded on-board. It's a small chip that's used to authenticate your identity with your carrier. Instead of a physical card, eSIM technology is built right into the device which will replace the physical, plastic SIM card that all current smartphones use, with a virtual embedded equivalent that cannot be removed. Ever since mobile phones became mainstream, users had to buy a physical SIM card from their preferred network operator to be able to use their services. The SIM card had a number attached to it and a security key that allowed the network to identify and authenticate subscribers for its services. It can also store contacts and text messages. An eSIM also has a similar usage and functions, along with some added benefits or pros, and at the same time, some cons that too comes along with it.

How eSIMs Work ?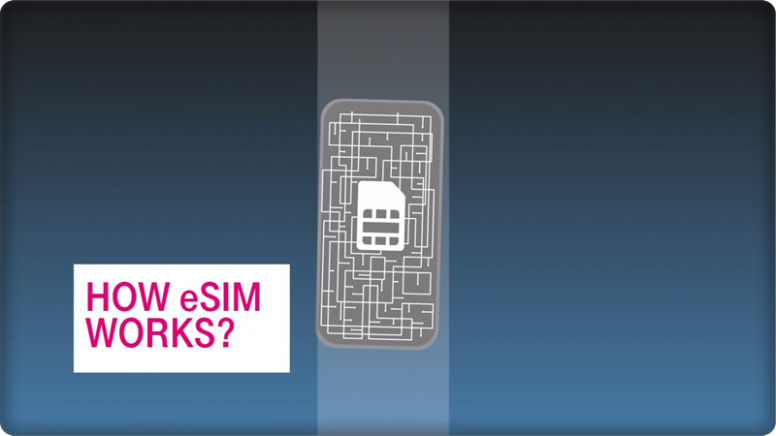 With a traditional SIM card, you had to switch the SIM if you wanted to switch carriers. One of the advantages of eSIM technology is that it makes it much easier to switch carriers. Instead of having to order a new SIM and wait around for it to arrive, we can switch to a new carrier straight through our phone's settings.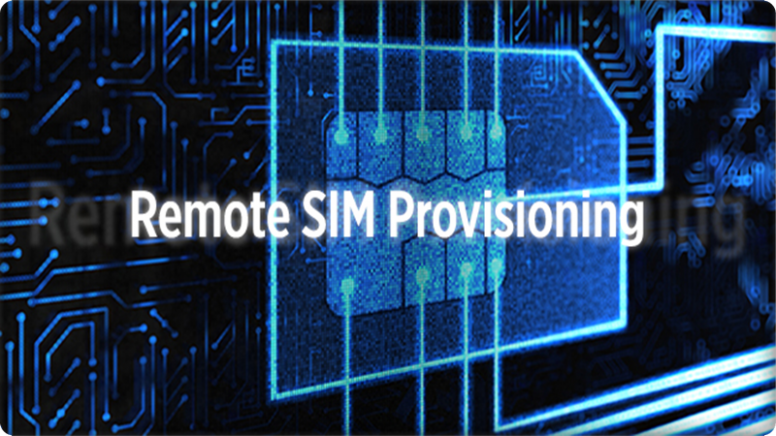 An eSIM can be remotely programmed. eSIM has M2M (Machine to Machine) and Remote Provisioning capabilities. Remote Provisioning capabilities within the eSIM standard provide us with an enhanced customer experience when activating and managing our phones. The network operator can send the required data over the air, which can be downloaded onto the eSIM on the phone so as to switch to that network. For easy switching, there has to be a unifying standard that makes it easy for SIM profiles to be loaded on the eSIM. The GSMA has a standard called Profile Interoperability which simplifies the process and makes the relationship between operators and OEMs more flexible. There are hundreds of operators all over the world with different SIM profiles, so it is only logical that there is a standard that everyone can adopt.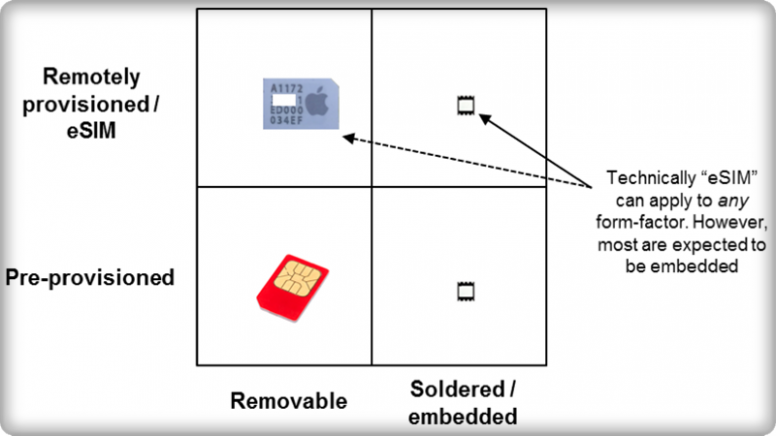 Pros and Cons of eSIM

Over the years, physical SIM card got reduced in size. Starting first as what is today called the Mini SIM, then getting a reduction to what is called the Micro SIM and finally the Nano SIM. All three SIM types are still in use but the last two are the common ones used by smartphones. All these were also done to reduce the space occupied by the SIM card. And an eSIM also contributes to the same.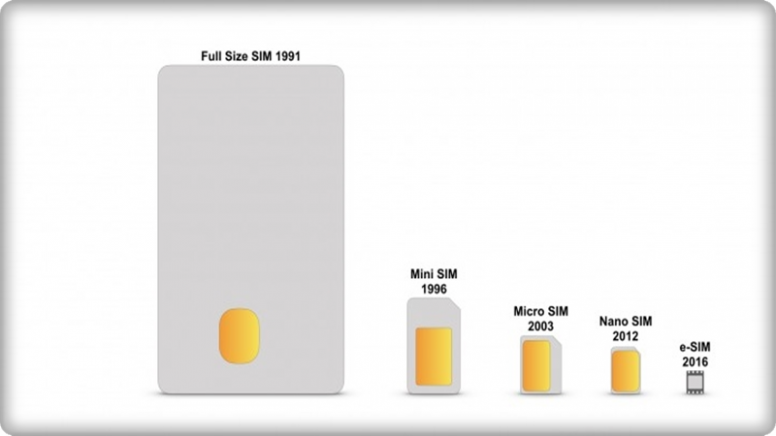 Samsung Gear S2 3G in 2016 was one of the first devices in the world that came with an eSIM. However, it was the Apple Watch 3 that really brought eSIM technology into the spotlight. The eSIM can now also be found on devices like the Google Pixel 2 and iPhone XS. The eSIM can be extremely helpful for devices, especially wearables and other IoT devices as the eSIM occupies only very little space, allowing manufacturers to make the devices smaller or get room for additional battery capacity and other components.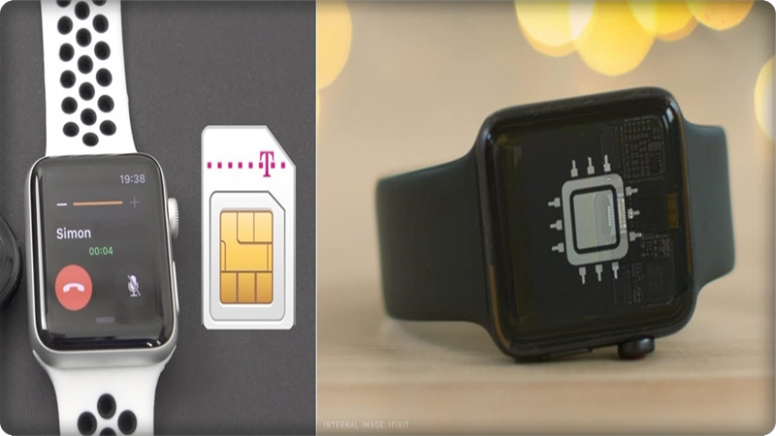 As already mentioned, the pros also include the ability to easily switch network operators (and/or plans) by just choosing from any one of them which is already loaded on the eSIM by simply selecting it from the settings, and so on.
These benefits of eSIM cards are great, but there are also a few disadvantages from a user's perspective. If you're a user who changes their smartphone regularly or if you have multiple devices at home with different SIM cards, this eSIM situation may make your life much more complicated. Every time you want to use a new device you'll have to activate the SIM card through the software of that device, and probably you will also have to contact your network operator for this. You can't just pull out the SIM and put it into another device and be ready to go like how it is with physical SIM cards. This could also be a problem if your phone's running out of battery and you want to slip your SIM card into a friend's phone to check on something or make a call. With eSIMs, this won't be possible easily. Also, eSIMs are still not very common and that means not all networks and most smartphones don't support eSIMs yet.


Future of eSIM



The eSIM is definitely something that seems to be widely adopted in the future, but it will not happen overnight. It may take a while before the full potential of the eSIM is realized. The device manufacturers, as well as the Network operators / carriers, have to support the technology. It is likely that eSIMs will also find a home in a new generation of LTE-connected computers and also on a lot of IoT devices, in the upcoming years. So we can expect that eSIM is going to be a commonly used technology in the future, and let's hope it will also bring changes in the form of thinner devices or devices with higher capacity batteries without increase in the size, IoT devices that are always connected to the network using their own built-in eSIMs and so on...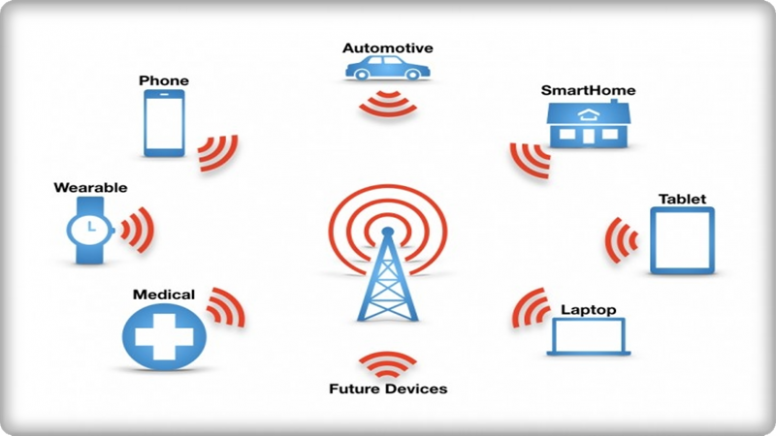 And that's all for this thread friends... Hope you liked reading this thread..!

Sources: 1, 2, 3, 4, 5
You can read previous Tech Class threads from the links below:
Chapter 52: All About Miracast
Chapter 51: All About Power Banks
Chapter 50: All About USB
Chapter 49: All About Airplane Mode
Chapter 48: All About Wireless Charging
Chapter 47: All About LED TVs
Chapter 46: All about Palm ID
Chapter 45: All About GLONASS
Chapter 44: All About Equalizer
Chapter 43: All About NFC
Chapter 42: All about Mobile Camera - In detail
Chapter 41: All about Mobile Earphones
Chapter 40: Android Source code - What we need to know
Chapter 39: All about Retina Display & Pixel Density
Chapter 38: Mobile Touch panel - An Android Input
Chapter 37: Android Voice Recognition - In Detail
Chapter 36: More about on Internet Protocol (IP)
Chapter 35: All about Factory reset
Chapter 34: All you need to know about ADB
Chapter 33: All About Gi-Fi
Chapter 32: All About Fast Charging
Chapter 31: MIMO Technology Explained
Chapter 30: All about USB Debugging
Chapter 29: All About Smartphone's Heat Up And How To Stop it.
Chapter 28: All About IP (Ingress Protection) Ratings
Chapter 27: All You Need To Know About APN
Chapter 26: All You Need To Know About Virtual Reality (VR)
Chapter 25: All About QR Codes.
Chapter 24: All About Barcodes
Chapter 23: All About Display
Chapter 22: All About Sensors
Chapter 21: All about Speakers
Chapter-20: All About Batteries
Chapter 19: All About Data Cables
Chapter 18: All about Memory Cards
Chapter 17: All About RAM
Chapter 16: All About TWRP
Chapter 15: All about CPU Cores
Chapter 14: All you need to know about Wi-Fi
Chapter 13: All About Kernel
Chapter 12: All About Rooting
Chapter 11: All about Network Bands
Chapter 10: PDAF and its difference with CDAF
Chapter 9: Megapixels and Photo Quality
Chapter 8: CPU Architecture, CPU, GPU
Chapter 7: (IR) Infrared Blaster
Chapter 6: Internet of Things & Mi Home
Chapter 5: All About Activity Tracker & Fitness Band
Chapter 4: All You Need To Know About Charging Cycle
Chapter 3: All You Need To Know About Augmented Reality
Chapter 2: All About Processor and Multi-Core Processing
Chapter 1: Introduction to Smartphone Specifications