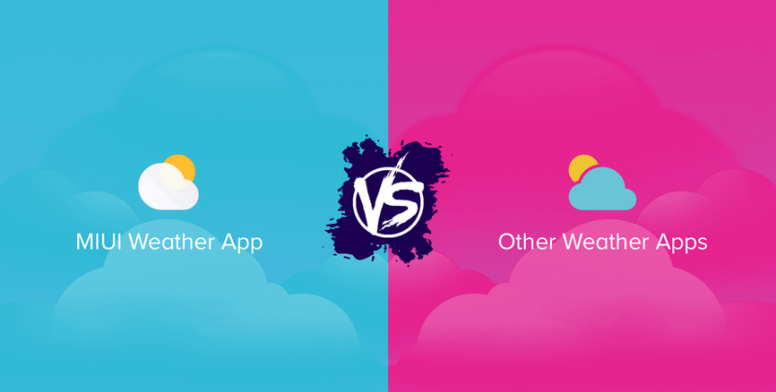 Hi Mi Fans,
Every Thursday, we come up with a debate topic for our Mi Community users. This week's thread is very interesting as we are going to discuss about a widely popular category of app which you might be using in your phone atleast once in a day especially in the morning or before planning any trips.


Any Guesses?


Yes, you guessed it right! It's the MIUI Weather App which provides you nearly accurate data about the weather. You don't need any third party apps to check your weather. Real time data and much more features to increase your likings towards this app. Let's discuss what gives this app an edge over other apps.



Which weather app do you use? What features you love in them?

Have some points to debate? Great, we would like to hear them all!


Features of MIUI Weather app:
Check weather of Multi-cities together: Easily add weather updates of more than one city to keep a track of it. You can manage cities by arranging them according to your priority and switch cities with just a slide.
Details of the day: Shows wind direction and speed, with real feel temperature, UV index and pressure.
Live animations: Get live animation of weather which gives a fresh feel of current situation outside your home.
Real time data update: Temperature gets updated instantly and timely to provide you with accurate data.
Check pollution level of your locality: Also shows the current pollution level present at your locality and also of nearby areas and regions.
5-days weather forecast: Get forecast of 5 days weather in just one tap which could be very helpful while planning a trip to your favourite place.
Hourly weather condition: Easily get hourly weather report of the next 24 hours with temperature, animations, wind speed and direction.
Widget: Add weather app widget to your home screen to get quick access to temperature information and weather condition.
Share weather instantly: Share your current weather information of your locality instantly in one tap.
Get more details: Get more information about weather and temperature in detailed presentation too.
Notification: You will get regular notifications about weather automatically.

Without further delay, Let's start the debate!
MIUI Weather App Vs Other Weather Apps
Let us know your points in comments below, which one do you like and for what features?
Previous Debates:
Related threads:
Rate