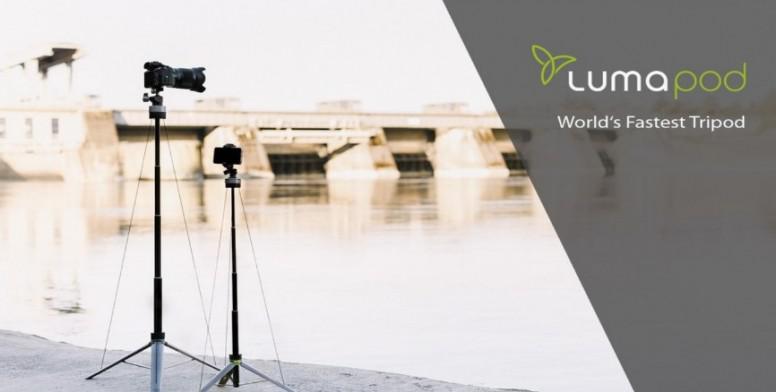 Hello Mi Fan's

Today I am Back With Yet Another Interesting Tech Thread. In this thread I am going to tell you about Lumapod the world's fastest tripod. Capture images freely with the Lumapod Ultra Fast Tripod. Featuring an ultra-compact design, this device takes just four seconds to set up. Suitable for your smartphone, DSLR, mirrorless and GoPro, Lumapod is a portable tripod that allows you to set up your shot quickly. So without wasting time let's get started with this thread.


HIGHLIGHTS :

• An ultra-compact and lightning fast tripod solution for those who enjoy exploring freely.
• Lumapod is specifically designed to be brought on all your adventures.
• Instantly capture and share your experiences in the moment.
• Premium materials like high-grade aluminum and kevlar ropes to ensure reliable stability.
• Easily use it to snap a selfie and then quickly set it down to capture a self-portrait.






Check Out Lumapod In Action :




Lumapod is a photographer´s dream, it is the ultra-portable tripod that folds down into a single tube that looks something like the handle of a lightsaber. Deemed the "world´s fastest tripod" the Lumapod is designed for speed and ultra-portability, making it easy to throw it into a small camera bag or backpack.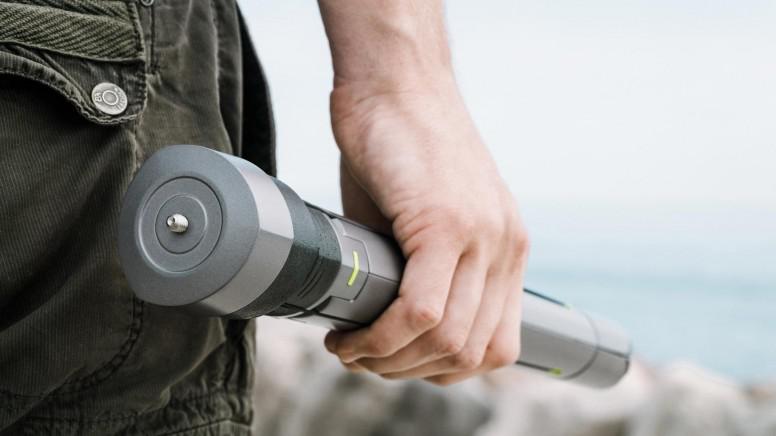 The world's first tripod for smartphone, GoPro, Mirrorless and DSLR cameras, designed for speed and ultra-portability. Never leave your tripod behind again. Use it with your Smartphone, GoPro, Mirrorless, DSLR Camera and more...

Traditional tripods are often heavy and clunky, which makes them difficult to carry around with you. This is something that particularly affects outdoor and travel photographers, who have a limited amount of space in their suitcase or backpack.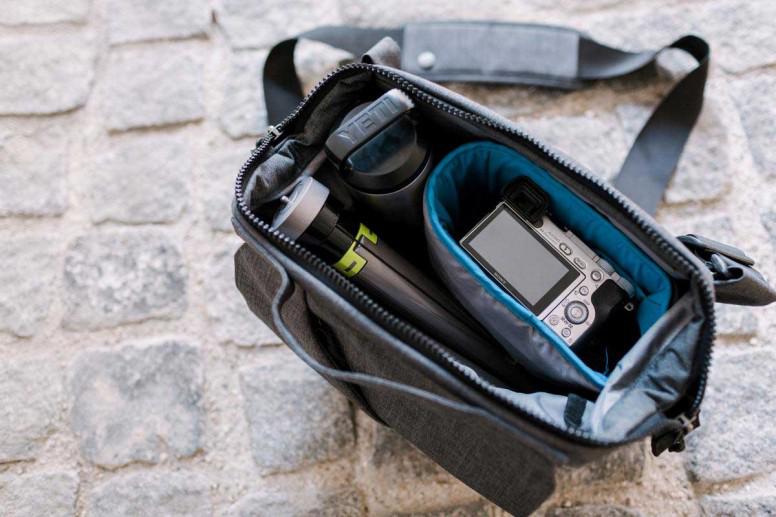 When you need to stabilize a shot, simply twist the top of the Lumapod to unlock it, extend the telescoping body, pull out the legs, and voila. The Lumapod can be set up and ready to go in just four seconds.

To ensure that the Lumapod is reliably stable, three Kevlar ropes connect the top of the tripod to the base and each leg is constructed from solid high-grade aluminium.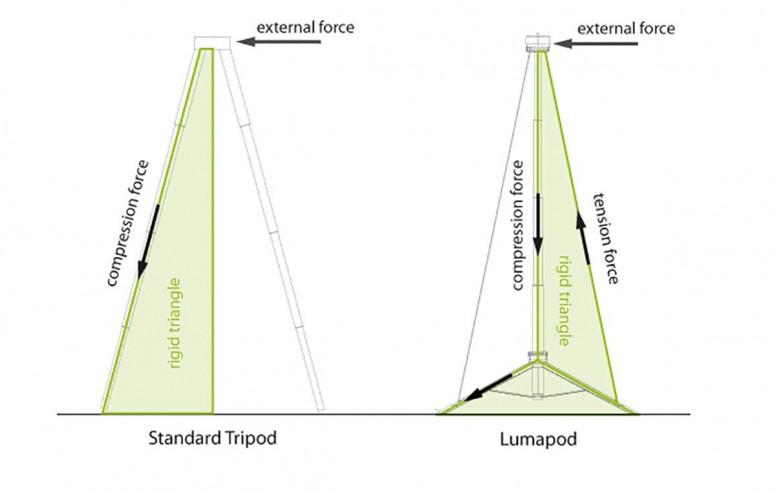 Traditional tripods rely on each tripod leg withstanding a portion of compression force. This means that the structure needs to be rigid and is, therefore, often heavy and clunky. The Lumapod takes a different approach by utilising the Kevlar ropes as tensioning components to reduce the amount of compression force applied to the main body.

When collapsed, by the way, the smaller tripod measures 11.4 inches long and the bigger one spans 15.4 inches. You can use it as a monopod or a selfie stick at that length, with the option of extending the telescoping body, so you can take selfies at a greater distance.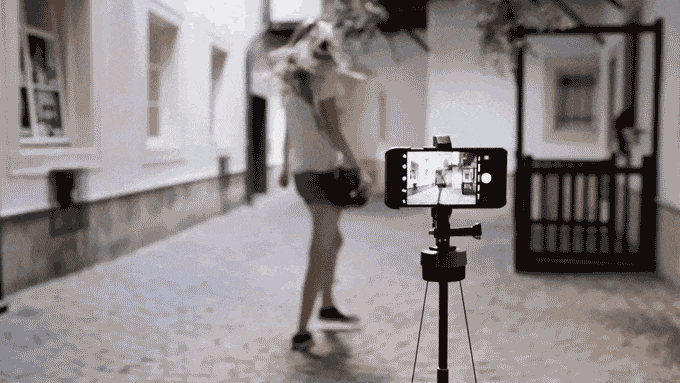 Additionally, the Lumapod can be set up in a matter of seconds (4 seconds to be precise), empowering you to take full advantage of every photo opportunity. The innovative design means that you simply need to twist the top of the Lumapod to unlock it, extend the telescoping body, pull out the legs and you're good to go.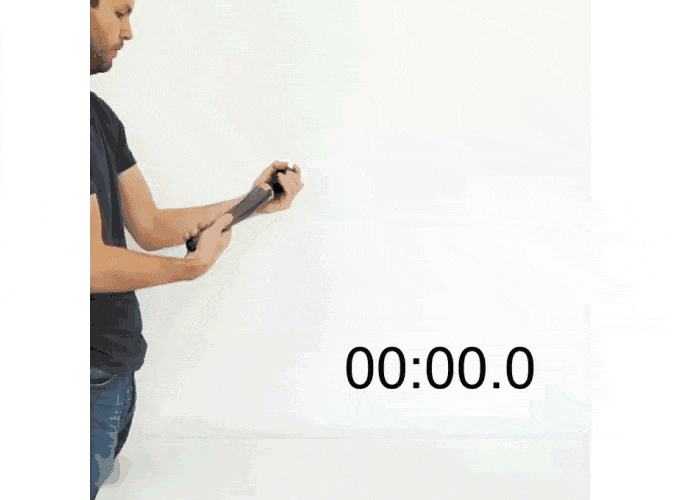 So Mi Fan's This Is A Small Intro About Lumapad Tripod. If You Need More Information Regarding This Product Please Click On The Source Link Given Below.

Let Me Know Your Thoughts And Comments About This Useful Product in The Comments Section Below

Source - 1,2

Recommended Threads :

• SliderMini : Ultra Portable & Smooth Camera Slider
• LOMO ' INSTANT: The World's Most Creative Instant Camera System!
• Vixari Tripod: The World Most Portable And Multifunctional Tripod For All Devices

Rate