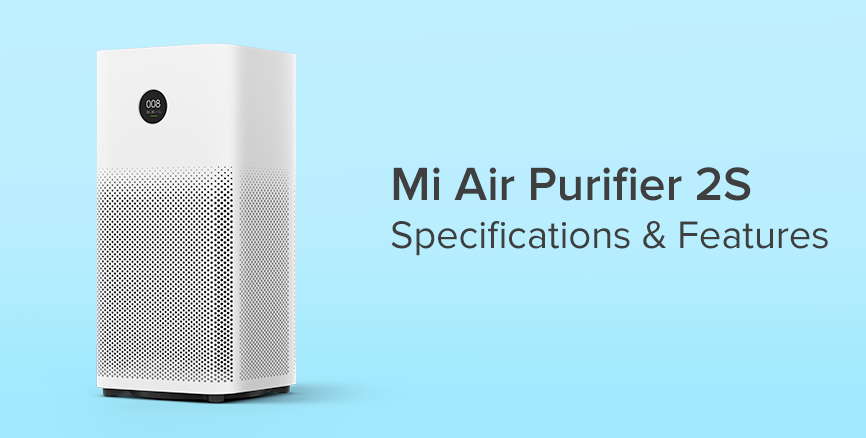 Hi, Mi fans!
The quality of air that you breathe is of utmost importance today. In cities, where the AQI is pretty high, using an air purifier becomes inevitable. We bring you the
Mi Air Purifier 2S
which can give you a breath of fresh air and keep the dust and allergens at bay. We now have an OLED display and smart features which makes controlling it easier than ever before. Learn more about Mi Air Purifier 2S specifications and features in this thread.
Mi Air Purifier 2S is priced at ₹8,999
Mi Air Purifier 2S features
New OLED screen displays the quality of air you breathe

You can now check PM2.5 levels, temperature and humidity right on the display instead of checking it on your smartphone. The brightness of the OLED screen adjusts automatically according to the ambient light.
High precision laser sensor

The highly accurate Particulate sensor (PM) sensor detects particles as small as 0.3µm.
Purifies your room in 10 mins with a CADR (clean air delivery rate) of 310m3/h

Our innovative air pressurization design provides fast and powerful air purification. It can effectively clean up the air up to 37m2.
3 layer filtration for maximum purification

An integrated pre-filter, a high-efficiency filtration material and activated carbon are combined to create a three-layer, single-body filter, that effectively removes contaminants from the air ranging from large particles of floating debris such as dust to small or even micron-sized materials.
Efficient tower structure design

The efficient tower design ensures maximum efficiency while keeping a compact size. 943 air intake holes help in increasing the air intake
Smart control with Mi Home app

You can control Mi Air Purifier 2S anytime, anywhere using the Mi Home app. The app gives you all the essential details as well as alerts to change the filter when replacement is needed.
Silent and energy efficient

As it cleans the air, Mi Air Purifier makes minimal noise. In sleep mode, the sound is almost imperceptible.
Mi Air Purifier 2S Specifications
Dimensions: 240mm × 240mm × 520mm
Weight: 4.5kg (including filter)
Particulate matter CADR: 310m³/hr
Effectiveness area: 21m²-37m²
Rated power: 29W
Standby power consumption: ≤ 2W
Rated input: AC 100-240 V
Rated frequency: 50 / 60Hz
Package contents: Purifier x 1, Filter x 1, User guide x 1 & Power cable x 1

What are your impressions about Mi Air Purifier 2S? Tell Mi
Suggested further reading
Unboxing and Hands-on Pictures: Mi Air Purifier 2S