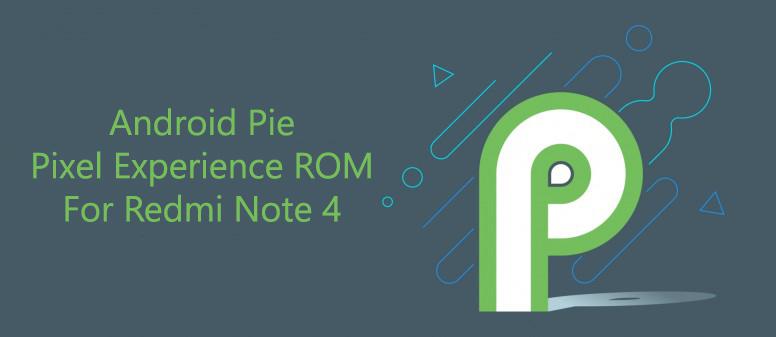 Hello Mi Fans,
I am back with a new custom ROM "Android Pie Pixel Experience ROM" for Redmi Note 4.
What is Pixel Experience ROM?
Pixel Experience is an AOSP based ROM, with Google apps included and all Pixel goodies (launcher, wallpapers, icons, fonts, boot animation). I am not the developer of the ROM. All the credits for this ROM go to the developer.
Note
Have a complete backup before flashing
I'm not responsible for bricked devices, dead SD cards
Try this at your own risk
Prerequisites:
Unlocked Bootloader
TWRP Custom Recovery installed. Download
Pixel Experience ROM based on Android Pie. Download
Backup all your personal data
Gapps are already included in ROM file, No need to download separately

To know the process for Unlocking the Bootloader, installing Custom Recovery and flash the ROM, you can read the threads given below:
Review
User Interface:
There is no major difference between Stock ROM UI and Pixel Experience ROM UI.
While switching on the device, you will see the Bootanimation same as Pixel Devices.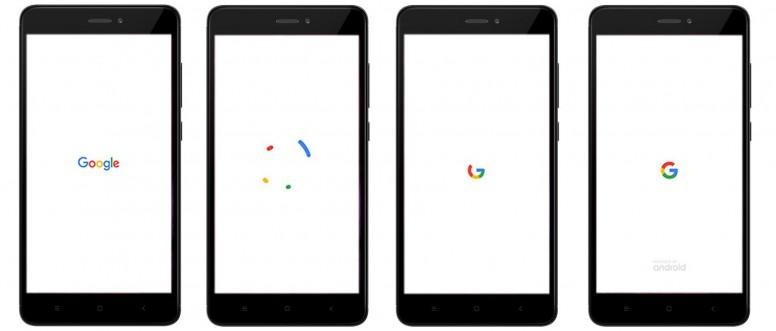 The lock screen and the home screen is also the same as the Stock ROM, you will not see any major changes. A small change is that the VoLTE sign is changed to HD and shifted to the Left side.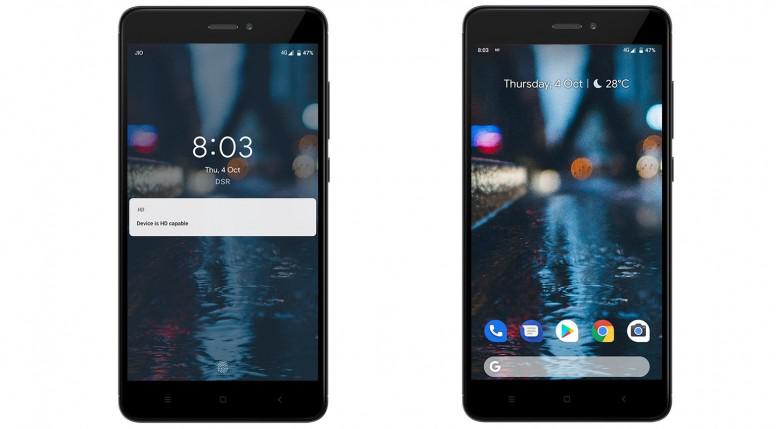 The notification panel shade has become translucent giving a slight peak of what's behind it. But it appears a little distracting. On the left side of the Home screen, you will see the news by Google.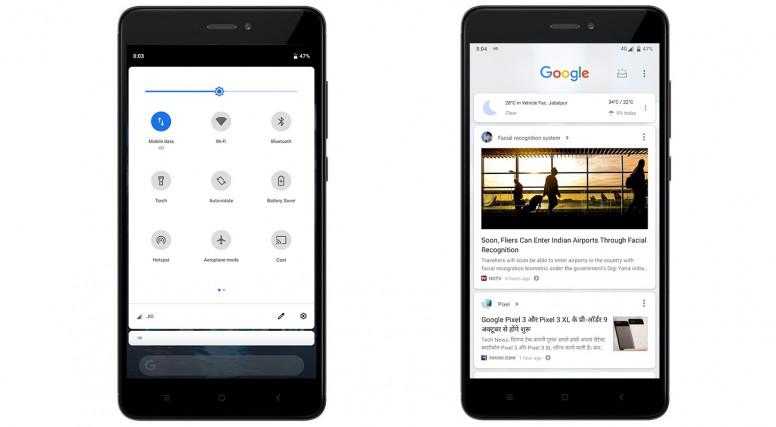 The Recent Tab is now redesigned. Prior versions of Android featured a vertically oriented screen, meaning you had to swipe down to select a previous app and you couldn't really see what was going on in most of the screens. With the new system, app screens are arranged horizontally, so you swipe left and right now to navigate through them. And there's no overlapping, so you can see the whole screen. There are other changes too: Below the recent app screens, you'll find a search bar and a set of suggested apps, so the multitasking screen is more useful than ever, even without the biggest change in Android P.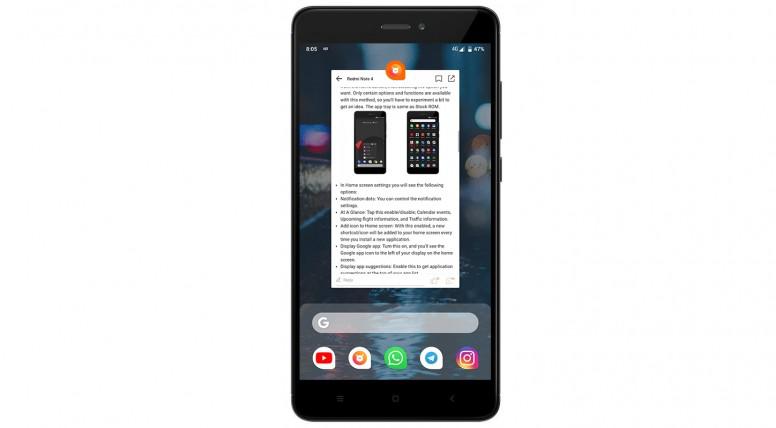 When you press the power button for a long time you will see more options like Power off, Restart, Screenshots, and Emergency i.e. you can now take screenshots by pressing power button for a long time and click the "Screenshot" icon. The volume button is also redesigned, it is shifted to the right side (near the top).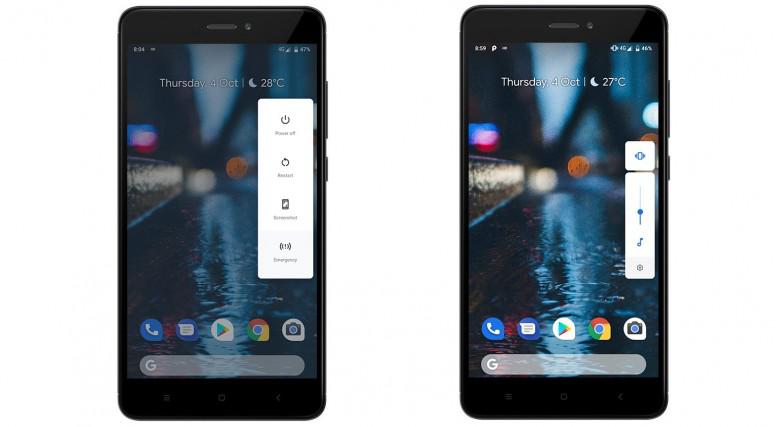 Quick access from an application shortcut is pretty sweat. Instead of having to go into the app and tapping through to get to the desired function, you can get there much quicker by simply long pressing the shortcut from the home screen, then selecting the option you want. Only certain options and functions are available with this method, so you'll have to experiment a bit to get an idea. The app tray is same as Stock ROM.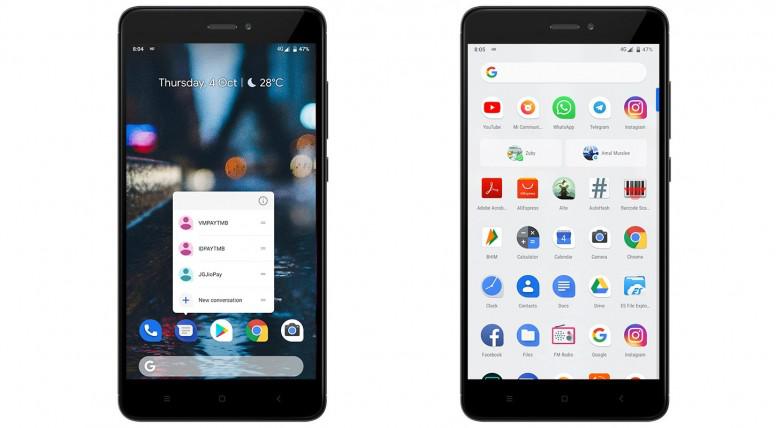 In Home screen settings you will see the following options:

Notification dots: You can control the notification settings.
At A Glance: Tap this enable/disable; Calendar events, Upcoming flight information, and Traffic information.
Add icon to Home screen: With this enabled, a new shortcut/icon will be added to your home screen every time you install a new application.
Display Google app: Turn this on, and you'll see the Google app icon to the left of your display on the home screen.
Display app suggestions: Enable this to get application suggestions at the top of your app list.
Allow Home screen rotation: With this enabled your home screen will rotate between portrait and widescreen when you tilt the device.
Change icon shape: You can change the shape of the app icon.
About: Tap this to see information about your device's launcher. This is the same as viewing an app's info through the settings app.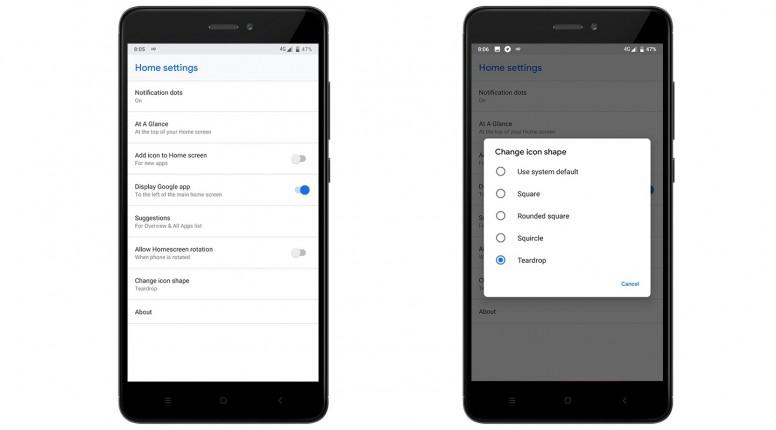 The Settings screen has also redesigned. Also, the search option at the top of the screen, unlike the button present earlier, has now blown into a full-fledged search bar. It would have looked more streamlined if the search bar had rounded corners just like it's there on the home screen. The icons are also colourfull.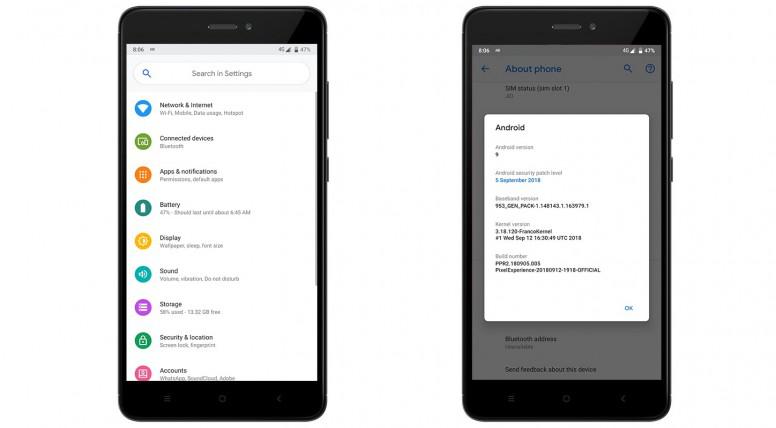 System Storage:
This ROM will take about 7.0 GB of space.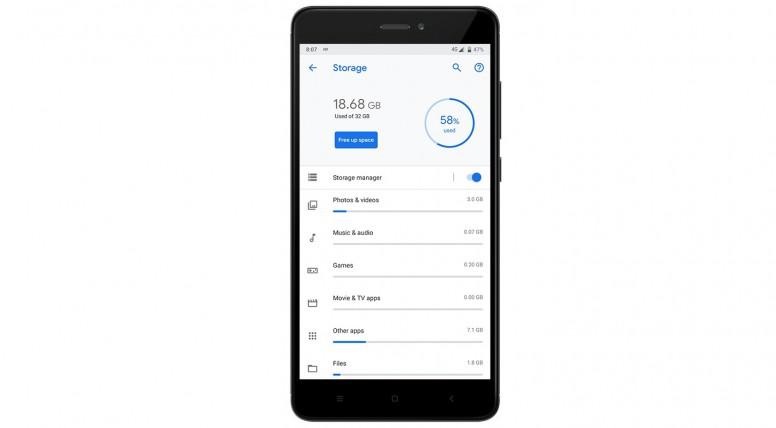 Gesture Option:
Jump to camera: With this gesture on, you can open your camera app from any screen by pressing the power button twice.
Swipe up on Home button: To switch apps, swipe up on the Home button. Swipe up again to see all apps.
Prevent ringing: It is used to silent the phone while ringing by pressing Power & Volume Up together.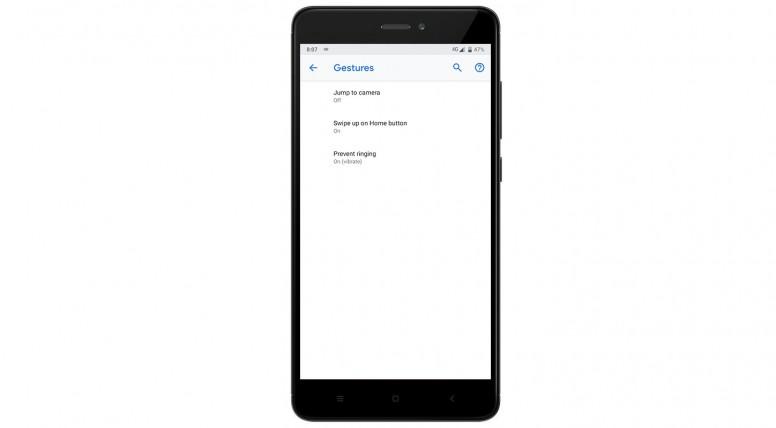 Smart Lock:
You can keep your phone unlocked in some situations, like when your phone is in your pocket or you're near home. When you use Smart Lock, you won't need to unlock with your PIN, pattern, or password. The features you can use depend on your device.
On-body detection: You can keep your device unlocked when you're carrying it in your hand, pocket, or bag.
Trusted place: You can add a place where the device should be unlocked.
Trusted devices: You can keep your phone unlocked whenever it's connected to a trusted device, like a Bluetooth watch or car speaker system.
Trusted face: You can have your device unlock when it recognizes your face. After you set a trusted face, every time you turn on your device, it'll look for your face and unlock if it recognizes you.
Voice Match: When you say "Ok Google" from a secure lock screen and we're able to recognize your voice, you can ask Google to do things for you, or visit sites, without manually unlocking your device.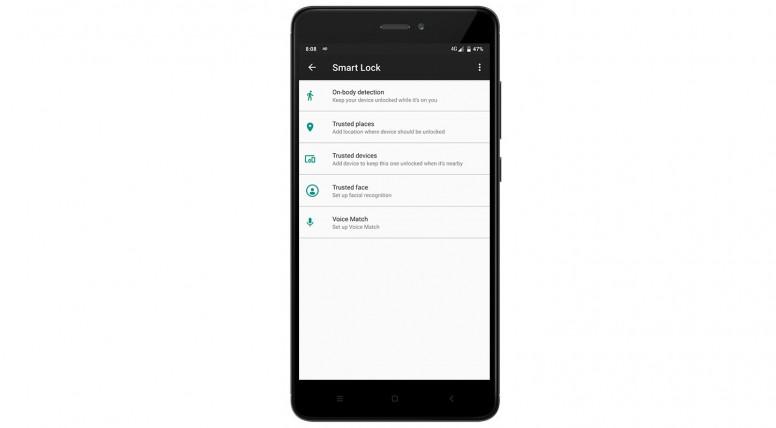 Battery Performance:
The Battery menu includes an icon reflecting current battery life, and screen-on-time is on the main menu as well.
Battery performance is good. After using the device, the battery is dropped from 100% to 38% in 12 hours in which 16% of the battery was consumed by Screen.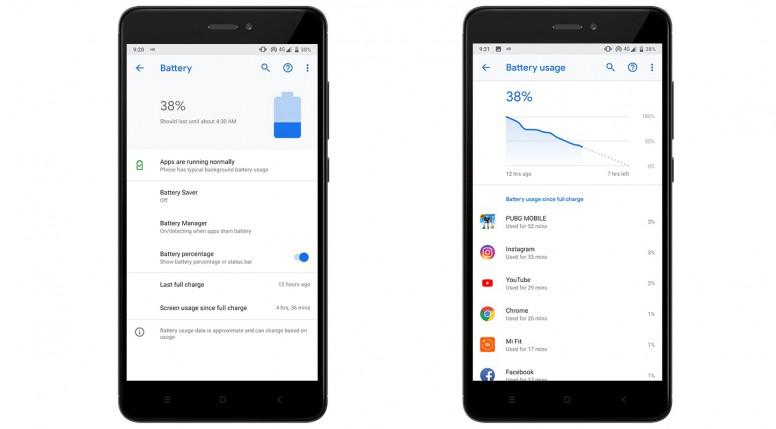 While enabling Battery Saver mode, the color of the notification panel will not be changed, only the color of the icon will be changed. It can be quite effective at extending your battery life by restricting background services, disabling animations, and performing various other tweaks.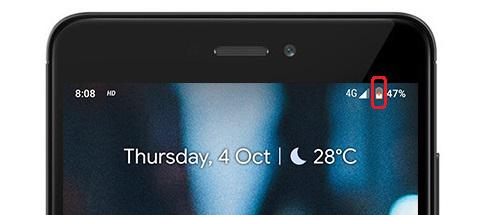 Adaptive Brightness and Battery Manager
Adaptive Brightness: This feature optimizes brightness level for available light. Your screen brightness will automatically adjust to your environment and activities. You can move the slider manually to help adaptive brightness learn your preferences.
Battery Manager: Also known as Adaptive Battery. It limits battery for apps that you don't use often. When Battery Manager detects that apps are draining the battery, you'll have the option to restrict these apps. Restricted apps may not work properly and notifications may be delayed.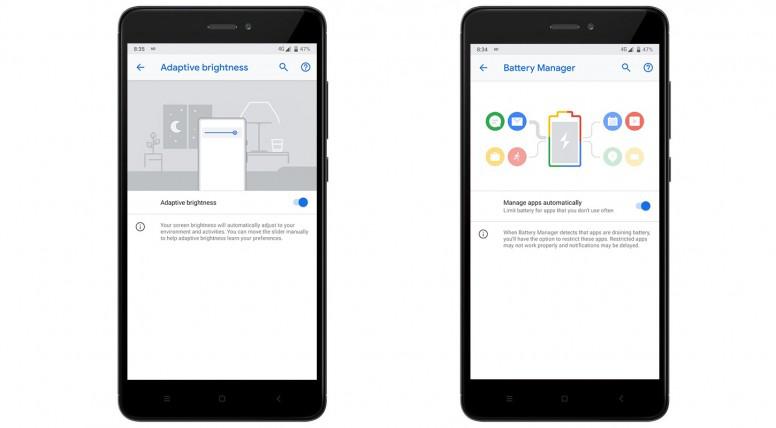 Digital Welbing
It is designed to help you manage how much time you're spending on your phone, the multi-pronged effort offers a robust set of tools for tracking and managing your app usage. There are four components: Dashboard (a screen that breaks down how much time you've spent on your device), App Timer (which lets you set time limits for individual apps), Do Not Disturb, and Wind Down (which turns on Night Light and Do Not Disturb and fades the screen to grayscale when it's time to sleep).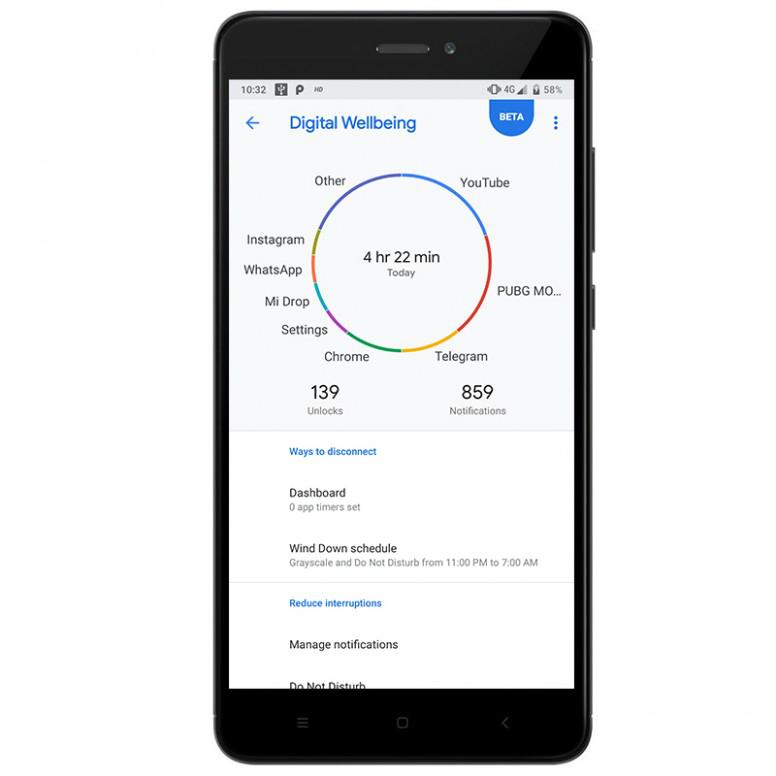 ROM Information
Rate