Hello, Mi Fans!
We at Mi App Review Team, try our best effort to bring the best app around the globe! Today, let's see how can we save ourself from the spams in your inbox.
TEMPMAIL



We all have a primary e-mail address which we use for necessary work, banking mails and shopping websites.
Eventually there's a day when, we do come across a websites where we need to register with an e-mail to get that piece of information and if you give your e-mail address,you will be greeted with spam mails for rest of your life then a temporary e-mail address comes handy on those situation.

TempMail offers unlimited cycle of temporary e-mail address with ability to respond to those mail or even continue to use at a secondary e-mail address.



SCREENSHOTS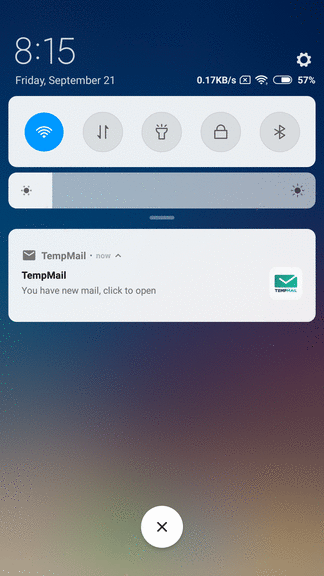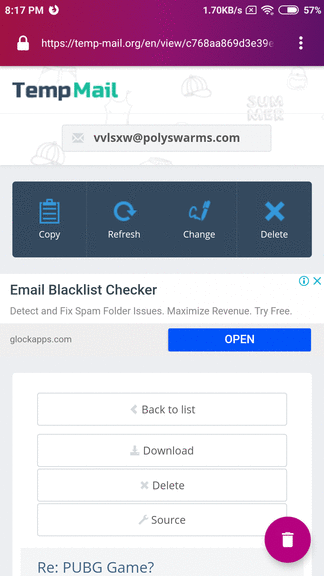 FEATURES

1. Complete Anyonymity.
Stay spam free inbox, don't let them see you again!
2. Notification like normal mail app.
Maybe your e-mail address is temporary but not the mails you receive, keep them receiving as your own primary e-mail account.
3. Generate new e-mails with just a click.
Forgot the address used earlier? Generate a new one.
4. Free, no membership needed.
*Pro version allows the mails received to open within the app.



PROS & CONS


Pros:
1. Simple UI - Just one screen
2. Unlimited e-mail addresses.
3. Free to use.

Cons:
1. Ads - But lesser.
2. Mails aren't end-to-end encrypted.



MY OPINION

The app does what this built for, the simple UI with lesser ads helps to use the app without being annoyed completely and keep your Inbox spam free.



DOWNLOAD

or
Click Here
Note: Download Link only works Mi Community App/Mobile Website.