Hi Mi Fans!!
Greetings and wishes to you all from App Review Team. Nowadays there is an app for everything. You wake up in the morning with an alarm app and go back to sleep at night wishing good night to all of your friends with another app. This time we share one-stop thread for you. Mi Community App Review Team is the one-stop destination for all your apps needs.


Join 30 million wrestling fans and play the ultimate, action-packed WWE mobile game! Battle with hundreds of Superstars both past and present, reigniting and reliving some of the most exciting rivalries in this unique Game

Read more:

HealthifyMe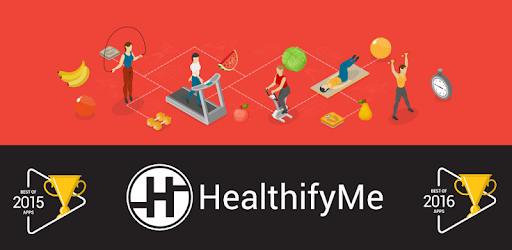 As Indians grapple with lifestyle diseases, there is an urgent need for a partner who will help them put their health back on track. HealthifyMe makes sure that your smartphone is able to be that partner. HealthifyMe helps us to count calories, lose weight and get fit with health data, home workout tips and our specialised diet plan. Let our calorie counter and nutrition calculator guide you to our fat loss goals.

Read more:

8 Ball Pool
8 ball pool is a game from Miniclip which is an online game. As we know the majority of smartphone users play games to pass the time. This game is World's no#1 pool game. You can sign in with and play limitless!!!..

Read more:

Yousician
Music is life & music is the universal language that most understand. And here is an app YOUSICIAN that helps you to learn the music the fun way & play the Guitar, Bass, Piano or Ukulele with easy.

Read more:

Slack [Communicative Social Media]
by
Hrishee
Do you have any kind of business but your employees are from different parts of the world? Or else are you a student or teacher with a lot of destructive ideas but your teammates who work for you are of far distances? Then here is a solution to your problem! It is rumored that this app makes your working life simpler pleasant and more attractive. Slack is an app which strives for the betterment of the team communication and collaboration into one place.

Read more:
That's all from App Review Section for reads this week. Hope to see you all with a new beautiful compilation next week. For now, I would like to thank all my fellow App Review Team Members for contributing their time and efforts to share these amazing threads for our Mi Fans. Don't forget to vote for your favourite threads and share your thoughts in the comments section below!
Previous volumes
Vote for your favourite thread from the list and help us
improve!
Rate