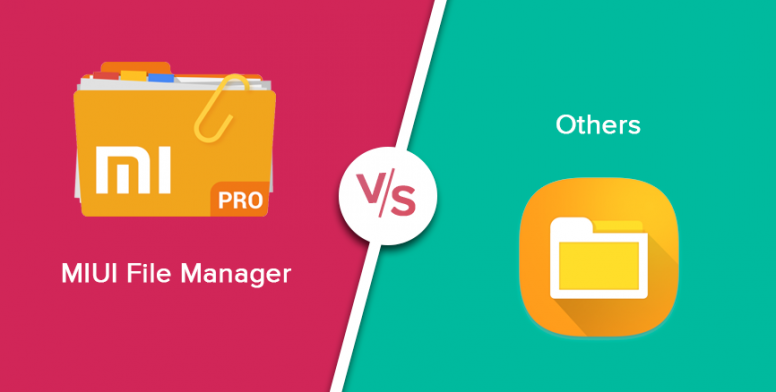 HI MI Fans,
Every Thursday we come up with an interesting debate topic for our MI Community Users. This week thread is on an interesting topic, can you think of such an app which displays all the information that is stored on your device? This app really matters when it comes to the output of information.



Any Guess?


Yes, it's the File Manager App that helps you in this. It displays all the information stored in the device in a systematic manner. There are a lot of features to be discussed about the MIUI File Manager which many of the MI Fans wouldn't be knowing about. Let's Debate more about this in detail and find out what gives MIUI File Manager App an edge over the Other File Manager Apps.



Which File Manager do you use? What features do you love in them?

Have some points to debate? Great, we would like to hear them all!


Features of MIUI File Manager App:
Separate Tabs: Separate tabs for photos clicked on camera, videos, documents, recent Apk's, zips, etc. to help you find a file very easily.
Transfer Files: Easily transfer files to some other device on one click.
Connect to Computer: Easily connect to a PC with FTP protocol to share files and data.
Hidden Folders: Hide your files from others to maintain your privacy and secure it with a lock.
Favorites: Favourite a file to search it easily when needed.
Sorting: Sort the file and folder on basis of date, time, size, modification time, grid etc.
Deep Clean: Clean the unwanted data from your device to get and manage storage space.
Compress: Compress to a zip folder easily before sharing.
Search: Easily search any file or folder and also use the auto-recommended search results.
Additional Features: Copy, cut, move, rename, file and folder.
Manage: Manage SD card data and internal storage data from one app easily.
Language: Choose among many available languages present.

Without further delay, Let's start with the debate!
Let us know your points below, Which one do you like and for what features?
Previous Debates: