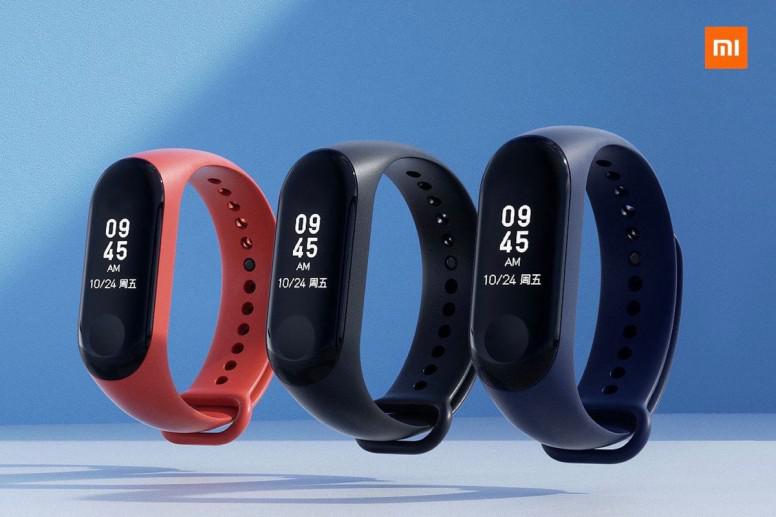 Xiaomi has unofficially started selling the Mi Band 3 in partner offline stores. The Mi Band 3 was launched in September and was exclusive to online channels like Amazon India and Mi.com/in but the company did confirm that it would be bringing the fitness band to offline channels soon. Xiaomi has now reportedly started selling the Mi Band 3 through its offline preferred partner stores although it seems Mi Home stores are not selling the fitness band just yet. Xiaomi is yet to formally announce offline availability of the Mi Band 3.
The Mi Band 3 is a significant upgrade to its predecessor, bringing a large OLED touchscreen display, improved alerts and 50m water resistance to the masses.
More specifically, the Mi Band 3 comes with a 0.78-inch OLED display and can now display contents of notifications from your phone, in addition to information such as time, date and steps count. Other new features include a built-in stopwatch, a phone locating function, and an independent vibrating alarm function that works even when your smartphone is turned off. It comes with a simple, minimalistic design that extends all the way into the user experience as well.
The Mi Band 3 is selling for Rs 1,999 on Amazon India and Mi.com/in. It is yet to be seen if there's a price difference should someone buy it from physical retail stores.
Xiaomi recently expanded the offline availability of its Mi TVs in India. Xiaomi's Mi TVs are now available for 'experiencing and buying' in over 500 Mi Preferred Partner stores across 9 cities, namely New Delhi, Bangalore, Ahmedabad, Kolkata, Indore, Patna, Pune, Mumbai and Maddur. Xiaomi's Mi TVs were previously exclusive to online channels like Flipkart and offline channels like Mi Home stores. The broader availability of Mi TVs across offline stores, according to Xiaomi, was rolled out to fulfil the 'incredible demand' of the product. "Although the Mi LED Smart TV's were initially available through Xiaomi India's online partners and through the brand's flagship Mi Home retail outlets, the products witnessed immense popularity over the last few months," Xiaomi had said while making the announcement.
https://youtu.be/807foQn-BlY