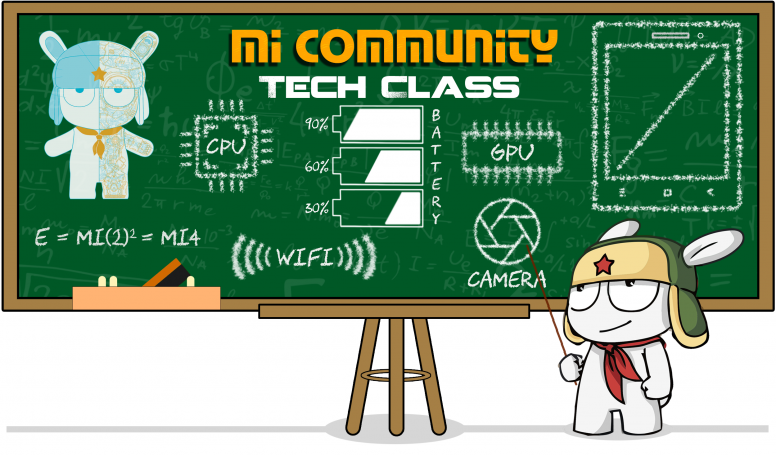 Hello Mi Fans,
Welcome back to Mi Community Tech Class Session. In the previous Tech Class, you got all the information about Audio Codes.In today's Tech Class, you will learn about USB-C Audio.
What is USB-C?
USB-C, also known as USB Type-C, is a 24-pin USB connector system, which is distinguished by its two-fold rotationally-symmetrical connector.
The USB Type-C Specification 1.0 was published by the USB Implementers Forum (USB-IF) and was finalized in August 2014. It was developed at roughly the same time as the USB 3.1 specification.
A device that implements USB-C does not necessarily implement USB 3.1, USB Power Delivery, or Alternate Mode, as USB-C devices are not mandated to have these standards.
There's a good chance the next phone you buy will support USB-C audio, even if it still has a "regular" 3.5mm headphone jack. That means we'll soon be seeing more headphones that have a USB-C connector because that's how this circle works — support a thing and companies will make things. But there's a lot of confusion about using a USB port for audio and what's different than how we've been doing it for years.
The new trend among smartphone manufacturers is to build them without a 3.5 mm audio jack but having a USB C-Type audio instead. Along with the wave that started by Apple, more companies are following this despite the fact that users are not comfortable with this. Some music enthusiasts are still worried about its drawbacks while others are ready to embrace the change to USB Type-C earphones and connectors to enjoy the benefits.
USB-C Audio Port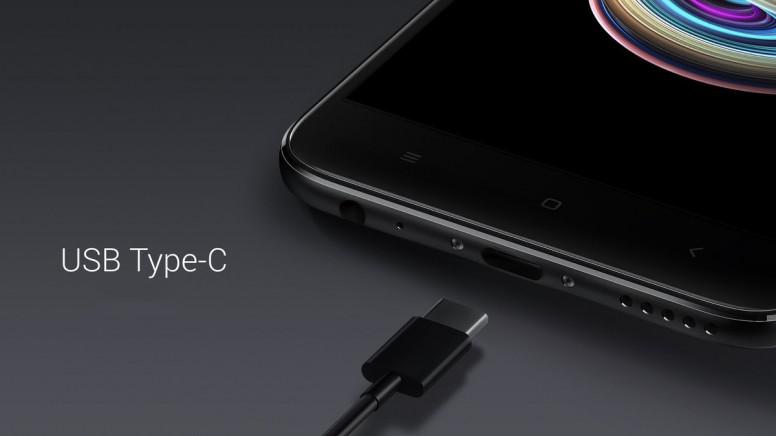 A device with a USB-C port may support analog headsets through an audio adapter with a 3.5 mm jack, providing four standard analog audio connections (Left, Right, Microphone, and Ground). The audio adapter may optionally include a USB-C charge-through port to allow 500 mA device charging. The engineering specification states that an analog headset shall not use a USB-C plug instead of a 3.5 mm plug. In other words, headsets with a USB-C plug should always support digital audio (and optionally the accessory mode).
How does it work?
Audio of any type that can be played back on our phones needs to have a handful of specific parts to work. Moving from a 3.5 mm jack to a USB-C port doesn't change that. Where those parts are, though, can change a lot.
You need a DAC (Digital to Analog Converter), an amplifier, and a speaker(s) to turn files into sounds on your phone. The signal waveform is what a speaker uses to vibrate, that vibration sends pressure waves to our eardrums, and they vibrate in time inside our head to make the sound. Biological magic aside, it really is that simple. If you look at an analog audio waveform and hear the sound, you can see how things line up.
Now let us see how USB-C Audio working by comparing it with 3.5mm Audio.
The 3.5mm connector transfers stereo analog audio out of the socket, meaning that all of the digital conversion and headphone driving components are housed in the smartphone.
The new USB Type-C standard is proposing a different take on this old formula, opting to transmit digital audio data over the connection instead. This will then leave the headphones or other connected devices to convert this data into an analog signal and to drive the speakers themselves. This, of course, requires power, but that can also be sent over the same USB port. Interestingly, the USB Type-C socket is still capable of transferring analog audio too, but we'll talk more about that in a moment.
There are two ways to send audio data through the USB port: Analog and digital. Analog audio can be converted with an onboard DAC and amplifier inside your phone then sent out through the port to a passive set of headphones or an adapter. For this to work, the device needs to support what's called "audio accessory mode" and the headphones or adapter are just "dumb" connections that pass along the signal.
If you are using an active set of headphones or an adapter, the audio signal being sent through the USB port is still in its digital form. That means the DAC and amplifier are inside of the headphones or the dongle, and the conversion is done there instead of the phone.
This can get messy. You need to make sure that you're using the right "thing". If you are using a passive adapter or headphones, your phone needs to support audio accessory mode and many don't. The mess is because most dongles, adapters, and headphones aren't labeled with how they are built and we don't know if they are active or passive.
One more thing: Not all active USB audio products will work with all phones because manufacturers are able to use several new wires in the USB-C connection for extra features.
Advantages of USB-C Audio
Improvement in music quality: If you are using a Type-C earphone with a good quality DAC, the sound quality will be improved. This is true when we talk about listening to music in a budget smartphone. Usually, many smartphones do not include an earphone pre-amplifier which results in the low output. This can be avoided up to an extent if your earphone handles the data conversion and audio amplification.
Noise reduction: Processing the digital data inside a smartphone can cause noise to be picked up and affect the music quality. The digital-to-analog converter, filtering circuits, and amplifiers are separated by a long cable in case of Type-C earphones from the smartphone. This is way better than those housed inside a smartphone which usually a noisy place to process audio signals due to its radio processing circuitry.
Top quality DAC's can be used in earphones: A smartphone in the budget range usually houses an average quality DAC where pricey smartphones use the high-quality one. If your earphone has a high-quality DAC installed, you should get a better sound. So the sound quality now depends majorly on the earphone manufacturer rather than the phone maker. This is particularly useful if you don't want to spend a lot of money on a smartphone but still wants to get a good sound output.
More than just audio: Type-C audio can be enhanced to send more data than just audio. This can include adding more operations such as shuffle, Equalizer settings etc to headphone buttons in addition to the play, pause etc.
Makes smartphone thinner: This is not really an advantage of Type-C audio but transforming to it will eventually make the phones thinner and manufacturers will get more space to house a bigger battery.

Disadvantages of USB-C Audio
There are some practical compromises and drawbacks of having the Type-C USB port on your smartphone.
Audio quality largely depends on earphone manufacture: This is true since smartphone becomes just a device to deliver the audio data in digital format. Your earphone maker decides how you should hear the sound. If their design of internal circuitry is poor, you are more likely to get bad sound than the one you get from 3.5mm.
Prone to data transfer errors – clock jitter: Jitter is usually the noise that occurs in digital data. Clock jitter is the deviation of a clock edge from its ideal location. It is basically the loss of data and audio quality is often compromised.
You won't be able to charge your phone while listening to music
Earphones will cost more: As the manufacturers of headphone and earphone's have more job to do now. DAC's and the filters are not complex or costly, but the makers of these will surely increase the price due to increased complexity.

Conclusion
Both options, USB-C Audio and 3.5mm Audio will sit side by side in the market for the foreseeable future, and it's going to take a major handset manufacturer to abandon the 3.5mm jack for USB-C audio to gain any real traction in the smartphone space. The broader audio industry will probably be even more reluctant to make the full transition. There's a reason that the 3.5mm jack has remained in use since its invention in 1910. It's simple, and I think it's going to be a tough sell to replace it.
Source:
1
,
2
,
3
,
4
In Case You Missed Previous Threads:
Chapter 57: All About Audio Codes
Rate