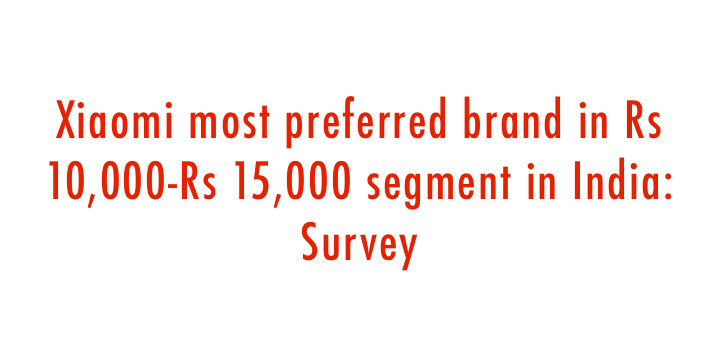 Hello Mi Fans,


According to the latest survey by Counterpoint Research One in three Indian users are planning to purchase their next mobile phone in the Rs 10,000-Rs 15,000 price range, a new survey said on Monday, adding that Xiaomi is the most preferred brand for consumers' next purchase in Rs 10,000 - Rs 15000 segment. While two in three users are planning to buy a mid or high-end phone in India, four in five users are satisfied with their current smartphones, said "Consumer Lens", a global research programme by Counterpoint Research.



"Mobile phone users in India are becoming more sophisticated as many of them are on their second or third smartphone. We have seen advanced features diffusing through the mid-tier segment faster than ever before and users are finding these features attractive enough to upgrade," said Pavel Naiya, Senior Analyst, Consumer Lens.
It took less than six months for some of the key flagship features of 2018 to reach the mid-tier market.
"This is likely the reason that one in three respondents in our survey are planning to spend Rs 10,000-Rs 15,000 on their next smartphone purchase," Naiya added.
Xiaomi remains the most preferred brand, Samsung is the second-most preferred brand.