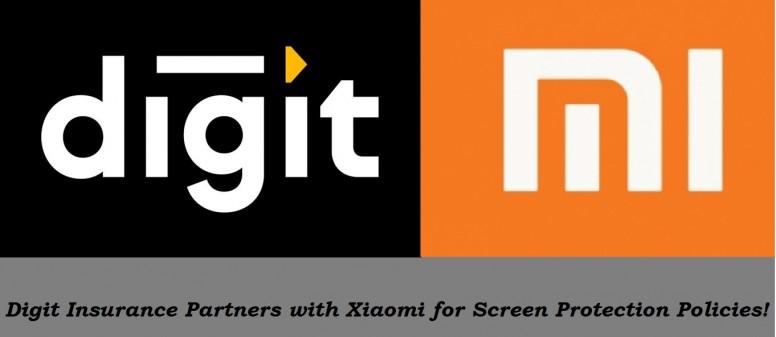 Hello Mi Fans,


We have got some amazing news for all the M Fans , Insurance startup Digit Insurance has partnered with Xiaomi's Mi Home Stores to launch a Mi Screen Protection Plan to offer screen damage protection and screen replacement up to two years in a year. Mi Home is an extension of Xiaomi's unique business model, which brings together the efficiency of e-commerce and offline retail user experience. Mi Home Experience Store offers Mi fans the opportunity to explore and assess a wide array of smart Xiaomi products under one roof. . The insurance product will be available across more than 50 Mi home stores in the country at a starting price of Rs 399.




The screen protection insurance is available across all 50+ Mi Home stores in India and can be availed at a starting price of INR 399 per year. Given the context of Xiaomi's voluminous presence in India, capturing 29.7% market share, Digit hopes this partnership will reach to wider audience across geographies.

With a vision of Making Insurance Simple, Digit, a digital insurance company, is looking to provide insurance to its customers directly at the Mi stores while they purchase their mobiles. This initiative will also help Mi Home to gather significant feedback from Mi fans and incorporate it into its future offerings in India.




Jasleen Kohli, Chief Distribution Officer, Digit Insurance said,
"Smartphones are the lifeline of the growing India. From booking a cab to choosing a restaurant, it does everything. And any damage to it, is a big hiccup in any person's daily life and to their pockets. The insurance product that we are providing along with Xiaomi is for the most common accident that we all face – Screen Damage."
"While we are providing this insurance online as well, through this partnership we plan to expand into our new distribution channel where our product will be available for sale in physical stores as well. We have always believed in simplifying insurance and partnering with a well-known and a preferred brand like Xiaomi will increase the trust and widen our reach to a larger audience." Jasleen added
Digit's technology enables people to use their smartphones to do self-survey through an analytic app which fastens the claims process and makes sense to the smartphone buyer base.
94% of the claims have been approved within 24 hours of customers' doing the self-inspection on their smartphones
77% of the claims get done through Video/Self-diagnostics app

Source