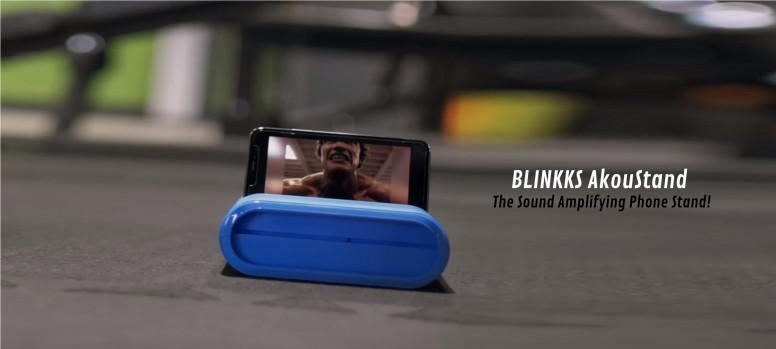 Hello Mi Fans!

Easily make your music sound better with the BLINKKS AkouStand Sound Amplifying Phone Stand. This device delivers clearer, richer and more natural audio. The AkouStand amplifies shallow sounds while it's charging. Likewise, you can use the stand to watch videos hands-free. Allowing both vertical and horizontal viewing, the AkouStand is easy to set up so you can enjoy content in either direction. In addition, you can lift your phone even while the charging cables are connected if you receive a call. This feature is especially handy when overnight charging since the sound distribution works as an alarm in the morning. Made of polycarbonate and ABS, the AkouStand is durable and modern. Moreover, the AkouStand comes in many vibrant colors, making it a beautiful addition to your space. Lightweight and sturdy, the stand is ideal for those on the go.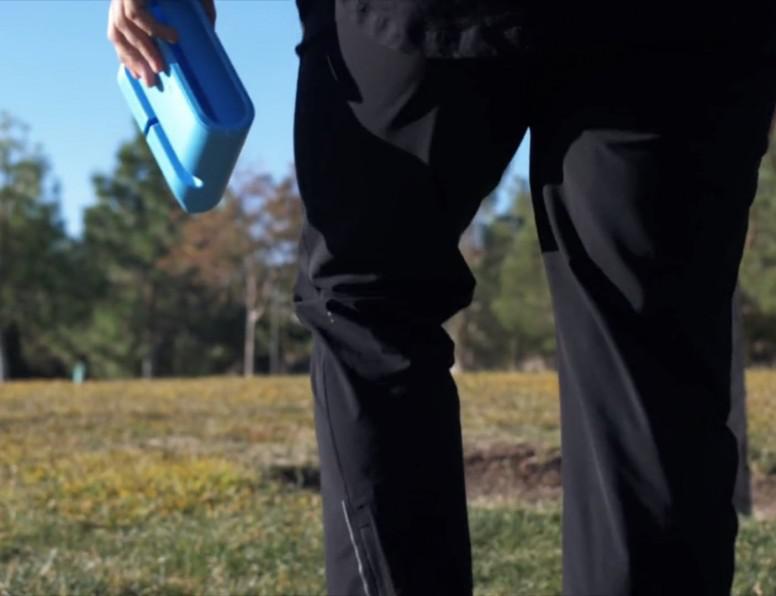 BLINKKS introduces the AkouStand Sound Amplifying Cell Phone Stand. Delivering richer, clearer and more natural sounds from its unique mechanically engineered design; hands-free video calls; and tangle-free charging cable connection while in vertical mode. It also gives you hands-free video watching experience in horizontal mode with the charging cable connected. We are passionate about creating innovative gadgets that are purely mechanical and free from wired connections, providing you freedom to use it anywhere at any time.
Features of BLINKKS:


FLAWLESS SOUND AMPLIFICATION: As technology improved, so have speakers in most mobile devices. However, we at BLINKKS have yet to be wowed by any of their sound quality, which is why we created the AkouStand. When vertically mounted, the sound from the speaker on the bottom of your smart device will be amplified, producing a richer, clearer and a more natural sound. The design of the AkouStand distributes sound waves efficiently for a great listening experience.
A CONVENIENT HANDS-FREE VIEWING EXPERIENCE: With more and more people using their tablets and mobile devices to watch videos and TV, there is a high demand for tablet stands. With this easy-to-use AkouStand that allows both horizontal and vertical viewing, you can watch your shows in either direction, from the comfort of your bed, nightstand, or desk.
EASY, SAFE CHARGING: The AkouStand will accommodate your charging needs by simply running the charging cable through the stand. This keeps your cables free from the stand and allows for you to take your phone in and out of the stand, hassle-free.
SLEEK AND STYLISH: With vibrant and beautiful colors, the AkouStand is not only universally functional for many types of devices, it's simply stunning. Each AkouStand is made of durable ABS and polycarbonate plastic and its style is sleek, modern, and adds "pop" to any room. Whether you want to add color to your kid's bedroom or modernize your office, the AkouStand is for you.
VERSATILITY AT YOUR FINGERTIPS: The AkouStand is particularly nice if you travel often or have kids...or if you travel often with kids. Sturdy and lightweight, this stand is great for those on the go. You can throw it in your bag for easy access when you need it and where you need it. Use it in the office for work or in the kitchen to follow recipes as you cook. It's perfect for a nursery or a romantic dinner for ideal ambiance music.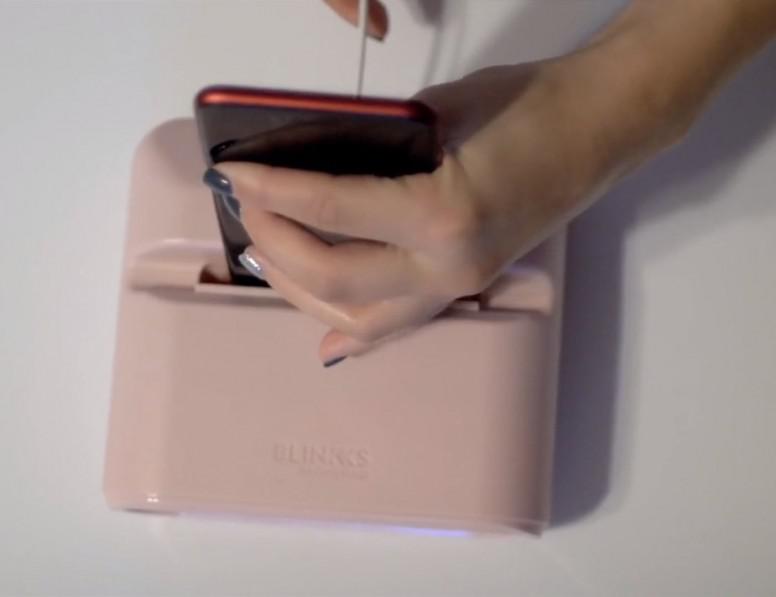 The AkouStand can be used to amplify shallow sounds while staying connected to a charging cable. It can also be used to watch videos hands-free. This artistic take on the classic design combines durable ABS and polycarbonate with a modern twist. Use the AkouStand at your study, bedroom, living room, kitchen, patio, bathroom, office, aeroplane, hotel room, and even the gym. You will get beautiful, amplified sounds for your listening and viewing pleasure. You can easily lift the phone even with charging cables connected when you get a call and it's especially great for overnight charging as the sound disbursement will give you a loud alarm sound in the morning.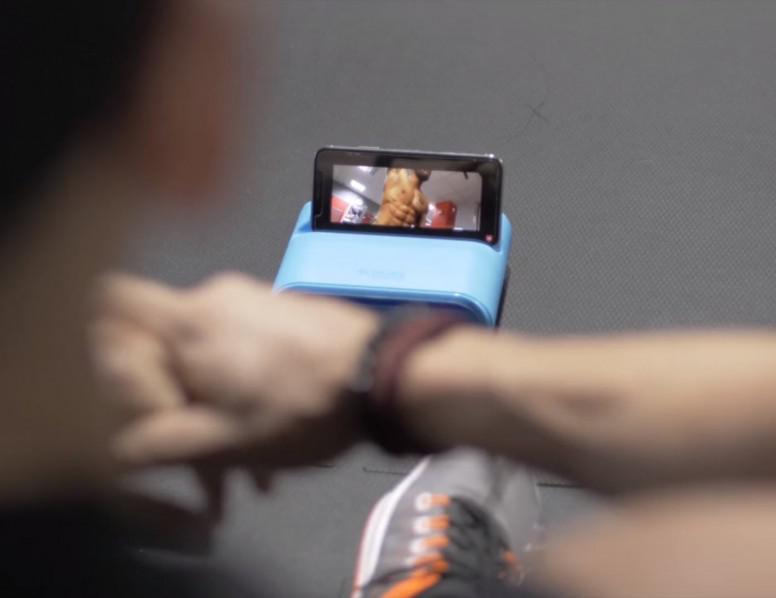 The sound quality improves when the speaker of the cell phone is in the stand vertically. You can still view videos in horizontal way, though. The AkouStand does not actually charge the mobile device but it is designed to run a cable through it and lift a phone with convenience. It may hold cell phones and tablets with cover up to around 0.5" of total thickness. Final colors of the AkouStand may be different than the ones shown here and colors on screen and products may not match exactly due to different color models and perception.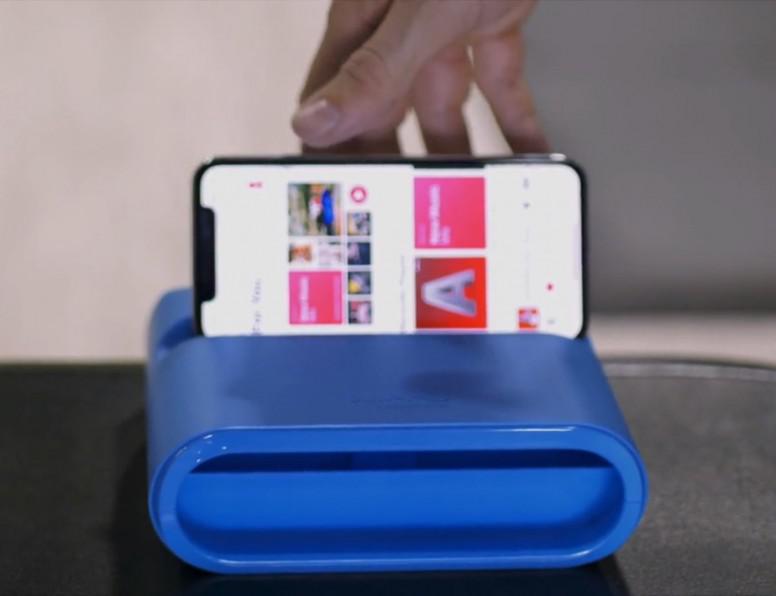 So what do you guys think about BLINKKS? Is it an awesome device? Do REPLY down your opinions below.


Source: 1, 2