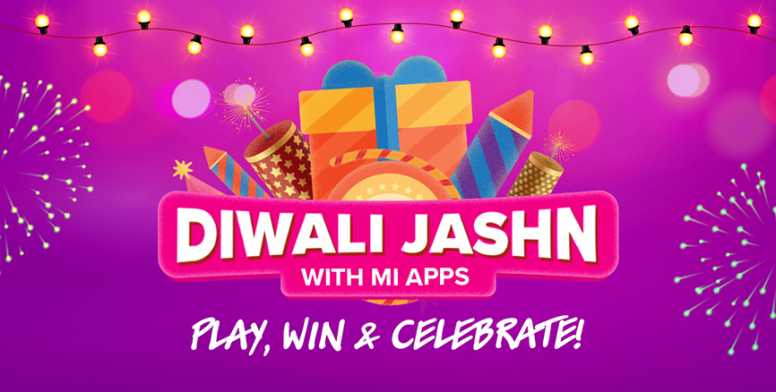 Dear Mi Fans!


To mark the auspicious occasion of Diwali, Mi Apps is holding a special contest – Diwali Jashn – where the motto is for you to play a lot, win a lot and celebrate a lot! So are you ready for the fun to begin? Read on to know the contest details, rules and the amazing prizes in store for you!




Prizes to Win:
Mi LED Smart TV (x1)
Redmi Y2 (x3)
Mi Band 3 (x15)
10000 mAh Mi Power Bank 2i (x40)
Mi Earphones Basic (x50)
Rs.200 Mi Coupon (x100)
Rs.50 Mi Coupon (x1500)

Timeline
The Diwali Jashn contest will be live on Mi Apps platform from 1st November 2018 to 7th November 2018.
(link will open in Xiaomi devices only)
Contest Rules
Click the above link to enter the contest
Download and try apps to collect all 5 Diwali cards.
Once you have collected all 5 cards, you will enter the lucky draw contest.
Each participant will only have 1 chance for the lucky draw.
Winners can use the allotted coupon or F-code to place the order and get the product delivered to them within serviceable pin-codes of India.
Any redemption after 7th November 2018 is invalid.
The redemption coupon will be sent to winners' Mi ID before 16th November 2018.
If you have any questions, please contact miapps-feedback@xiaomi.com.
You can only use one account in the contest per device.
When the app is being downloaded, please do not leave the contest page.

Start playing now and have a happy and safe Diwali J