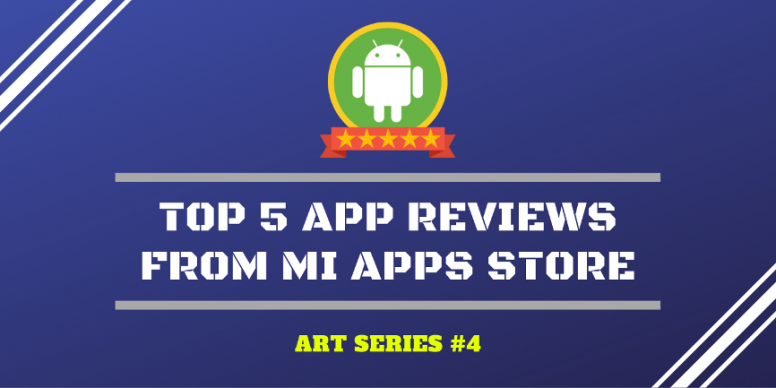 Hi Mi Fans!!
Greetings and wishes to you all from App Review Team. Nowadays there is an app for everything. You wake up in the morning with an alarm app and go back to sleep at night wishing good night to all of your friends with another app. This time we share one-stop thread for you. Mi Community App Review Team is the one-stop destination for all your apps needs.



DigiLocker - online documents storage by Varun Sam
Digital Locker System (DigiLocker) is your Personal Online Document Storage Facility, given by the Government of India. DigiLocker is a key initiative under Digital India. Targeted at the idea of paperless governance, DigiLocker is a platform for issuance and verification of documents & certificates in a digital way.

Read more:
Manga Toon is a free app for reading comics & manga on mobile. All the comics are colorful. Different comics in Action, Romance, Boys' love, Comedy, Horror and more are updated daily.

Read more:
Clap to Find - Find Your Phone With Claps
by
JayUser
Do you lose your phone regularly at home/office? Do you waste a lot of time finding it? If yes, Clap to Find is an app just for you. Can you recall the number of times your phone was in silent mode and you couldn't find it? No need to waste your time anymore, the 'clap to find' app will find your phone, it will ring after a couple of claps and you'll be able to find it.

Read more:
Slack: Communicative Social Media
by
Hrishee
Slack brings team communication and collaboration into one place so you can get more work done, whether you belong to a large enterprise or a small business. Check off your to-do list and move your projects forward by bringing the right people, conversations, tools, and information you need together.

Read more:
CarWale - Buy New Cars, Used Cars in India
by
Nidhin@mi
CarWale app is one of the top-rated car apps in India for new and used car research. Today, finding a suitable car for your needs can be exhausting with a multitude of options available. This app helps in simplifying your car buying journey by providing accurate on-road prices of cars, genuine user and expert reviews, the option to book test drives with nearest dealers.

Read more:
That's all from App Review Section for reads this week. Hope to see you all with a new beautiful compilation Next Series. For now, I would like to thank all my fellow App Review Team Members for contributing their time and efforts to share these amazing threads for our Mi Fans. Don't forget to vote for your favourite threads and share your thoughts in the comments section below!
Previous volumes
Vote for your favourite thread from the list and help us
improve!
Rate