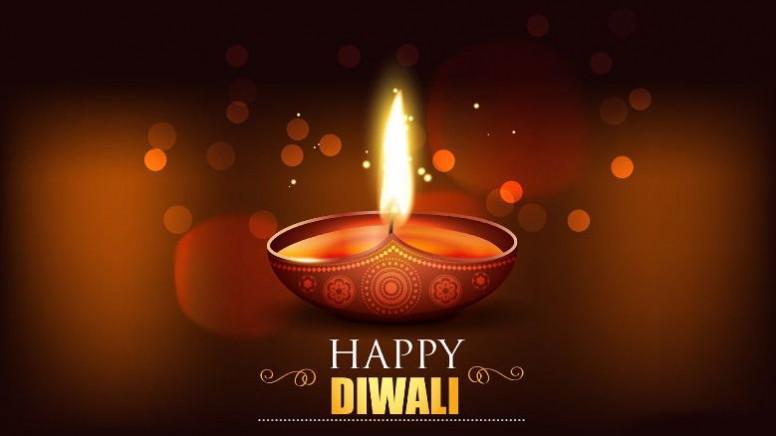 Hey, Mi Fans!


I'm sure you are very happy and excited to welcome this year's Diwali, one of the biggest festivals in India which has come again for us to celebrate. The festival of light which has significant importance for us. It's one of those few festivals which is celebrated in every part of the country and carries different significance for each and everyone. You know everything about Diwali still let's again remember together the significance and holiness of this most awaited festival.

Significance Of Diwali:
As I said earlier, it is one of those few festivals which is celebrated in every part of India, with different names and with different importance.


In North Indian traditions of Diwali, it is celebrated to honour the victory of Lord Rama over King Ravana and his return back home after an exile of 14 years. In South Indian traditions of Diwali, it marks the victory of Lord Krishna over Narakasura.
In the eastern states, especially in West Bengal, on this day the furious Goddess Kali defeated the demon Bakasura.
In all interpretations, one common thread rings true—the festival marks the victory of good over evil.


Non-Hindu communities have other reasons for celebrating the holiday:
In Jainism, it marks the nirvana or spiritual awakening of Lord Mahavira on October 15, 527 B.C.
In Sikhism, it marks the day that Guru Hargobind Ji, the Sixth Sikh Guru was freed from imprisonment.


Thus, this scintillating festival stretches beyond cultures and religions, embracing and enveloping all.

Not to forget that this is rarely a day-long festival – the festival actually stretches for almost the whole week, with festivities lasting for 5 days and the after-effects a few days here and there. You must be knowing it still let's again see in short what each day brings to us.

Five Days Of Deepawali Festival:

The first day of Diwali is called Dhan Teras (Dhanvantari Triodas), and it marks the official beginning of the Diwali festivities. This day has great significance in many parts of India. A huge amount of buying, specifically gold, silver and precious stones, ornaments, new clothes, and utensils, takes place done on this day.
The second day of Diwali week is called the Kali Chaudas or Narak Chaturdasi. In some parts of India, it is simply the Choti Diwali, the day before Diwali. On this day Lord Krishna is known to have destroyed the demon Narakasur, freeing the world from fear. On this day, it is believed that one should massage the body with oil to relieve it of tiredness, bathe and rest so that Diwali can be celebrated with vigor and devotion.
The third day of these festivities is the actual Diwali/ Deepawali, when Goddess Lakshmi is worshipped, along with Lord Ganesha. We light diyas and candles in their home, and the streets all across India light up with millions of sparklers, crackers and fairy lights.
The fourth day is celebrated in various forms all across India, mostly as New Year. In the Western states of India like Gujarat this day is celebrated with great pomp and show as Bestu Baras, the New Year as per their Calendar. In Northern states of India, this day is widely celebrated as Govardhan Pooja or Annakut and Vishwakarma Day, when people worship their instruments, arms and machinery.
The fifth day of Diwali festivities is celebrated as the Bhai Dooj or Bhai Beej or Bhai Teeka. Brothers visit their sisters on this day, and the sisters celebrate and prepare sweets especially in honour of their brothers, wishing a long, happy, healthy life and great success for them.


We've seen everything about this great festival. But it's also important how we should celebrate it!

Celebrate An Eco-Friendly Diwali: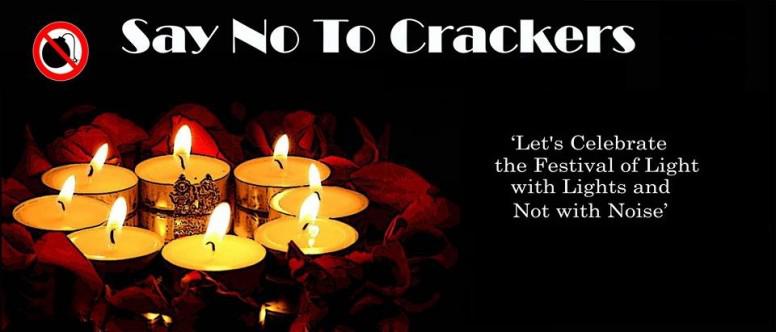 We celebrate Diwali by bursting crackers, rejoicing in the different sounds and lights they emit; either totally unaware of the repercussion or acting insane. But the truth is always not pleasing. Deepawali is meant to be a festival of lights; unfortunately, today it has also turned into an environmental and as well as a social concern. The incessant production, sale, and use of firecrackers during the festival are at the apex of the problem.

Diwali is a festival of joy, its foundation could not be based on the suffering and sorrow of others and harm to the environment. This Diwali let's take a pledge to not buy or use crackers, let's avoid using decorative lights, plastic decorative items, artificial colorants, and plastic gift wrappers. Let's avoid using conventional greeting cards for the occasion; rather go green by sending E-Greetings or generating a Facebook post. Let's enlighten our house with earthen pots, diyas and use natural fresh flowers for decoration. Let's remember that it is a festival of light not sound! It symbolizes the return of a much-loved King to his kingdom and it is not the right way to welcome king with noise and pollution.

This year, let's say NO to crackers and celebrate pollution free, an eco friendly Green Diwali!!



May the joyous celebration Of this divine festival fill your heart with never-ending joy and happiness!




Wish You All A Very Happy And Prosperous Diwali.
Rate