After I got the Oreo update in my Redmi 5 (rosy), there seems to be a notification which I can't remove.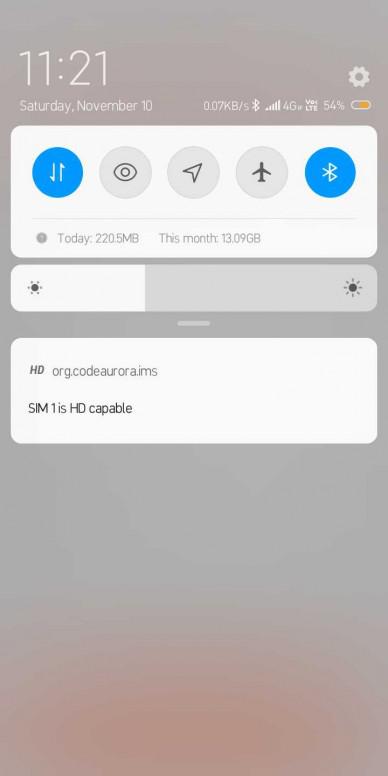 this says SIM 1 is HD capable
I've tried using Auto notification app and clearing org.codeaurora.ims app data but to no avail. Please tell me how to remove it as it's very annoying....
Any help would be appreciated!