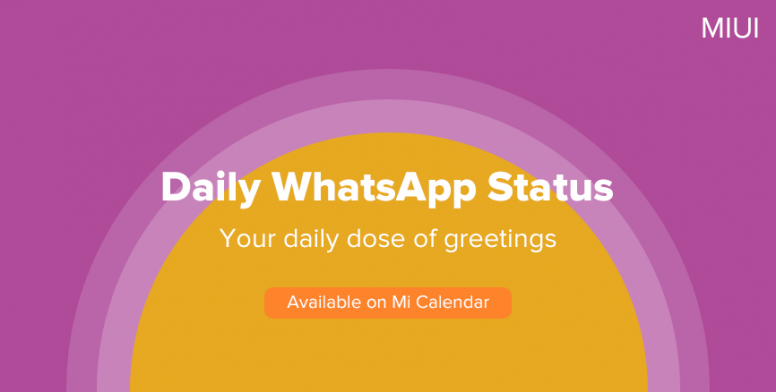 Mi Fans!
Technology has opened many doors to be connected with our loved ones, even though we can not remain physically in contact with them every day, To fill the void, of conversation, to be in touch and to share the common elements of interest, we use the digital mediums every now & then.
Once such habit we have cultivated over the period of time is, sharing various forms of greetings with our loved ones on any form of platforms we are connected with them, be it WhatsApp, Facebook or anything else, but at times, we might all agree on that, is kinda time taking effort to find the greetings everyday. Making the lives easier is the one closely bounded element of MIUI philosophy, and with that in mind, we are introducing 'Daily WhatsApp Status' card on Mi Calendar, which will give you 5 new greetings every day to share.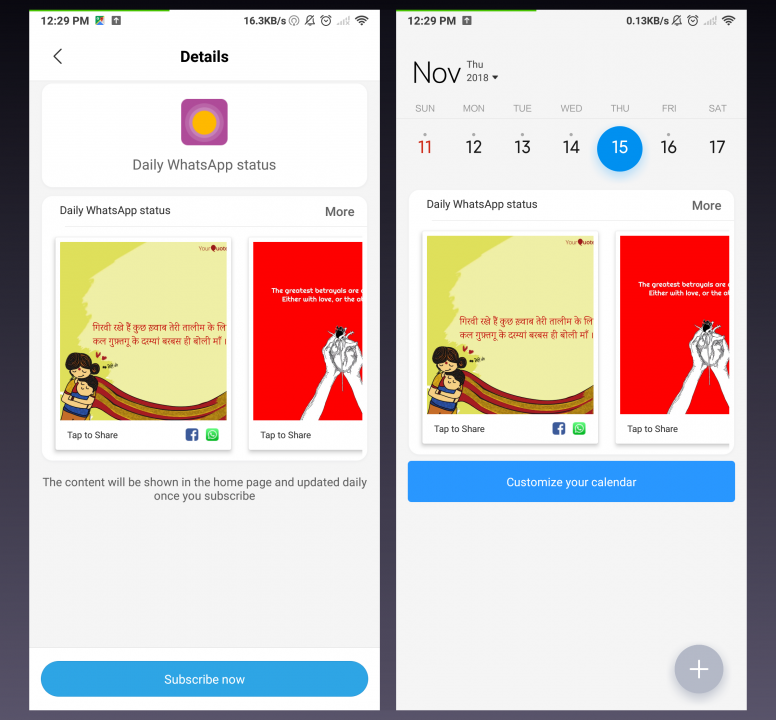 How to subscribe to Daily WhatsApp status Card
Open Mi Calendar app
Scroll till the end and tap on 'Customize your calendar' card
Find and press + on 'Daily WhatsApp Status'

You can even change the order in which the card content on Mi Calendar will be displayed on the homepage of Mi Calendar app, press settings icon on the top right at step 3 and drag to re-arrange.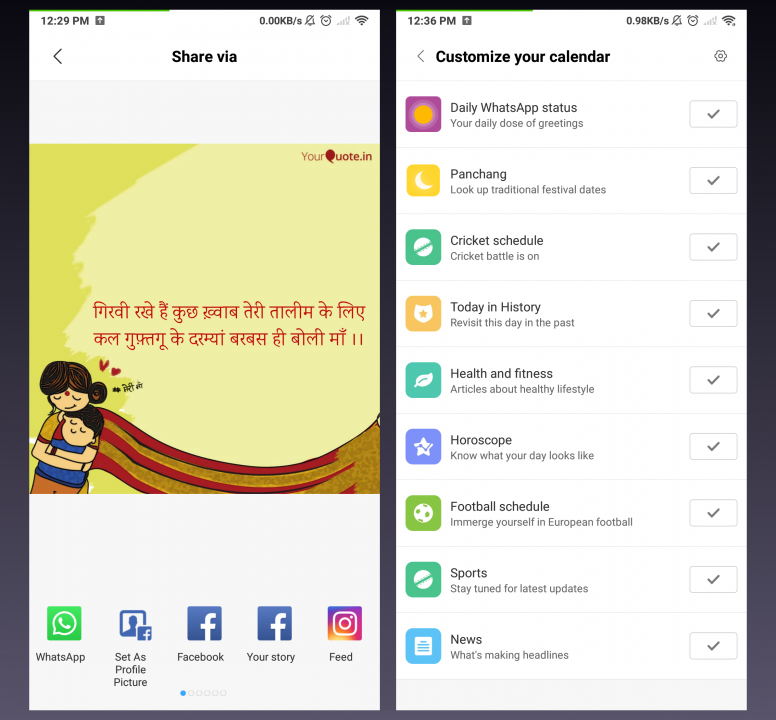 How to share
Subscribe to Daily WhatsApp Status card, as instructed above
Open Mi Calendar
Tap each greeting card to share to different mediums



Do note, the feature is currently available in MIUI Beta ROM and will soon be available in Stable ROM as well.