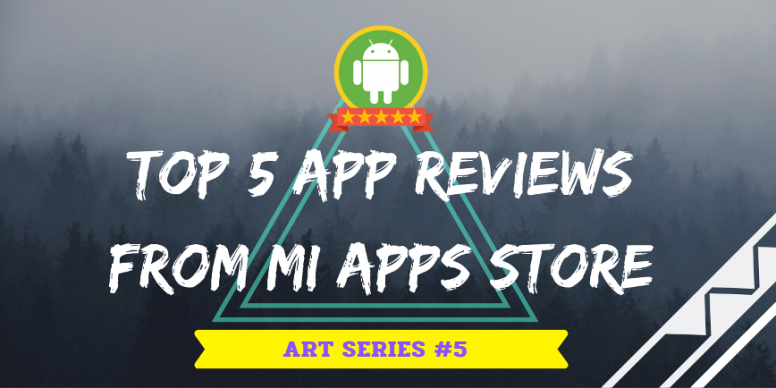 Hi Mi Fans!!
Greetings and wishes to you all from App Review Team. Welcome back to another new volume of our Biweekly App Review roundup. Nowadays there is an app for everything. You wake up in the morning with an alarm app and go back to sleep at night wishing good night to all of your friends with another app. This time we share one-stop thread for you. Mi Community App Review Team is the one-stop destination for all your apps needs. This is indeed where we compile the best of App Review threads you might have missed. Keep reading!


Drag race across the world's top cities behind the wheel of your favorite race machine! Drive your best turbo-charged Supercar across the world's most glamorous and popular cities in high-speed drag races. Raise the stakes, show your muscle, and then smash your way through rain, snowstorms or scorching heat, betting pink slips to win your rivals' cars on amazing 3D streets.

Read more:
[ART] Headspace: Meditation & Mindfulness
by
Maji George
Headspace meditation app will help you focus, breathe, stay calm, perform at your best and get a better night's rest through the life-changing skills of relaxation, meditation and mindfulness. Need a bit of stress relief during a rough day or guidance on how to sleep well at night? Headspace can help. All you have to do is download our free meditation and mindfulness app.

Read more:
[ART] Clip Stack - A Clipboard App
by
TuhinN
A Clipboard is a small board with a spring clip at the top, used for holding information which is being used currently. Clip Stack, saves the text that you copy in your Clipboard and keeps them in a proper list form. A Clipboard comes handy if you need to copy various information from sources and paste them at once rather than going 'to and fro' from the source to the Notes App.

Read more:
[ART] Coin Master: Welcome To The Globe Of Vikings
by
ganu@3
Coin Master is an endeavor epic journey where you will certainly crush your enemy with your sheer power and will. In the journey you will travel to mystical places as well as construct your village and rule the viking's empire.The only spin is you will do all these lovely things with playing slot machines,acquiring end variety of coins and spins.

Read more:
[ART] Truck Simulator 2018 - Simulating the real truck driving experience
by
#SK/
Crazy about driving simulators??? Then here is the Truck Simulator 2018 bringing you to experience the roads of Europe. Get into your truck , start that powerful Engine,... and go onto a journey towards your mission to deliver the goods on time and make your clients happy. Enjoy the thrilling drive with amazing graphics and colorful environment. Go , and download Truck Simulator 2018.

Read more:
That's all from App Review Section for reads this week. Hope to see you all with a new beautiful compilation Next Series. For now, I would like to thank all my fellow App Review Team Members for contributing their time and efforts to share these amazing threads for our Mi Fans. Don't forget to vote for your favourite threads and share your thoughts in the comments section below!
Vote for your favourite review from the list and help us
improve!
Rate