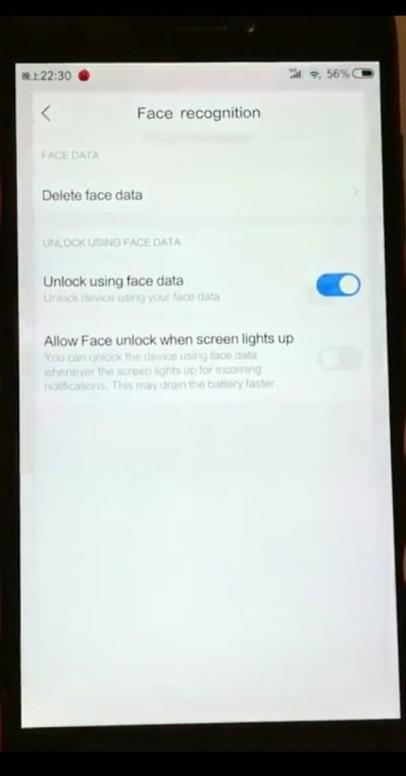 RIGHT NOW THIS FEATURE IS MADE AVAILABLE ONLY IN CHINA ROM WHICH IS MIUI 10.1.1.0 STABLE (SNAPDRAGON VARIANT) FOR REDMI NOTE 4 SD.

BUT YOU CAN FLASH IT EASILY .
LANGUAGE WILL BE ENGLISH IF YOU CHANGE IT DURING INSTALLATION.


FACE UNLOCK IS WORKING BETTER THAN REDMI NOTE 5 PRO. YOU CANT EVEN SEE THE LOCK-SCREEN AS SOON AS YOU PRESS POWER BUTTON.

USING RAISE TO WAKE & FACE UNLOCK , DEVICE GETS UNLOCKED AS SOON AS YOU DEVICE IS LIFTED.

YOU ALSO GET 9HRS OF SOT ON MODERATE USAGE ALONG WITH PRE ROOTED DEVICE ADN DOLBY-ATMOS ENABLED.

CHECK THIS YOUTUBE VIDEO.


https://youtu.be/TB6mGtvSO14

FOR DOWNLOAD LINK OF THE ROM, COMMENT BELOW.