Hi Mi Fans!
Canva is One of the Digital Platform that allows you to create Brochures, Posters, Notices, Banners etc. It has Lots of Presets are available, So just select the one you want and Paste your content. It quite easier than Traditional One.

1) Begin with Sign Up and log in
Canva provides a simple new way to design posters, banners etc. To use this, Go to and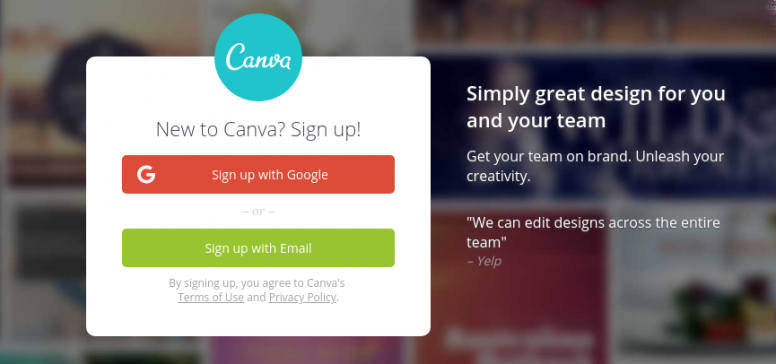 Select your user strategy, I selected STUDENT option because my works are related to Academics. To Create an account using either Google Plus or Any other Valid Email Address.

2) Browse the templates library to find and create the right content.



Canva has a collection of specific, professional templates for a wide variety of content. The templates page is arranged into categories -- types of content -- and subcategories for themes or topics. For example, you can choose between templates for posters and or presentations, based on the content marketing strategy you are formulated in the previous step. Plus, each one is already optimized in the right dimensions for things like banners, headers, and cover photos for specific sites like Facebook, Twitter or LinkedIn.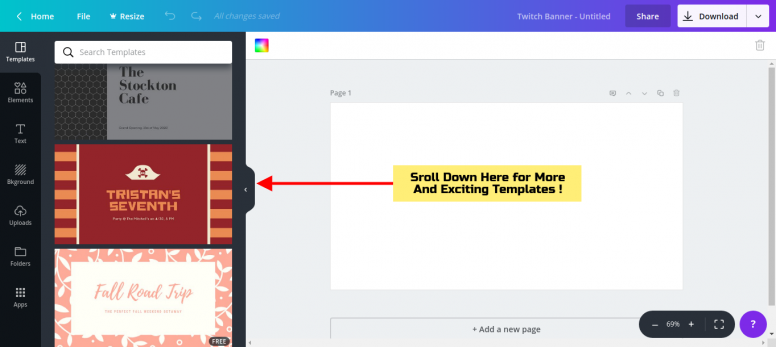 For our purpose, we'll start with web Banner template. It is better to Create a Banner either in 720W x 312H or 866W x 438H in MI Community. So type those size and go ahead. In the next steps, we'll show you how to edit this template using Canvas drag and drop design tools.



3) Find the right visuals to go with your post using Canvas built-in photo library.

To start, type a keyword or two into the search bar, and choose from any of the photos or illustrations -- that means no more Google image searches. The extensive photo library hosts a wide variety of subjects and themes, like abstract images, textures, landscapes, people, and animals. Once you've found the perfect image, just drag it over to your design, and drop it where it needs to go.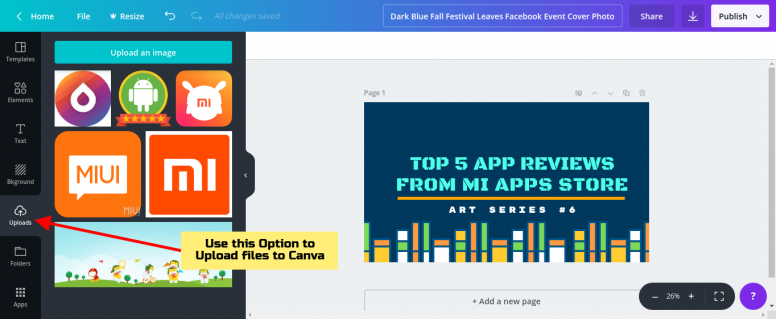 Canva also allows you to upload your own images and use them on your design, which is perfect for adding your logo and other branded visuals to content. (You'll notice the text has changed in the image below -- we'll get to that in our next step.)

4) create text through typography.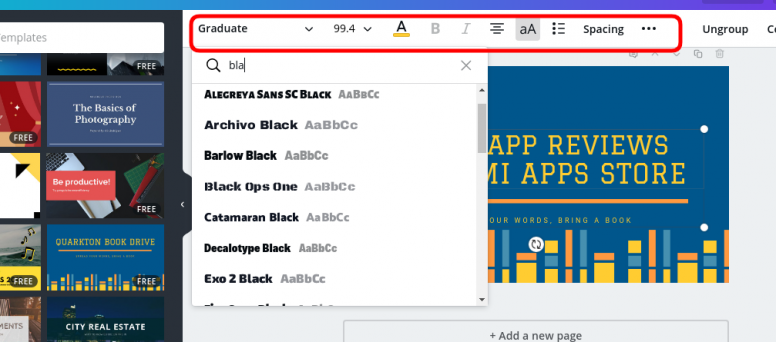 The best media content is a marriage of visuals and text -- remember the statistic we cited earlier about the shareability of copy that includes the right amount of imagery. However, making sure your font complements the rest of the visual content can be tricky. While some professionals have years of experience to help them pair fonts, Canva provides a shortcut: The font pairing tool.



First, pick your starter font. Then, this handy tool shows you the best font combinations for your chosen typeface, as well as real-life examples from the web.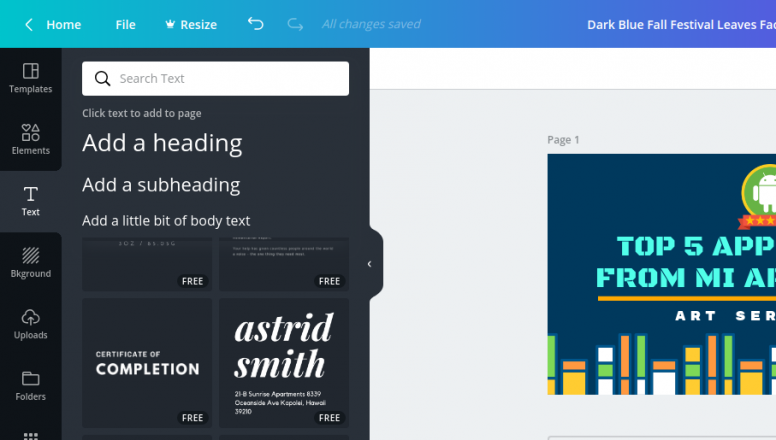 5) Enhance your image with a Graphics.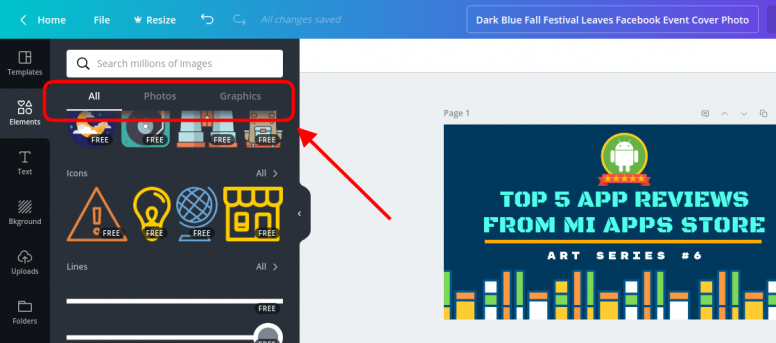 Filters are a great tool for easily changing the tone of an image. Plus, applying custom graphics, lines across your various posts can help to create a theme and tie your campaign together, boosting consistency and recognizability.

To add an Element, select your image, click on the Element button, then choose from any of them available in Canva. Use the slider to control the intensity of the filter. There are also advanced options that allow you to play with different settings like brightness, contrast, and saturation, or to add effects like a vignette.

6) Collaborate with a team, or post the visual to social media.
Canva allows you to collaborate with your team or design partners on a visual, within the same platform. Simply click on "Share", navigate to "Link," and choose the "can edit" option to generate a link that allows others to edit your design. Alternatively, you may choose the "can view" option to allow someone to see your design, without the ability to edit it.



Otherwise, you can post your final design directly to Facebook or Twitter. There's also an embed option, which generates the code to embed your design into your blog or website.



For other channels, or if you want an offline copy of your design, you can download an image file in a JPG, PNG, or print-ready PDF format. For our animal shelter visual, we'll download the flyer version of the design as a high-quality PDF file, to enhance its printed appearance.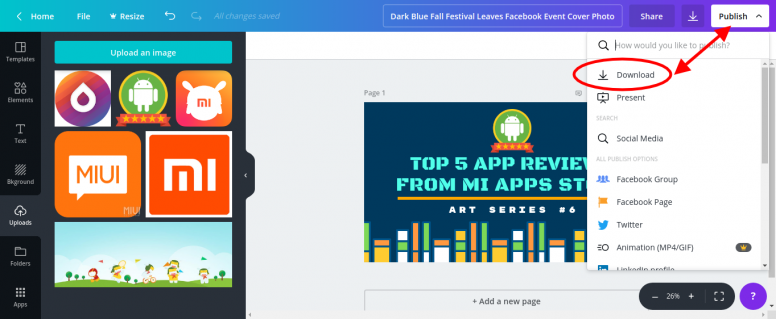 Despite the options we've covered here, there are actually many more designs and tools to explore in Canva. In addition to promotional visuals, you can create presentations, infographics, brochures -- and a lot more.

One of Canva's most differentiating factors, however, is that the above steps are pretty much the same across these different types of documents, thanks in large part to the ready-made templates. So don't let visual content design intimidate you. It's more than achievable -- and we can't wait to see what you come up with.
Source:[1], [2]
What are some of your favourite visual content creation tools? Let us know in the comments.
Rate