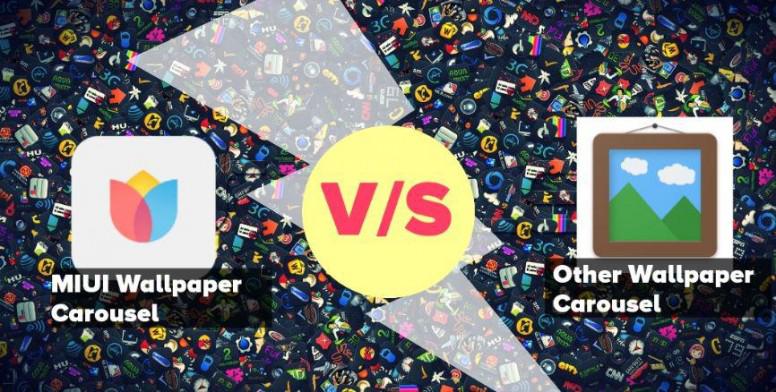 Hi Mi Fans,
Every Thursday we come up with a debate thread for our Mi Community users. This week we bring up another interesting topic which gives you information as well as changes your mood. It makes your device more attractive and beautiful. They also share you interesting facts and are easily customisable according to your needs and wants.



Any Guesses?


Yes, you are right. It's your very own Wallpaper Carousel that makes your lock screen more beautiful and interactive. You can customise your lock screen wallpapers and can also choose from the existing collections. Wallpaper carousel is very attractive and also shares information via YouTube and web-browser. Let's discuss more about it in detail below and find out what gives MIUI Wallpaper Carousel an edge over other Wallpaper Carousels.



Which Wallpaper Carousel do you use, and what features do you love in them?

Have some points to debate? Great, we would like to hear them all!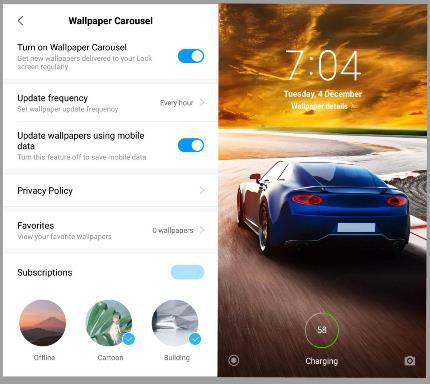 Features of MIUI Wallpaper Carousel:
Subsciptions: Different subscriptions are available like cars, bollywood, cartoon, food, creative, lifestyle etc.
Update Frequency: Change the update frequency of the wallpapers from 15 mins, 1 hour, 3 hours, etc.
Update via Mobile data: Update the wallpaper via mobile internet or WiFi.
Customisable: Easily Customise your wallpaper collection by adding your favourite gallery pictures too. (Available in beta for some devices).
Frequency of Gallery Images: Choose the frequency of gallery images that will appear in the Carousel.
Information and facts: The subscribed wallpaper contains some interesting facts or information that can be viewed either in the browser or YouTube.
Attractive and Beautiful collections: The set of online wallpaper are amazing with attractive and elegant colour that sooths your eyes.
Favourite: You can also favourite your favourite wallpapers and can view it anytime later.
Delete: Also you can delete those wallpapers which you don't want to view them again in future.
Share: Share your favourite wallpapers with your friends via the share button.

So without further delay, Let's start the debate!
MIUI Wallpaper Carousel Vs Other Wallpaper Carousels
Let us know your points in comments below, Which one do you like and for what features?


Rate