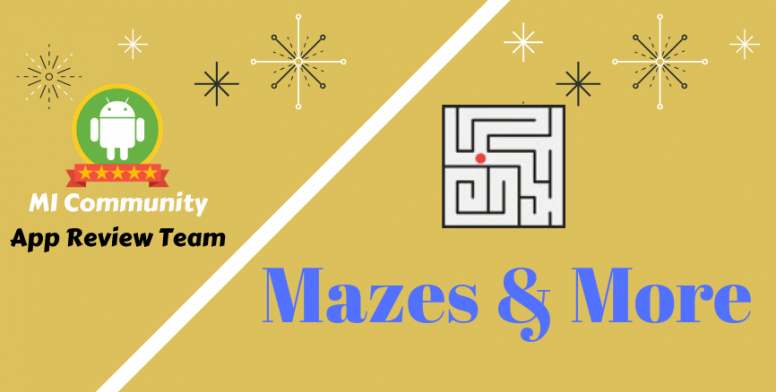 Hi MI Fans!
Mazes & More is a classic maze puzzle game with fun tweaks and surprises. Mazes, as the name states, we have to find a way to the hole. It's the simplest and mind challenging game, so let's start!. Just swipe your finger and guide the dot through the walls to find a way out and escape the labyrinth. Minimal 2D graphics make it feel like a classic and retro maze game, while new game modes keep the adventure fresh (and sometimes scary!). No marker needed. We don´t experiment with mouses or cheese.
MAZES & MORE KEY FEATURES
⏩
Easy To Play
: The game is played via Markers. Hey! Forget about Accelerometers and sensors about your device, You will need to touch the screen to show the way for Labyrinth.
⏩
6 categories
: Mainly the Game has 6 Levels. Different stages have different interesting names. Each stage contains many levels namely Classic, Enemies, Ice Floor, Darkness, Traps, Time Trial etc. You, Will, take too much of my time to complete. Once you played the game, you will found that Puzzles range from easy mazes to much harder and advanced labyrinths
⏩
Minimal and retro 2D graphics:
forget about complicated 3D mazes. This game makes we inspire our Past. Because most of us played these games on Nokia Phones!
⏩
Dark Level
: Wow! This is my favourite level, In this stage, The "Light" is available only with you. you won't be able to see anything except yourself. One of the Challenging one!
⏩
Time Trials
: You guys need to complete the level within the given time. Which is the very hard part of this!
PROS & CONS
▲ Simple & easy
▲ Many types of stages & Levels to Play
▲ Don't consume so much RAM
▼ Ads, that too poping video ads
▼ Personally, I didn't like the Interface!
MY OPINION
So MI Fans, Its the time to say Final Words, the mazes and more game is really brain teaser Game. Every step in this game makes a huge impact. Once you have taken a wrong step, Will collapse the whole game. This is the main point or the good point of this app!. Also, ads make it worst. But the app also contains many levels. I think the developer will change its UI to a more attractive one.
DOWNLOAD




That's all for today, see you again with another interesting app. Hope you all liked this review thread. If you have any queries, you can ask me in the comment section!!