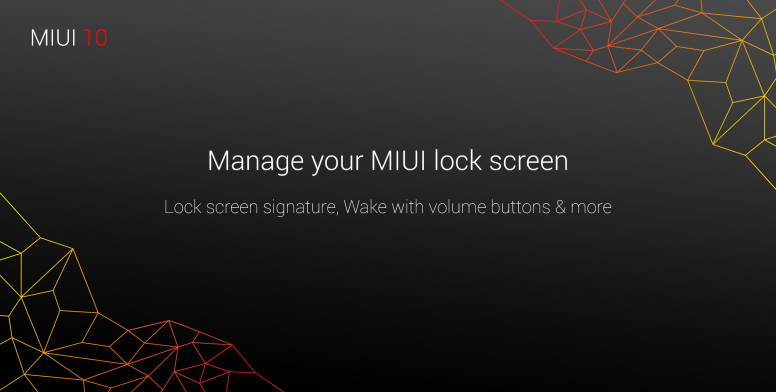 Hi MIUIsers!
When we talk about specific devices MIUI is always in the other side, where the focus being flexibility and user friendly is the main motive behind its development. Well we usually want to experience something unique creation for our device. With this note now one more time here I am with the tutorial to unlock the device with many smart technique which probably you should try.

Without late let's begin!

1. Use volume button for wake your screen

Steps:

Open "Settings"
Go to "Lock screen and password"
Enable "Wake with volume buttons"


Now you can wake your screen by pressing volume button.

2. Use volume button for launch camera

How to enable this:

From the previous screen enable "Launch camera" option.


Now you can launch camera by pressing volume down button twice.

NB: It will work only from your lock screen.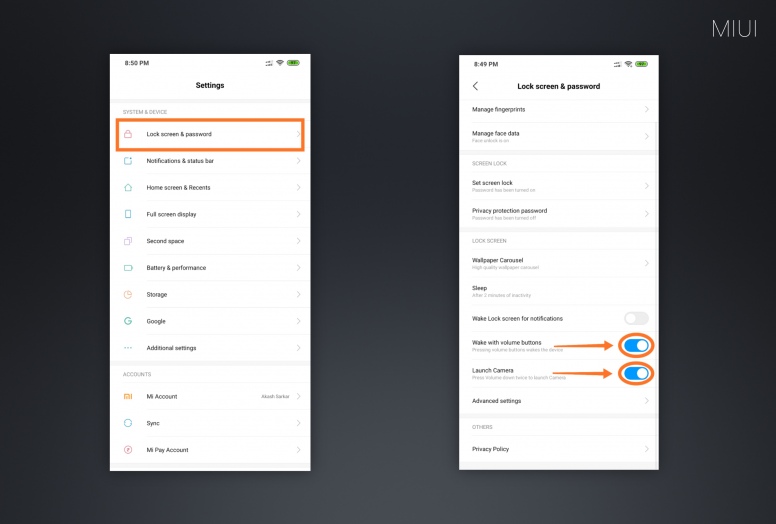 3. Set your lock screen signature
How to set lock screen signature:
From "Lock screen and password" go to "Advanced settings"
Tap on "Lock screen owner info"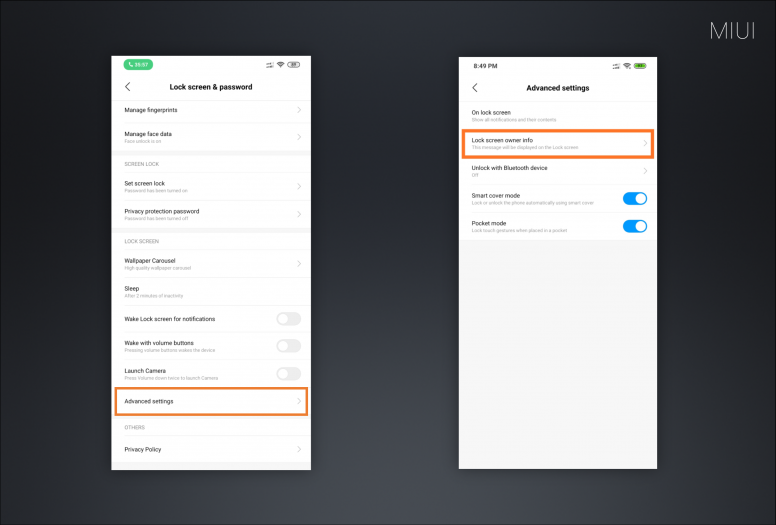 Enable "Show signature on lock screen"
Now type what you want on this given text box as shown in the screenshot for example I'm writing "Akash's POCO F1"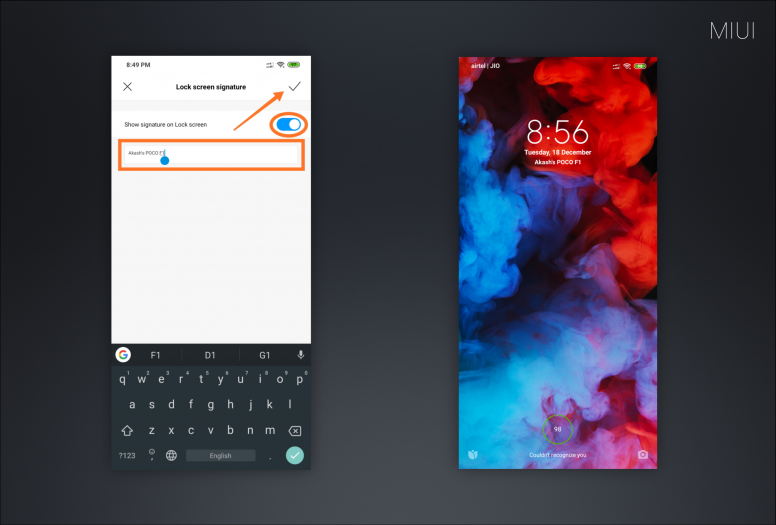 That's all! Now you can see the same text on your lock screen. Hope you will like this thread.




Have any question or feedback, do let us know in the comments below


About Mi Community:
Mi Community is Xiaomi Community's official Android app and a home for Mi fans in India. It helps you share your ideas and interact with other Mi fans on-the-move. It offers a fast and intuitive interface to post threads, reply, read the news and interact with others.

Mi Community App on Google Play Store:


What's hot on Mi Community:
My previous threads:
Rate