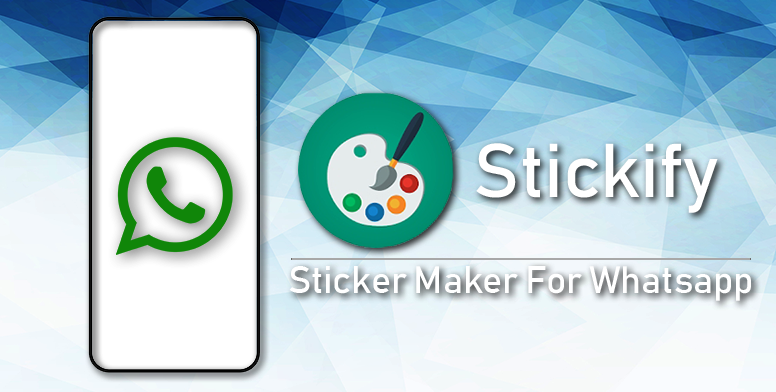 Greetings Mi Fans,
WhatsApp recently added the ability to share 'stickers' with your friends and family. A feature that offers much more than emojis. The flexibility we are referring to here is the fact that users can make stickers out of images including selfies, sketches, or even graphics. This adds more flexibility to the way users can express themselves. Stickers on messaging platforms are not really new, and rivals like Hike and Telegram have had this feature for years. As the stickers support has rolled out for all WhatsApp users in the market, one thing that is lacking is the support for making custom sticker packs.

According to the support guidelines by the company, users need to have some level of coding knowledge to make sticker pack apps that other users can install. However, it looks like the issue of creating custom sticker packs seems to have been resolved by a third-party app with the name "Stickify: Sticker Maker for WhatsApp". Other Android developers have also developed their own apps that allow users to turn their images including selfies into stickers. These apps include "Personal stickers for WhatsApp" and "Sticker Studio".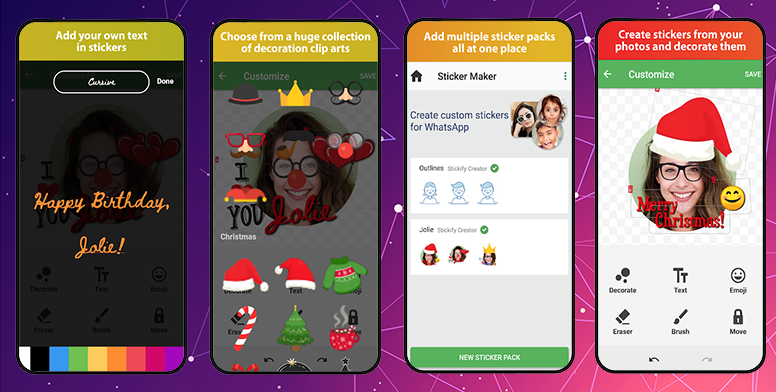 We are taking a closer look at "Stickify: Sticker Maker for WhatsApp" to provide you with a step-by-step guide on how to create your own sticker packs, and then load them onto WhatsApp.


Step 1






Step 2




When installed, open the app and tap on the button 'New Sticker Pack'.

Step 3




Open the sticker pack and you will be greeted with an empty screen with a Text Field for Sticker Pack's Name and Placeholders for stickers. Add a name of your choice.

Step 4




Tap on the (+) icon of the placeholder to add images you would like to convert to stickers for whatsapp.

Step 5




Choose any image file and you are good to go.

Step 6





Tap on the first button to switch between circle and square mode.Tap on the second button to crop the selected image.


[Tap to proceed to the next step]
Step 7





Tap on the Save button to save [Tap to proceed to the next step]
Tap on Decorate to Decorate the selected image with various effects
Tap on Text to add customized text to your image
Tap on Emoji to use any emoji as a picture on top of your image to make it look more expressive
Tap on Eraser tool to erase any portion of the image [Especially Backgrounds]
Tap on Brush to doodle on your imageLock button locks and unlocks the position of your image

Step 8





Tap on the (+) icon to add more images of your choice and repeat the same steps above.
Tap on Continue to Save the Sticker Pack

Step 9





Click on Add to Whatsapp to add the prepared stickers to Whatsapp for use.

Step 10


Voila!! You have succesfully created your personalized stickers!
Please feel free to drop comments below if you have any concern.

Rate