Hi MI Fans!
Gboard is a virtual keyboard app developed by Google for Android and iOS devices.
It was first released on iOS in May 2016
, followed by a release on Android in December 2016, debuting as a major update to the already-established Google Keyboard app on Android.
Gboard features Google Search, including web results and predictive answers, easy searching and sharing of GIF and emoji content, a predictive typing engine suggesting the next word depending on context, and multilingual language support. Updates to the keyboard have enabled additional functionality, including
GIF suggestions
, options for
a dark colour theme
or adding a
personal image as the keyboard background
, support for
voice dictation
, next-
phrase prediction
, and
hand-drawn emoji recognition
. At the time of its launch on iOS, the keyboard only offered support for the English language, with more languages being gradually added in the following months.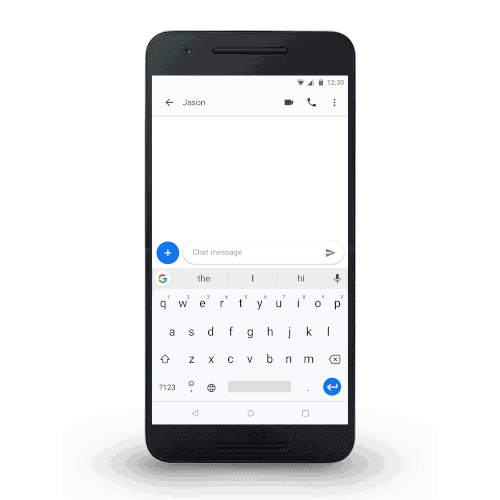 After 2 years of its launch,
Gboard virtual keyboard now includes support for 500 languages on Android
. This according to Google means that more than 90% of the world can now type in their first language with Gboard. Gboard currently supports more than 40 writing systems, ranging from alphabets used across many languages, like Roman and Cyrillic, to scripts that are used for only one language, like Ol Chiki. The keyboard layouts are customized for each of the language varieties for more natural communications, as are the autocorrect and predictive text features.
Google says that in addition to designing a new keyboard layout, every time a new language is added to Gboard, it created a new machine learning language model which trains Gboard to know when and how to autocorrect your typing, or to predict your next word. Hitting such a milestone in such a short period is an achievement itself for Google, since adding new language needs to have enough written text to train the AI. That's simple for English, but for many of the world's languages, though, this process is much harder.
Gboard's stock theme is a little boring (and bright), but you can easily change it to something more to your liking. The available options have increased in the latest build of the app, too. There's a new solid colour that should match that not pink, as well as a number of slick gradients. In the latest update, Google has added a selection of dark and light gradient themes. There's also the new "sand" solid colour. Additionally, Gboard seems to take into account the colour of your keyboard at the system level. Dark themes retain the dark navigation bar and light themes get a white bar.
Source: Android Police, Fonearena
So, MI Fans What do you think about this, Share it in the Comments Section
For More Tech Articles; Follow Us On
Thanks For Reading
Rate