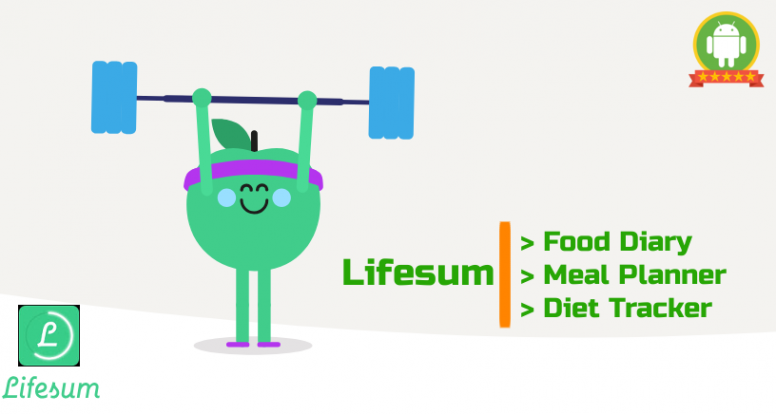 Hey MI fans!!

Nowadays Fitness have importance in human life. So many Diet/ Health App is available in the App Store. Did you wish to an app with Diet plan, food diary, calorie counter & healthy recipes, all in one convenient place? Yes, we have found one for you !. Reach your weight loss goals with food tracker Lifesum! Check Out More About this App!



FEATURES

✒ DIET TRACKER & WEIGHT LOSS
The app comes with personalized Lose weight, personal diet plan & weight loss tracker. You can take the test to discover which food planner is the right one for you. From a keto diet to low carb and everything in between, It has the right plan to suit your schedule & lifestyle. So if you are well wisher go ahead!
✒ RECIPES & MEAL PLANNER
Diet Plans have an important roll in names of Food that we eat. Healthy recipes will help you stick to your plan. Stuck in a keto diet rut? Explore recipes to beat the sugar cravings or search for low carb snacks. Can't decide what to have? Check out the meal planner for ideas, which available in App.
✒ FOOD PLANNER
Calorie counter & food tracker functions help you see your daily nutrition values at a glance. Did a workout today? You can decide which food is suitable for the day!.
✒ FOOD DIARY & NUTRITION TRACKER
Macros are myth-busting - it's easy with macro calculator & nutrition tracker. Make sure you reach the right type of energy composition to help you feel at your best. Simply scan barcodes for macros and nutrition information, or enter manually to know more about the nutrients. Quite Easy, isn't?



PREVIEW

PROS & CONS

▲ Diet tracker & diet tips for any goal - lose weight & eat healthily

▲ Calorie counter & food tracker with a barcode scanner for easy logging

▲ Macro calculator - see your daily macros, nutrition & calories

▲ Meal planner - access delicious recipes for any plan
▲ Weight loss tracker - see your progress at a glance

▼ Excise & Workout plan is Not available
▼ Integration with other apps was available only in the premium version
▼ Sign Up & Accounts creation is needed to use the app


MY OPINION

Lifesum, The App which integrates with Google Fit and S Health, so you can export nutrition and exercise data from Lifesum to Google Fit and S Health, and import fitness data and weight and body measurements back to Lifesum. For extended features such as specialised diets and detailed nutrition information, you can sync with fitness apps such as Moves, Nokia Health, Fitbit, Jawbone, Endomondo and Runkeeper,and get the Lifesum Premium membership. So what are you waiting for Click the Download Button Now!



DOWNLOAD




That's all for today, see you again with another interesting app. Hope you all liked this review thread. If you have any queries, you can ask me in the comment section!!
Rate