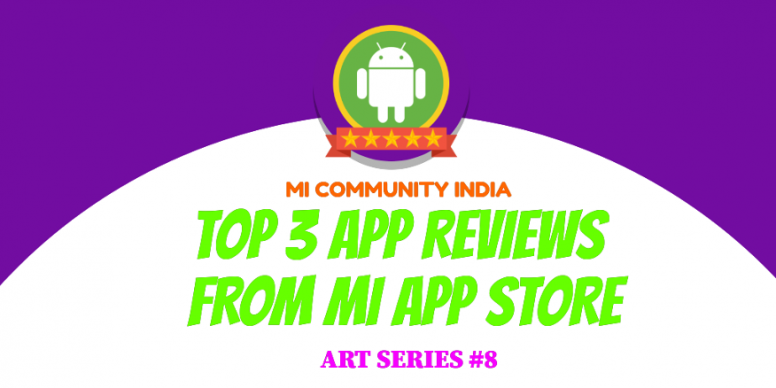 Hi Mi Fans!!

Greetings and wishes to you all from App Review Team. Welcome back to another new volume of our Weekly App Review RoundUp. Nowadays there is an app for everything. You wake up in the morning with an alarm app and go back to sleep at night wishing good night to all of your friends with another app. This time we share one-stop thread for you. Mi Community App Review Team is the one-stop destination for all your apps needs. This is indeed where we compile the best of App Review threads you might have missed. Keep reading!



[ART] MAPS.ME – Offline Map and Travel Navigation by wrony1119
Maps.me is free navigation app and GPS app. It features offline maps, turns by turn directions, and updated maps via OpenStreetMap. Maps.me trusted by over 100 million travellers worldwide. Maps are updated by millions of OpenStreetMap contributors daily. OSM is an open-source alternative to popular map services. It should work for most people most of the time. Some have reported some issues here and there, but nothing overly worrisome. The app is completely free with no in-app purchases. There are some ads, but they aren't a big deal.

Read more:
[ART] TunnelBear VPN - Bear Which Tunnels You Anywhere, Swiftly & Safely.
by
TuhinN
The Internet is blooming, everything is available online, from basic needs like groceries to furniture. But with this ever-increasing dependency on the internet has caused several people to think about how secure they are and how their data is handled by the website they interact with. TunnelBear is a VPN (Virtual Private Network) which encrypt your communication, masks your identity by hiding your true IP and keep you away from binary thirsty human beings. Also, unlock the multimedia contents which aren't available in your country.

Read more:
[ART] Step Counter - Pedometer Free & Calorie Counter
by
Maji George
Nowadays Fitness have importance in human life. Walking is the most recommended exercise in the world. to track the walking activity we want a Pedometer. This pedometer uses the built-in sensor to count your steps. No GPS tracking, so it can greatly save battery. It also tracks your burned calories, walking distance and time, etc. All this information will be clearly displayed in graphs. It just a tap way, let's check it!!

Read more:
Vote for your favourite review from the list and help us
improve!
Rate