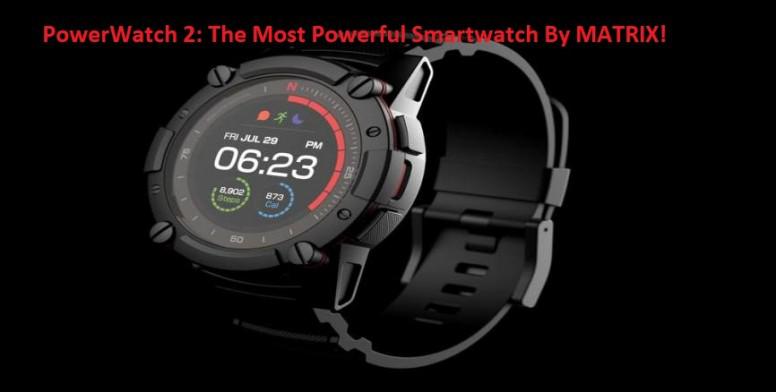 Hello Mi Fans!
Matrix, a California-based company, is known to use body heat to charge smartwatches, the company took things a step further with its latest device, the PowerWatch 2, which comes with aesthetic upgrades, along with the ability to juice up with solar power. But the fact that you hardly need to plug the watch in to charge it won't mean much if the watch can't tackle all the necessary smartwatch features — so what can this device do and will you want to wear it every day? Let's take a closer look.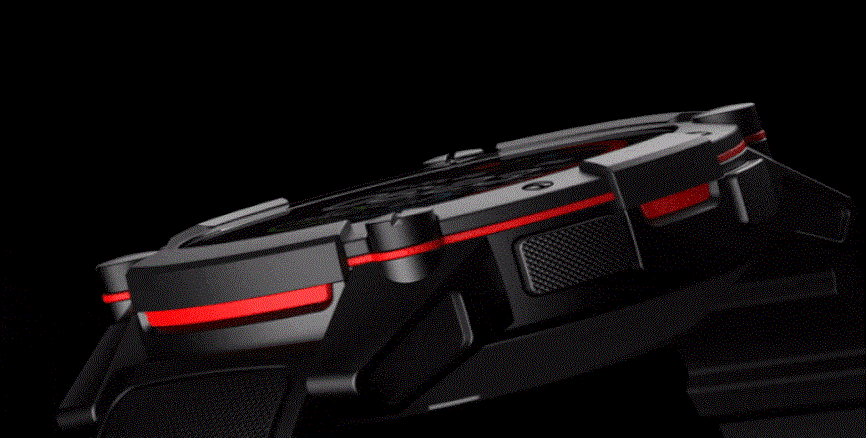 THINNER CASE, COLOR DISPLAY
The PowerWatch 2 has a 42mm case, which is smaller in comparison to the PowerWatch X's 52mm case. For those with smaller wrists, it's a much better fit. Sadly, the case itself is thicker than ever, coming in about 1.5mm thicker than its predecessor at 15mm. It helps that the wrist bands are a little thinner.
The watch has a rugged look that isn't our preferred style, but there's no denying the design has been streamlined and made more compact over a bulky crown for flat buttons on all sides. There are also fewer flourishes on the bezel of the watch, which improves the look of the watch considerably; there's just less going on, which makes it look cleaner visually. Sandwiched in between the aluminum case is a red lining for added flair. It makes the matte black color pop.
NEW BUILT-IN FITNESS FEATURES, AN ADDITIONAL LAYER OF POWER
100% charge-Free, No messy cables or external batteries
Onboard Thermoelectric and Solar-Cell Power
Built-In Intelligent Heart Rate Monitoring
Onboard GPAs for precise location tracking
Full-color LCD display
Power Meter to track the energy you produce
Most accurate calorie counter on the market
Advanced push notification
Measures pace,distance,steps,sleep,cadence, and more
New and improved iOS/Android companion apps
Integrated with 3rd party health & fitness platforms
Water resistant to 200m
The silicone rubber strap is tough and durable, yet comfortable hypo-allergenic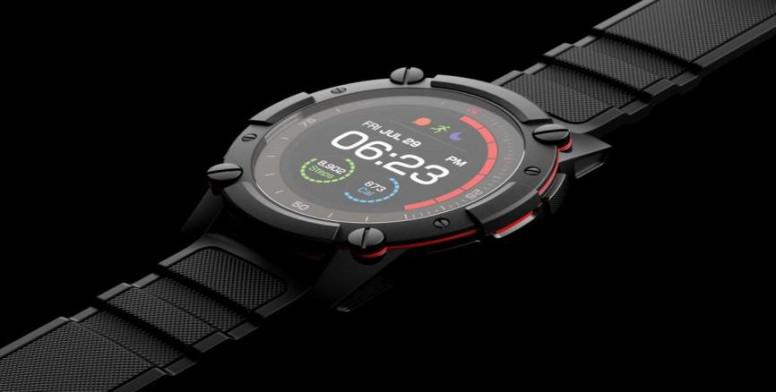 PowerWatch 2 is designed with improved thermoelectric generators and all-new solar-cell technology, constantly generating more than enough energy to operate the built-in intelligent heart rate monitor, wherever, whenever,
With a diameter of 47 mm (1.85 in) and a thickness of 16 mm (0.63 in), it's not the most svelte of smartwatches, and that custom OS might make third-party integrations tricky (with the likes of Spotify, for instance). Those are the only potential negatives in what looks a very comprehensive package though.
Normally, with this many features on a Wear OS smartwatch, we'd worry about whether the watch will last the full day. But Matrix has made sure to account for this by adding solar cell technology. In addition to using body heat to generate electricity, power is also converted when the watch takes in solar rays. It all works in conjunction. Thankfully, you don't need to be in direct sunlight for the PowerWatch 2 to absorb the sunlight to turn into solar energy as long as there is even the slightest exposure to light, whether that's through windows inside of a building, the watch will be kept juiced up.
Daily metrics are also displayed in detail in organized bar graphs, and whether that's steps throughout the week or the number of calories burned during the day, the app will allow you to pinpoint your activity right down to the hour. There's also a graph that measures sleep activity, so you can see the amount of time slept as well as when you were awake and/or restless.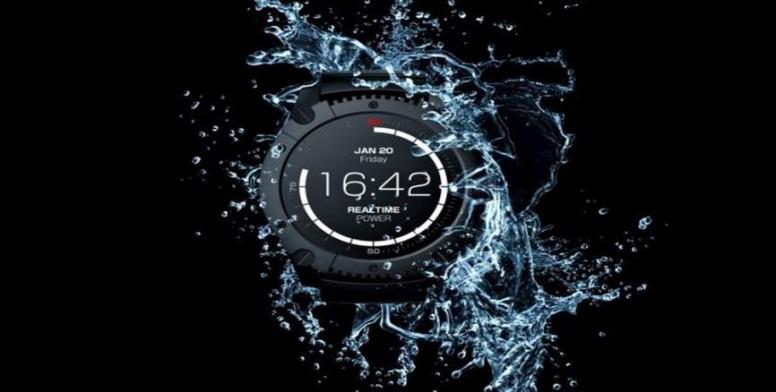 The PowerWatch 2 is rugged enough to sustain intense activity and survive its fair share of drops. It's also water resistant up to 200 meters, so you can take laps in the pool and shower with it on, though Matrix doesn't recommend any kind of deep diving.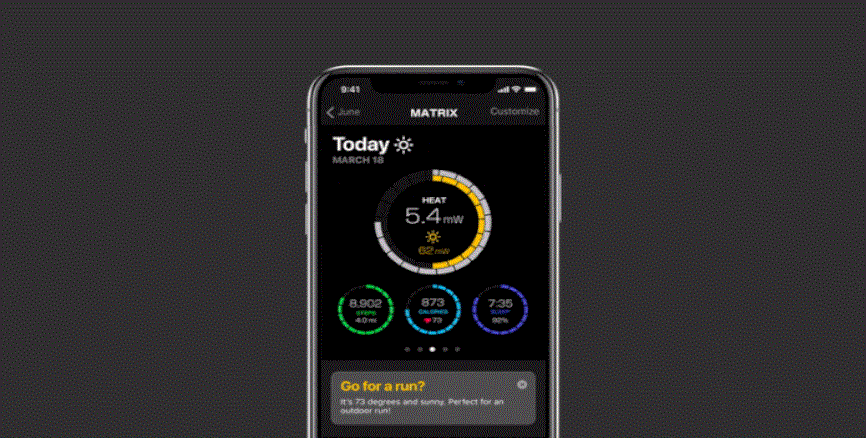 Software shortcomings
What might make the PowerWatch 2 a harder sell to the average consumer is the lack of apps and software compared to the Apple Watch 4 and leading Android-powered smart watches. While it will run Strava, Google Fit, and Apple HealthKit out of the box, Matrix said, the entire watch runs on a custom OS – which was necessary to ensure it doesn't drain more battery than the PowerWatch 2 generates.n fact, many of the watch's internals were custom-made by Matrix to ensure its minimal power sipping. It's unclear if this will pose problems for developers creating apps for the wearable. In any case, the PowerWatch 2 will have iOS and Android apps paired with the device. Setting those up should be easier this time around, with a QR code users scan through the app to swiftly pair device and wearable.
Some of the PowerWatch 2's other useful features include GPS tracking, heart rate monitoring, a compass function, pace, and even cadence tracking. Most of these features are already present on other wearables, including the Apple Watch and Galaxy Watch. But once again the PowerWatch 2 has another trick up its sleeve, granted by the unique way that it stores power. Because the wearable is constantly calculating and tracking the body heat you produce (then converting it into thermoelectric power and storing it), it also has an energy production counter. Yes, the PowerWatch 2 can tell you how much energy it's receiving from you.
Be the first to be informed: Follow us
Recommended Threads:
Big Thanks to
Thanks to Our Beloved S Mod@Furqaan SaikhAnd Our Mods@Patitapaban&@Harisankarg For Continuous Inspiration And Guidance And Supervision
Thanks for Reading
Rate