Hello Mi Fans!
Here's a versatile everyday travel bag called Bento Bag from Nomad Lane. No, it is not a lunch box despite its name, but like its namesake, it is as capable, if not more capable, and it is crazy stylish. TBH, it did not sweep my feet off the ground when I first saw it, but then I saw it being opened and I was like, wait for what? A regular shoulder bag that opens like a suitcase? Now, that's super cool. Bento Bag is a lightweight personal item bag that is a carry-on companion and as such, it is designed to go through airport security with minimal hassle. So Let's talk about Bento Bag now.
BEHIND THE DESIGN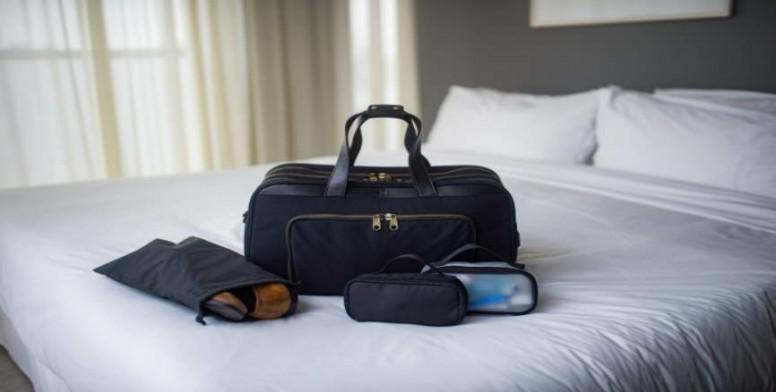 TRAVELERS, AND TOURISTS.
We believe that traveling makes us better people. We value adventure over certainty and taking risks over going down a well-worn road. We choose to leave our comfort zones because every trip brings us closer to understanding the world and the people who live in it a little more. We travel the miles because our souls seek to make connections across cultures, and in doing so we recognize a little bit of ourselves in them. At the end of the day, we know that every step has the power to change our perspective.
WHAT YOU CARRY MATTERS.
Your next adventure is just around the corner and you need to be ready at a moments notice. And just as importantly, you like getting to places in style, without breaking the bank. We don't believe in compromising at least when it comes to function and form. Thoughtful design is at the heart of everything we create because we know that you have got places to see and things to do.
VERSATILE CARRY-ON COMPANION FEATURES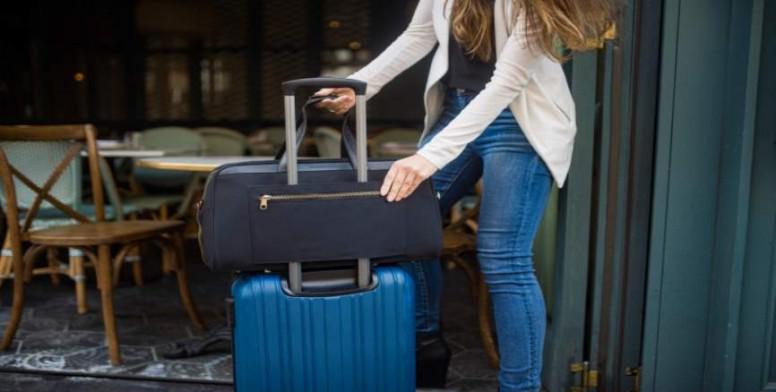 Shoulder strap for convenient carrying
Comfortable handles
Trolley Sleeve to slide over carry-on handles
Water bottle ring clip
Opens down the middle like a suitcase for easy packing
Tech organization pouch for management of cords & chargers
Clear toiletry pouch for easy access at security
Padded internal pocket that fits up to a 15" MacBook Pro that can easily be accessed from a top zipper
Stretchy pockets for cellphone, passport, headphones etc.
Pen slots
Key leash for easy retrieval
Zippered cash pocket

Breeze Through The Airport: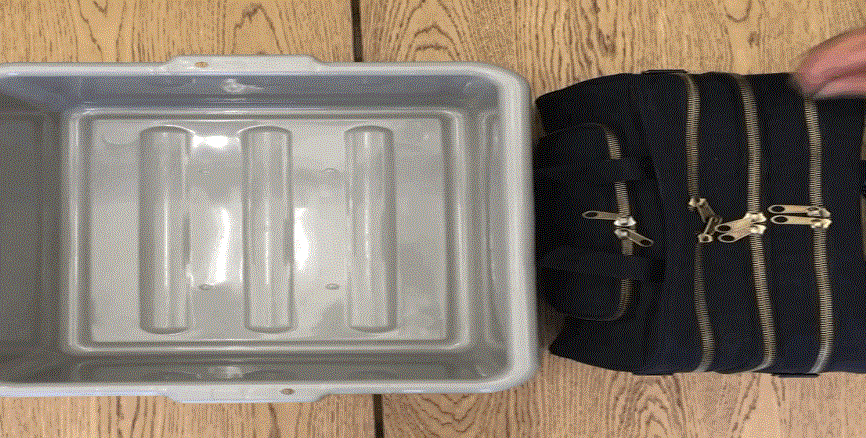 Security-Friendly Pockets Instead of digging through your bag at security, the Bento Bag has specially designed pockets for the things you need to reach quickly. There's a built-in padded laptop pocket at the center of the bag that can quickly be reached via the top access zippers. It also has two top access pockets that can hold your toiletries and tech gear.
External Pocket for Travel Essentials:
The external front pocket of the Bento Bag allows you to easily reach things you need, like your passport, phone, and keys. This pocket includes four stretchy pockets, 1 passport pocket, 3 pen slots, a zippered cash pocket, and an attached key leash. Gone are the days of losing your most valuable possessions in the airport shuffle.
Multiple Ways To Carry: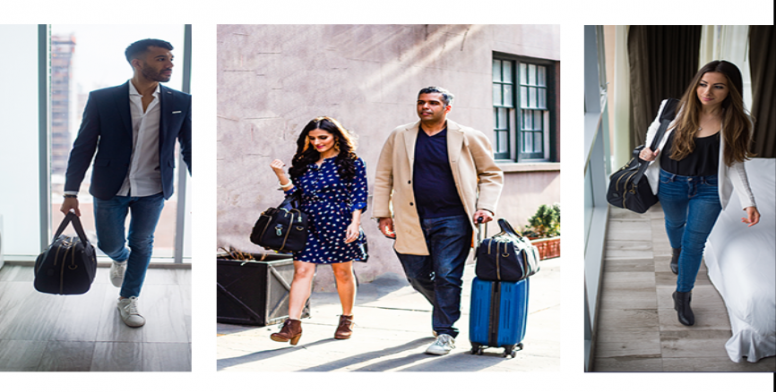 The Bento Bag can be carried in a variety of different ways. For airport use, it slides easily over your carry-on. The Bento Bag also includes an adjustable padded shoulder strap for convenient carrying for the weekend, to the gym or on a train. It also has comfortable microfiber handles so it can be used as a laptop bag for work.
Never Lose Power: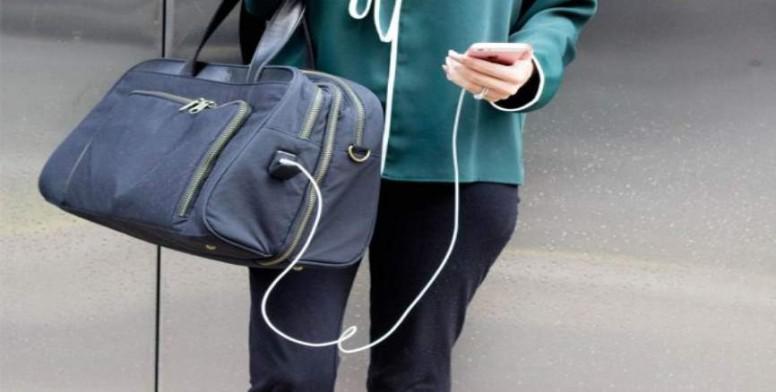 A low battery can be extremely disrupting, especially when traveling. That's why we built easy access charging port for your devices within the bag. Pop in any standard battery pack and you're ready for a day on the road.
Materials: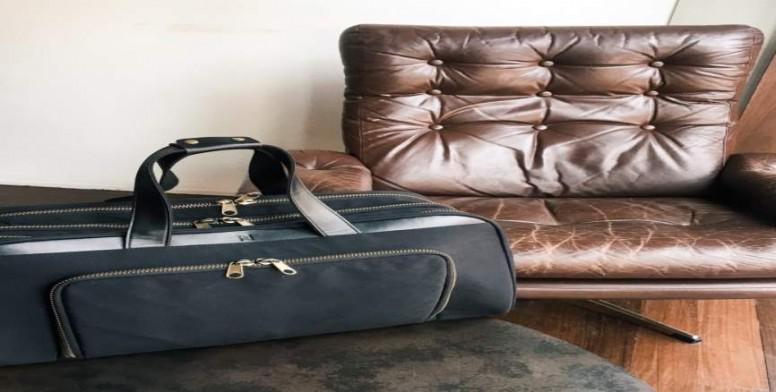 The Bento Bag is designed with lightweight, durable and modern materials that are as earth-friendly as possible. Fine Weave Nylon The exterior of the Bento Bag is constructed with a lightweight fine weave water-resistant nylon. Metal Zippers All exterior zippers are extremely durable and stylish brass metal zippers. Microfiber Leather Accents The bag's handles and straps are crafted with luxury microfiber leather. Microfiber is an innovative leather replacement that is animal-friendly. It also weighs less and has the same tear-resistant properties as leather. Metal Feet The Bento Bag includes metal bag feet to keep your bag off the ground, which comes in handy for sticky situations like airport bathrooms.
Say hello to the Nomad Lane Bento Bag, the ultimate personal item bag. It's lightweight, charges your phone, slides over your carry-on roller and has easy access pockets for all your in-flight or road gear.
Be the first to be informed: Follow us
RecommendedThreads:
Big Thanks to
Thanks to Our Beloved S Mod @Furqaan Saikh And Our Mods @Patitapaban & @Harisankarg For Continuous Inspiration And Guidance And Supervision
Thanks for Reading
Rate