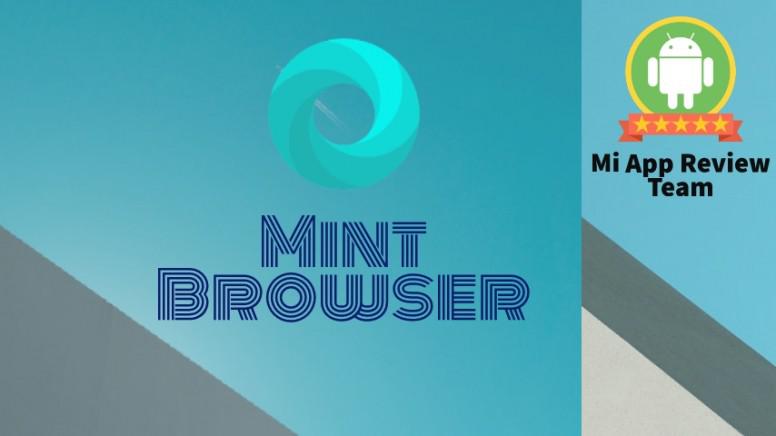 Namaste, Mi Fans!
The Internet is everywhere, almost every App is internet-oriented, be it a taxi service, food order, product delivery or anything we name it.
And here comes a task of Browser to assist you to surf this digital world, type the URL and you will be directed to that website.

You have Xiaomi Android One Phone and missing your favourite Mi Browser of MIUI? Mint Browser is what you need!
Mint Browser is from Xiaomi, it's looks and feels exactly like Mi Browser and it can be installed to any Android phone but comes in tiny app size.



SCREENSHOT




FEATURES


1. Lite UI/Tiny App Size:
If you hate the news feed of Mi Browser, it is not included here, so the UI looks cleaner and the app size is lower taking less space on your phone.
2. Save Big/Reduce Data Usage:
The data saver does not load any images/compresses the images to load website faster, saving your metered connection.
3. Reading Mode:
Reading an article, switch to reading mode, making the text on the website look easier to read and reduced eye stress.
4. Night Mode:
A must-needed feature in any browser for all night owls. Making website background darker and text brighter, making it comfortable to surf.
5. Voice:
Use your speech to search anything.
6. Incognito Mode, Download Manager, Tab Layout Modes...



PROS & CONS


PROS:
1. Low App Size/No Ads.
2. Clean UI.
3. Night Mode/Reading Mode.

CONS:
1. None!



MY OPINION

Mi Browser is great except the News Feed which I never found useful also Mi Browser has lots of features which aren't used often.
The Mint Browser is a clean, trimmed version of Mi Browser, which is the reason I liked it. It's great if you are in search of the alternate browser which looks like Mi Browser without the clutters.
DOWNLOAD
Note: Download Link works only on Mi Community App/Mobile Website.

Rate