Hello my previous thread got deleted because i just shared youtube link but now i will write all the steps....

Hope this may not get deleted and add video tutorial link at last after writing all the steps for refrence..

So lets start the process.

Firstly ,

Q.what 4g /Lte advanced is ?
Ans. LTE-A IS A TECHNOLOGY WHICH JUST COMBINES PRESENT LTE SIGNAL OF VARIOUS FREQUENCY …
AND HENCE GIVES FASTER SPEEDS !!!!!
In India Jio4G deployed CA on Band 3 5, Band 5 40 or Band 3 40 & also 3CAWHILE airtel deployed CA in B3 B40 .
PREREQUISITES:

1. Bootloader must be unlocked.2.A working pc and usb cable and ur mobile with Qualcomm chipset.
3. Stock ROM recommended for this process(custom ROMs may also enter Diag mode by dialing ####8899# on Lenovo INSTEAD of Step 7 below & Xiaomi phones also has a code *#*#717717#*#* to enter Diag mode)

4. Minimal ADB & Drivers should be installed on PC and phones USB debugging mode must be ON. (IF you've installed Qualcomm drivers before & Your PC desktop isn't showing "Test Mode" in bottom right corner then give this command in cmd.exe (run as admin)

bcdedit /set testsigning on)

Then Restart your PC.
Link for required tools for PC:

QPST: https://androiddatahost.com/w68st

QXDM: https://drive.google.com/file/d/1kVG...dZYO9HF94/view
NOTE: While installing these tools it is recommended to only install through "run as adminstrator" on SETUP.EXE file presented inside those folders, dont try to install via .msi or other file. For QXDM there is an information folder read it just after installing QXDM dont be in hurry to open programme just after installation.
STEPS:

1. Connect phone to PC via USB with phone in ON state.

2. Trigger USB Debugging OFF then ON again (Optional)

3. Open Minimal ADB.exe with administrator rights.

4. Type "adb devices" Your phone must be listed there.

5. Type adb shell

6. Type su
You must grant SU permission in phone.
7. Type setprop sys.usb.config rndis,diag,adb

You will hear beep/vibration. It means your phone entered in diagnostic mode. NOTE!!!! = You can also dial *#*#717717#*#* to enter directly in diagnostic mode in Xiaomi phones. You can also search code to enter other Phone those allow to enter Diag Mode via code on Dialpads.SO NO NEED TO BE ROOTED!
For confirmatin of that ur device is properly attached ,Open QPST Configurations(as an admin.) check you phone is connected as Diagnostic mode in port tab and showing enabled.
8. Then open QXDM Professional tool(as admin.). Go through options;communications and check your phone port is selected in target port as shown in video below.
9. Click NV Browser in View section. Go to RF-LTE in category filter. (If you wanna enable additional LTE BANDS CLICK only "LTE" in category filter)
10. Below box search for RFNV LTE B(x=No.) CA BC CONFIG (you will find it at the very bottom With ID 70xxxx)
EX. For IND Jio4G B5 B3 B40 CA, find "RFNV LTE B5 CA BC CONFIG" AND click Read on right bottom. This will read default values. Type 549755813908 in INPUT and click Write to overwrite the values. By this CA will only be triggered in your Phone when you phone latch to B5 as base LTE network.YOU can also give a try by putting same or different configurations value on B3 & B40 as well. For IND Airtel You can put 549755813892 in RFNV LTE B3 CA BC CONFIG ; RFNV LTE B40 CA BC CONFIG for B3 B40.
11.Wait for half a minute, disconnect USB cable and REBOOT your phone. Wait for a minute...You will see 4G !!!!!

Hurray!!!!!, U just enabled 4g and now more speed are awaiting for you.I hope everyone got to know how to enable 4g .But for those who arent able to understand or are in doubt... Plzz refer the following video.Video link for reference = https://youtu.be/RQLJ-d6adbkI am here and if encounter any problem let me know in comments and some screenshots of network speed which i got on 4g are posted at end of video and this thread. Thanks.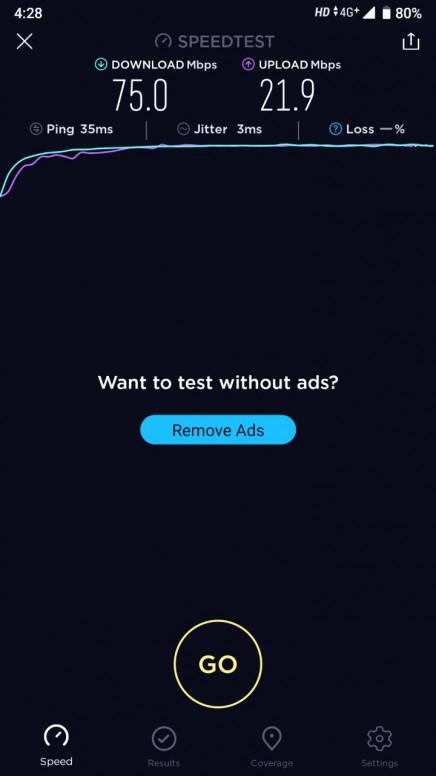 This guide only costs a Like

For getting regular awesome guides follow me here and if u want tutorials regularly then subscribe me on youtube channel name techno shab u can see from above video link,

Have a good day!