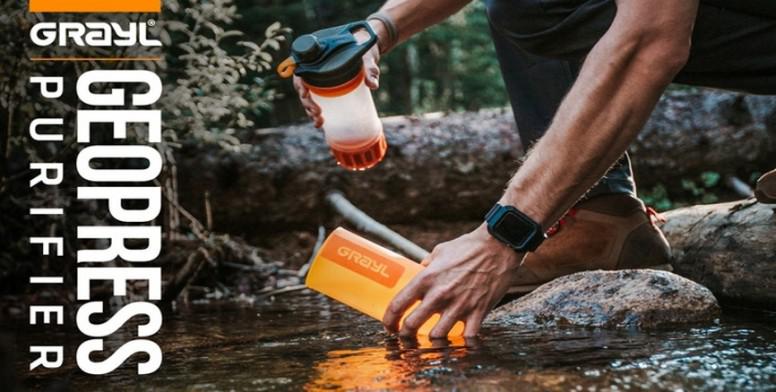 Hello Mi Fans,
You all might know that most of the diseases are born from water. As water is one of the most important sources of living, it becomes our basic requirement. We need water everywhere whether we are in our home or outside of our home. When we are in our home we use a water purifier to purify the water but when we are outside we drink water without purifying it, which may be harmful to us. In order to provide us with clean water everywhere, a company named Grayl has launched GEOPRESS water purifier.

Grayl Geopress Purifier is one of the most versatile water purifiers in the world. No other portable purifier rivals the ease, speed, and versatility of the GRAYL GEOPRESS. GEOPRESS is designed with international travelers in one. Most often than not, these travelers rely on just single-use bottles for daily hydration, which are expensive, wasteful, and mostly never recycled. GEOPRESS wants to address that need, it's easy to use and provides complete protection against impurities that could make travelers sick.

Features:


Provides Complete Filtration
Fastest Filtration
Portable
Provides 99.99% of cleanliness
Available in different colors
Easy to use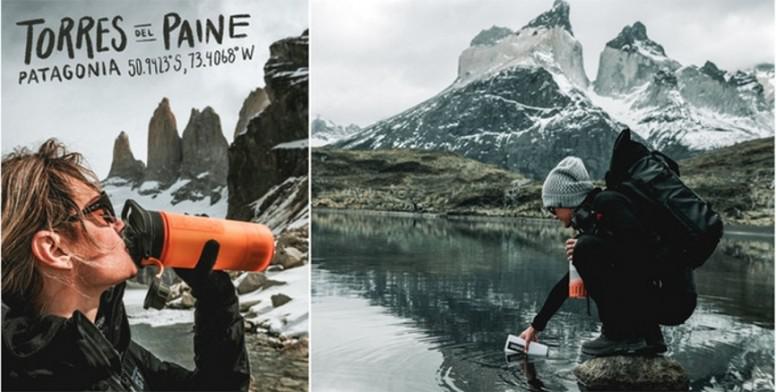 Designed for use on all seven continents, Geopress purifies and filters 24 ounces of water in just eight seconds (5L/min), nearly twice as fast as any other purifier. One purifier cartridge will last for 350 presses or around 250 litres of purified water before needing to be replaced. To use, first fill the outer container with the dirty water. Then, place the inner cartridge with purifier cartridge inside and press down from a height using your body weight.

You can access the clean water via the drinking cap which protects from cross-contamination when filling the outer container. On the cap, there is also a vent to release air pressure when you are filtering the water inside to make it easier and faster. Geopress requires no setup time and makes clean, safe drinking water from hotel sinks, sketchy spigots, or jungle rivers. Simply fill, press, drink.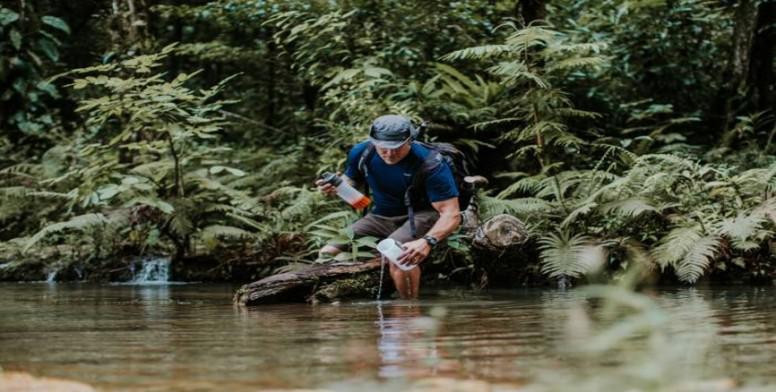 There are quite a few filter bottles on the market, but not many remove viruses, heavy metals, fine particulates, and pollutants. Microplastics and industrial chemicals like benzene and fluoride are increasingly common in water sources, even those labeled as portable. The multistage filter at the bottom of the inner sleeve removes those threats while improving taste, smell, and clarity.

Sometimes drinking from a river can be scary, even after dirty water has been purified. With GEOPRESS, you can rest assured that you can drink freely, from any freshwater source. It will remove all waterborne pathogens, and deliver clean, great tasting purified drinking water. When you have GEOPRESS, you don't have to worry about the water when you are on hiking or picnic as you just have to search for a river or lake to drink the water.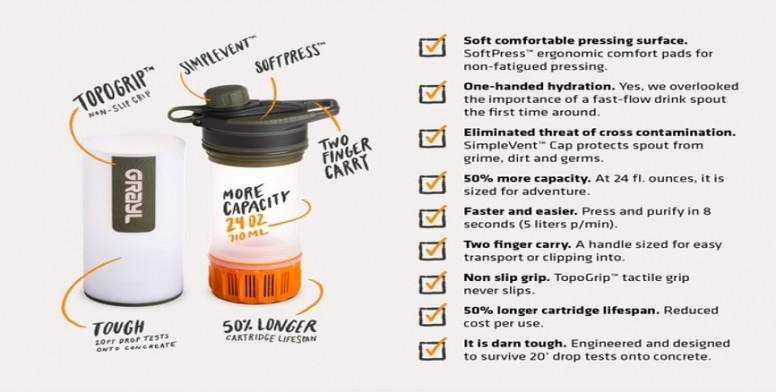 As a travel tool, the GEOPRESS is tough to beat. Most travelers resort to purchasing single-use bottles while on the road. Environmental experts suggest we use far more than the previously estimated 1-million-per-minute plastic bottles now in production — bottles that inevitably languish in our landfills, ditches, and oceans for the coming 400 years. The GEOPRESS eliminates the need to use those plastics.

The GEOPRESS utilizes GRAYL's patented SimpleVent cap, which allows air to escape during the purification process in order to protect against cross-contamination, while the company's SoftPress pads and TopoGrip provide ideal ergonomic grip and prevents slipping during the process as well. Sized for adventure — it's unrivaled in ease, speed, versatility, and convenience. Above all else, it provides a user experience that's second to none.



Check Out the video of GEOPRESS here:




So, what do you think about the GEOPRESS water purifier? Will you gonna try it? Share your opinions by commenting down!



Source: 1, 2
Image Credits: Indiegogo & Google Images



Thanks for Reading!
Want more threads? Follow us:
Rate