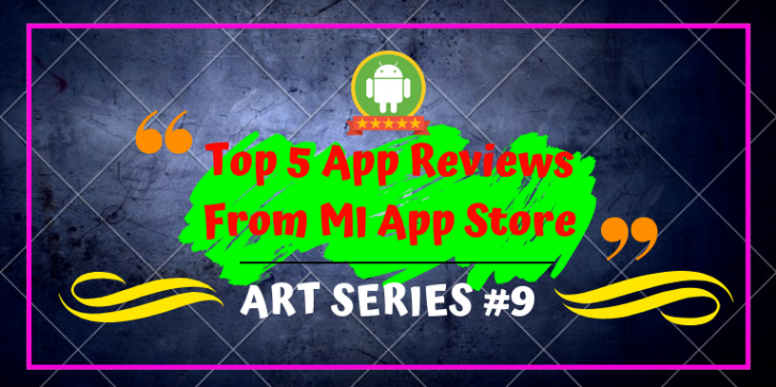 Hi Mi Fans!!
Greetings and wishes to you all from App Review Team. Welcome back to another new volume of our Biweekly App Review roundup. Nowadays there is an app for everything. You wake up in the morning with an alarm app and go back to sleep at night wishing good night to all of your friends with another app. This time we share one-stop thread for you. Mi Community App Review Team is the one-stop destination for all your apps needs. This is indeed where we compile the best of App Review threads you might have missed. Keep reading!



[ART] Mint Browser - The Lightweight Browser, for Everyone! by TuhinN
The Internet is everywhere, almost every App is internet-oriented, be it a taxi service, food order, product delivery or anything we name it. And here comes a task of Browser to assist you to surf this digital world, type the URL and you will be directed to that website. You have Xiaomi Android One Phone and missing your favourite Mi Browser of MIUI? Mint Browser is what you need! Mint Browser if from Xiaomi, it's looks and feels exactly like Mi Browser and it can be installed to any Android phone but comes in tiny app size.

Read more:
[ART] HERE WeGo - Offline Maps & GPS
by
wrony1119
Here WeGo is top rated maps and navigation software. It is a reliable GPS navigation that comes with voice guidance to make your commute more fun and less distress. It supports offline maps to navigate that allows you to get directions to go from A to B your way when you don't have to access an internet connection. automatically calculate the distance of the desired destination.

Read more:
[ART] Interlocked - Game that makes you think!
by
Hrishee
Interlocked is a game which comes into the category which makes you think creatively. And I need to tell you this before, trust me this game is more addictive than many player unknown battleground games which are available in the market. Interlocked will let you go into your class 12 lectures were you have studied 3D Geometry [ART] Interlocked - Game that makes you think! At the end of the day if any gamer questioned himself what he gained by spending time on a game apart from your personal satisfaction you will get more benefits by playing Interlocked! what for you looking guys give it a damn try

Read more:
[ART] Rise Up - An Addictive Game
by
JayUser
Rise Up is a very interesting gaming app and also addictive. The main idea is very simple. You have a balloon whcih you have to protect as they are very sensitive and it can easily brust. There are variuos levels. As the level goes up it gets difficult. It has been downloaded 100 milion times.

Read more:
[ART] GPS Navigation & Offline Maps Sygic
by
wrony1119
EMaps.me is free navigation app and GPS app. It features offline maps, turns by turn directions, and updated maps via OpenStreetMap. Maps.me trusted by over 100 million travellers worldwide. Maps are updated by millions of OpenStreetMap contributors daily. OSM is an open-source alternative to popular map services. It should work for most people most of the time. Some have reported some issues here and there, but nothing overly worrisome. The app is completely free with no in-app purchases. There are some ads, but they aren't a big deal.

Read more:
That's all from App Review Section for reads this week. Hope to see you all with a new beautiful compilation Next Series. For now, I would like to thank all my fellow App Review Team Members for contributing their time and efforts to share these amazing threads for our Mi Fans. Don't forget to vote for your favourite threads and share your thoughts in the comments section below!
Vote for your favourite review from the list and help us
improve!
Rate