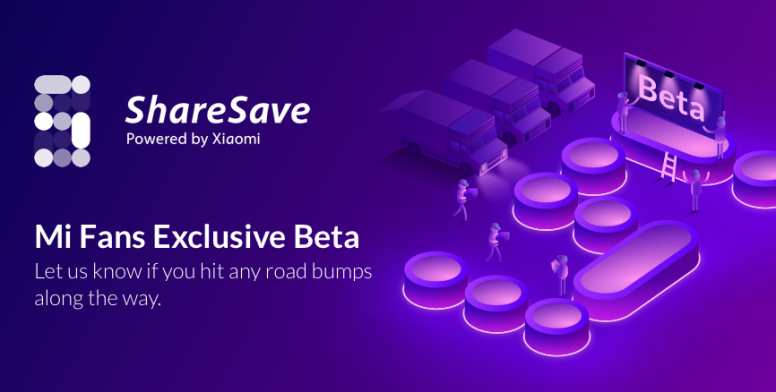 Welcome to ShareSave's Mi Fans exclusive Beta!
Yes, it's true! Xiaomi Ecosystem is launching their official cross-border marketplace, ShareSave very soon! It is in Beta testing right this moment. With this special early access, you're going to be among the first to experience shopping (sharing and saving!) at ShareSave.
Powered by Xiaomi, ShareSave delivers the smart life to your doorsteps. We strive to create a marketplace where you lead every step of the way in the purchasing experience and where you connect, enjoy and share the unique #SharetoSave shopping experience.
On this app, we sell products crafted by Xiaomi Ecosystem companies. Xiaomi has now more than 210 ecosystem companies enabling smart home solutions and products for many consumers.
While we're in beta, we're working at full speed to roll out site improvements and new features. Take us a spin, and let us know if you hit any road bumps along the way. We will give out the special rewards for #200,500,1000,2000,5000 comments!
Ready to get started? You can find us through:
3. Scan the QR code.
4. Download our apk directly.
app_GOOGLEPLAY_0.8.3.rar
(6.64 MB, Downloads: 219)
We hope you love ShareSave as much as we love building it for you.
Warm Regards,
ShareSave Team