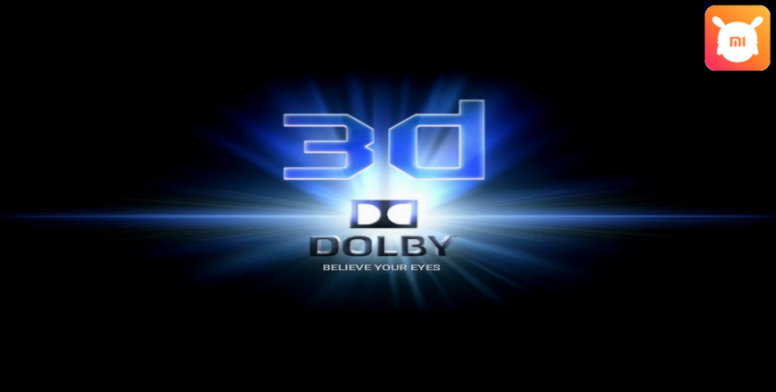 Hi Mi Fans!

Dolby 3D (previously known as Dolby 3D Digital Cinema) is a name of a system from Dolby Laboratories, Inc. to show three-dimensional motion pictures in a digital cinema. Generally, it uses a unique full-spectrum colour technology that features extremely crisp, clear images. Sounds interesting, right? So, without wasting any more time, let's jump to the topic.

⏩So, how does Dolby 3D work?
Dolby 3D uses a Dolby Digital Cinema projector that can show both 2D and 3D films. For 3D presentations, that projector contains an alternate colour wheel. This colour wheel holds one more set of red, green, and blue filters in addition to the red, green, and blue filters, found on a typical colour wheel. The additional set of three filters are able to produce the same colour gamut as the original three filters. But when it comes about transmit lights, it produces those at different wavelengths. Glasses with complementary dichroic filters in the lenses are worn, which filter out either one or the other set of three light wavelengths.


Dichroic lenses


In this way, one projector can display the left and right stereoscopic images simultaneously. This method of stereoscopic projection is generally called wavelength multiplex visualization (created by Infitec). The dichroic filters in the Dolby 3D glasses are more expensive and fragile than the glasses technology used in circular polarization systems like RealD Cinema or linear polarization systems like Digital IMAX and are not considered disposable.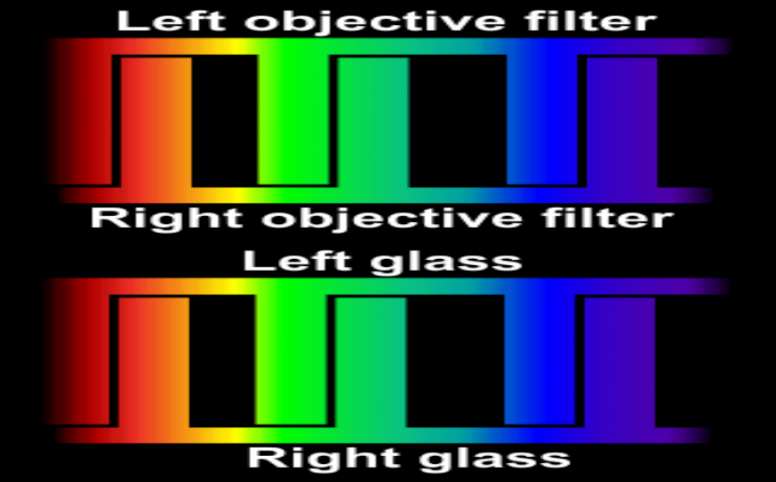 Colour filter design of the Dolby 3D system


⏩Features of Dolby 3D:

#Spectacular 3D Picture:-
The most important aspect of any 3D technology is the picture, and Dolby 3D delivers that. You'll enjoy vivid images with realistic depth and exceptional clarity.

#Run 3D on Your TV, Laptop, or Mobile Device:-
Dolby 3D can work on any 3D device - TV, tablet, laptop, or smartphone. It automatically optimizes 3D content for the specific device and screen size.

#Full Resolution:-
If you notice carefully, you'll see, the other 3D systems deliver only half-resolution to each eye. Dolby 3D upgrades these signals to full-resolution 3D for both glasses-free and traditional glasses-based 3D. You'll enjoy a much sharper picture.

#FCFR Video-Codec Enchantment Technology:-
Dolby 3D also lets you use bandwidth-efficient Frame-Compatible Full-Resolution (FCFR) video-codec enhancement technology for all devices that support the H.264 video codec. This ensures full HD playback at any connection speed on a wide range of devices.

#Social 3D:-
Now, you can just sit anywhere in the room to watch a great 3D on your TV. You can have friends or family or your relatives over and not have to crowd into one small area - or deal with annoying glasses.

⏩Conclusion: If you watch, you'll clearly see an important benefit of Dolby 3D in comparison with circular polarization systems such ad RealD, is that Dolby 3D works with conventional projection screens. Dolby 3D also produces a brighter and sharper 3D image than it and is able to be comfortably viewed on outdoor cinema screens and drive - in cinemas.

So buddies, these were some information about the Dolby 3D. If you want more you can visit the following source I've given below.


Be the first one to be notified: Follow us: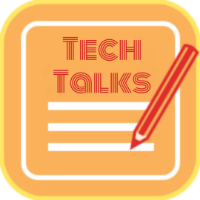 Thanks for reading
So, what do you think?
Please share your Feedbacks in the Comments section below
Rate