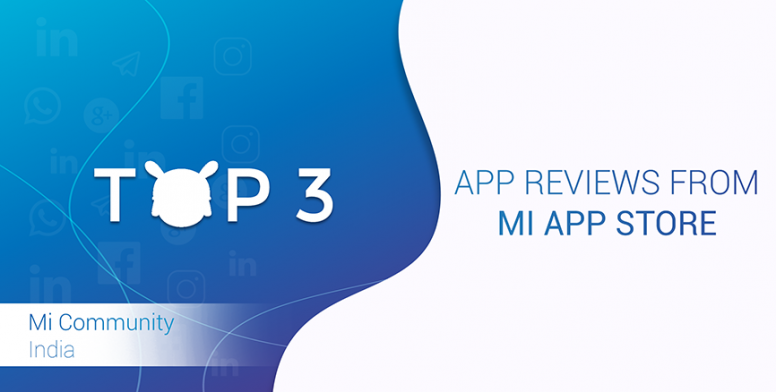 Hello, Mi Fans!!
Greetings and wishes to you all from App Review Team. Welcome back to another new volume of our Weekly App Review RoundUp. Smartphones have become an essential part of our daily routine. We can't imagine our phones without apps. From waking up in the morning to sleep various apps helps us to complete our daily goals. We App Review Team are committed to delivering the best to you. Today, we have picked out the best 3 threads as a recap for All our MI Fans!. So, Let's get started!



Flipkart - Online Shopping

By

Hrishee
Flipkart online shopping is one of the biggest online shopping websites in our country. Shopping online customers will have 100 and billion and questions on product quality and way of payment. But with time many users mainly Indian's have started trusting Flipkart and within a less span of time Flipkart with its disruptive offers and sales it became number 1 in India. With the increase in its popularity, Walmart had bought Flipkart for a deal of $16 Billion.
Nykaa - The Beauty Palace!
By
TuhinN
Nowadays, everyone is beauty conscious, be it, men or women. And everyone wants a clean look, a good perfume smell and stylish hairs. Some want good physique and some want to look cool. For all of them, Nykaa is the best place. They have product from Makeup items, Protein Drinks, Accessories and many more, everything to get you groomed well and they are increasing their categories to cover every person's choice.
Myntra Online Shopping App
By
JayUser
Myntra is an online shopping app in which you can get all your fashion needs in one place. Online shopping is making its own way now. Everything is now available online. Fashion is one thing that gets changed over time. Going online makes it simpler to choose from a variety of collection. Myntra is now a sister brand of Flipkart. Myntra has 5 Lakh + products from 2500 brands.
That's all from App Review Section for reads this week. Hope to see you all with a new beautiful compilation Next Series. For now, I would like to thank all my fellow App Review Team Members for contributing their time and efforts to share these amazing threads for our Mi Fans. Don't forget to vote for your favourite threads and share your thoughts in the comments section below!
Vote for your favourite review from the list and help us
improve!
Rate