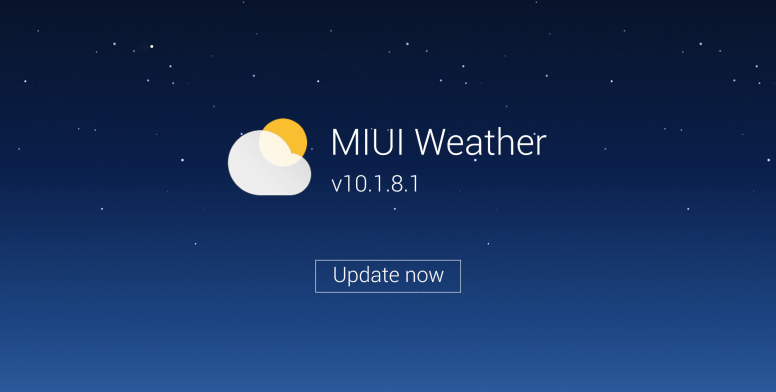 Hello MIUIsers!
MIUI has always focused on its crafted creation when we talk about its pre-installed apps, Considering these MIUI Weather App is a perfect example, it's highly recommended features suggest how important is its usage from your days forecasting to its accurate temperature reading it's creation is simply awesome.

Apart from this, the new update used to be much more interesting for all of us to know, so with this note in the latest version 10.1.8.1. What are the new things we are gonna experience let's check!


Please note: MIUI Weather is only available for MIUI users.
✒ What's new:
Location info is more accurate now.
Real-time weather info got more location specific.
5-day (15-day for China) forecast curve is optimized for bigger fonts.
The touch area of the voice report button in the Chinese version got bigger.
Improved app stability and fixed some known bugs.


✒ Update it from:




Have any question or feedback, do let us know in the comments below


✒ About Mi Community:
Mi Community is Xiaomi Community's official Android app and a home for Mi fans in India. It helps you share your ideas and interact with other Mi fans on-the-move. It offers a fast and intuitive interface to post threads, reply, read the news and interact with others.

✒ Mi Community App on Google Play Store:


Previous version:
Related threads:
What's hot on Mi Community:
Rate