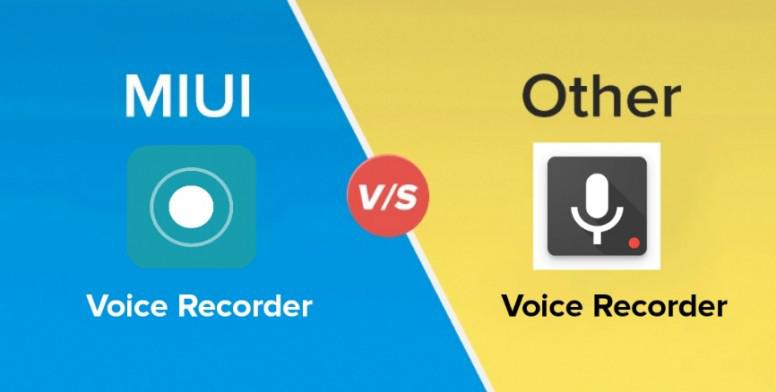 Hi Mi Fans,
I hope everyone is enjoying winter and haven't forgotten about your favourite MIUI Debate series. Don't forget to subscribe us to receive notifications about new threads. In this topic we will discuss about an important app which is very useful and is a part of normal schedule. In other ROMs, you definitely need to download a third party application for this. Its primary function is to record your voice.


Any Guesses?


Yes, It's your very own MIUI Voice Recorder, an in-built app designed specially for the MIUI users to avoid the need of 3rd party applications. Record your voice easily by just tapping the record button. It has a lot of features to improve the user experience and provide a lot of facilities. You can record the audio in various formats and quality with automatic voice recording and other facilities.



Which Voice Recorder do you use, and what features do you love in them?

Have some points to debate? Great, we would like to hear them all!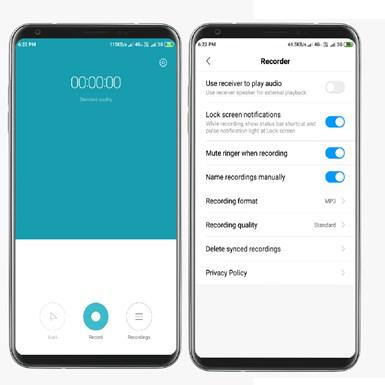 Features of MIUI Voice Recorder:
✒ Lock Screen Notifications: While recording, status bar shortcut and pulse notification light are shown at Lock screen.
✒ Mute ringer: Automatically mute the ringer, when voice recording is in progress.
✒ Re-name recordings manually: Rename the voice recodings automatically once your recording is over.
✒ Recording format: Record your audio in 3 formats, AAC, MP3 & WAV.
✒ Recording quality: Choose the quality in which you want to record, High, Standard & Low.
✒ Receiver to play audio: Use receiver speaker for external playback.
✒ Mi Cloud: Automatically store all your recordings in Mi Cloud Backup.
✒ Automatically record calls: Record the calls automatically of a particular number or some group of numbers.
✒ Mark: Easily mark a point in your recording for future reference purpose.
✒ Pause: While recording, play and pause as per your need.
✒ Check your Voice Decibals: Check the frequency of the volume recorded with the help of wave lenghts.



So without further delay, Let's start the debate!

MIUI Voice Recorder Vs Other Screen Recorders




Let us know your points in comments below, Which one do you like and for what features?





Related Threads:




Rate