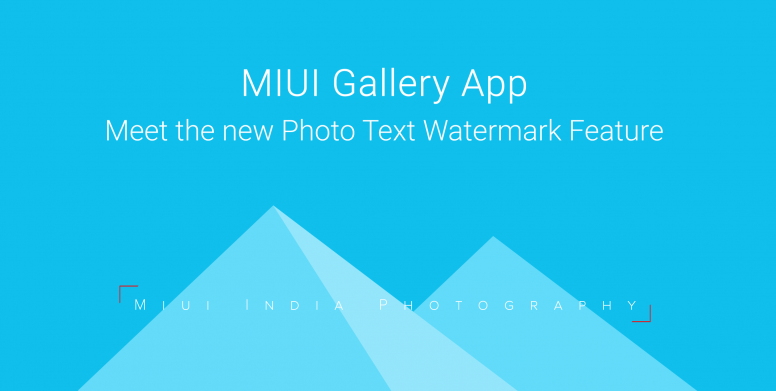 Hi Mi Fans,
When an artist finishes a piece of work, they always sign it. Their signature is their identity so that it's never mistaken for any other's work as well as protecting it from theft. Photography is an artform, a truly creative field, filled with passionate and enthusiastic individuals! If you're one of them, then you would have also signed or 'watermarked', a more suitable word for signatures in this digital era, atleast one of your photos.

Previously smartphone photographers might have used any of the photo editing tools available in Google Play Store to add the watermark, or by using Adobe Photoshop software in their PC. Both these methods require some time and effort. This comes to our MIUI developers' attention, so that they decided to ease this process for MIUI fans by adding the watermarking function into MIUI.

Now here it is! You can watermark any of the precious moments you captured directly from the MIUI Gallery app itself. Interested to know further? Come let's explore.

How to add watermark to your photo?

Open MIUI Gallery App -- Choose your desired photo and tap on 'Edit' button -- Now tap on the 'Text' button -- Choose Watermark option
There you can choose between 7 watermark styles -- Add/Edit your text -- Resize and position the watermark (if needed) -- Now tap on 'Save' button at the bottom right corner. That's it!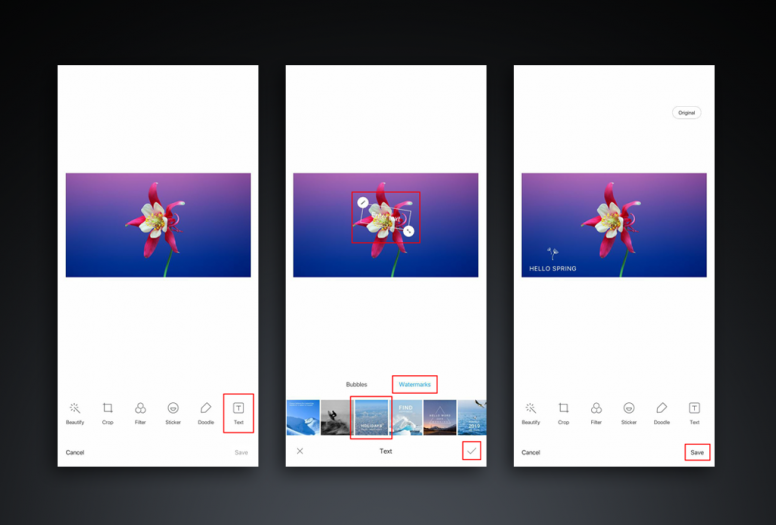 NB: Please note that this feature is only available in MIUI Global Beta ROM 9.1.24 and later versions. Once it becomes stable enough for daily usage, it may get added to MIUI Global Stable ROM via OTA. Subject to availability of this feature may vary with devices.
So, do yo like this new addition to MIUI? Let us know in the comments section below!
Related threads
Rate